Lane filtering riders have scored two big wins with General Motors compensating a rider hit by one of their automated cars and Ford Motor Company applying for a patent to detect and avoid filtering riders.
San Francisco rider Oscar Nilsson was hit by a Chevrolet Bolt in automated drive in San Francisco late last year and decided to sue the major company in January.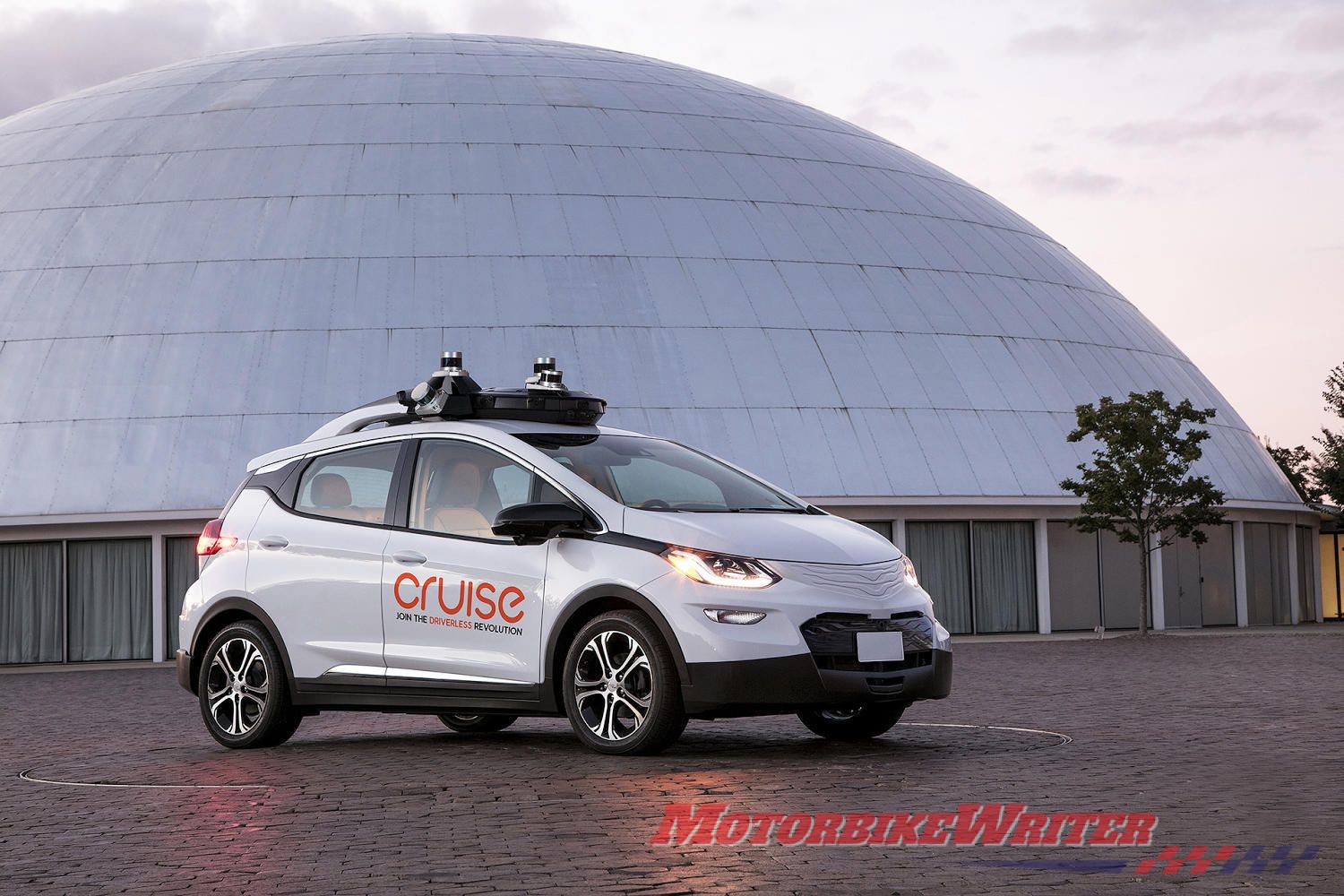 GM and Nilsson's attorneys have now told a federal court the matter has been settled.
"The parties anticipate finalising all details and filing a joint stipulation for dismissal with prejudice within thirty (30) days, or before June 29, 2018," the filing says.
The settlement amount has not been disclosed, but the lawsuit was seeking more than $US75,000 (about $A93,500, €60,500). 
This comes as GM has received a $US2.25 billion boost from technology investment firm SoftBank Vision Fund for GM's self-driving car division.
Patent filing
Rival motor company Ford has also now filed for a patent to detect lane-filtering riders, alert the driver and even take automatic evasive action.
The system will use a lot of current technology such as rear-facing cameras and blind spot alert, but targeting the unique situation of a rider between lanes of traffic.
If the driver is about to swap lanes but the system spots a rider, the driver will hear an audible alert and the brakes and steering will be activated to avoid the rider.
Since it uses a lot of available technology, it should make its way into cars quickly. Other manufacturers are expected to flow with similar systems.
Automated future
The GM law suit and Ford patent are significant wins for motorcyclists who have largely been ignored in the hasty rush towards self-driving vehicles.
Automated vehicles are coming so fast even the legislators are rushing to pave their way.
In three articles in the past week, we have seen a mix of reactions to this automated future.
The coming film The Last Motorcycle on Earth! sees a future where automated vehicles will take over and petrol-powered motorcycles are banned.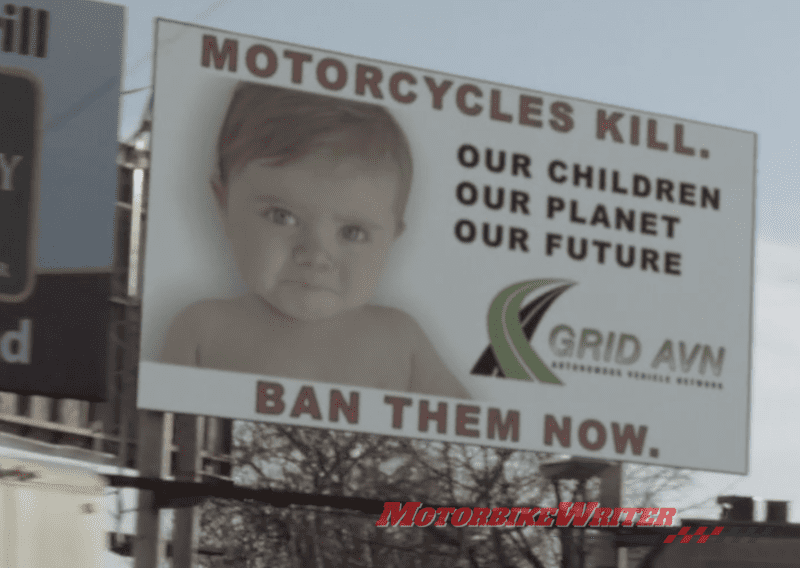 In another article, an American conference has found autonomous vehicles have several positive outcomes for riders including greater safety, improved riding experience and attracting new riders, and should be included in rider training curricula.
In Australia, the National Transport Commission will draft national laws by 2020 that allow for an automated driving. So far, its policy paper includes only one mention of motorcycles despite the Motorcycle Council of NSW making a submission.
And British company AB Dynamics has developed a riderless BMW C12 scooter to "help improve motorcycle safety" and prove that motorcycles can interact with autonomous vehicles.