TurboAnt Nebula N1 Electric Bike Review Summary
Review Summary
The TurboAnt Nebula N1 is a great option for any rider looking to foray into the world of electric bikes. Despite its large profile and heavy weight, it offers plenty of power with its 750w motor, a handsome matte black aesthetic, and functional features for all-terrain riding at a modest price point.
Pros
Great performance for its price point
Removable battery
Adjustable suspension and stem settings
Fat tires make it a versatile all-terrain bike
Cons
Heavy weight at ~33 kg (~75 lbs)
Cumbersome in size and profile
Rear fender blocks the rear taillight
Hard to pedal without PAS due to rolling resistance
TurboAnt Nebula N1 Electric Bike Image Gallery
An Affordable Choice for the Everyday Adventurer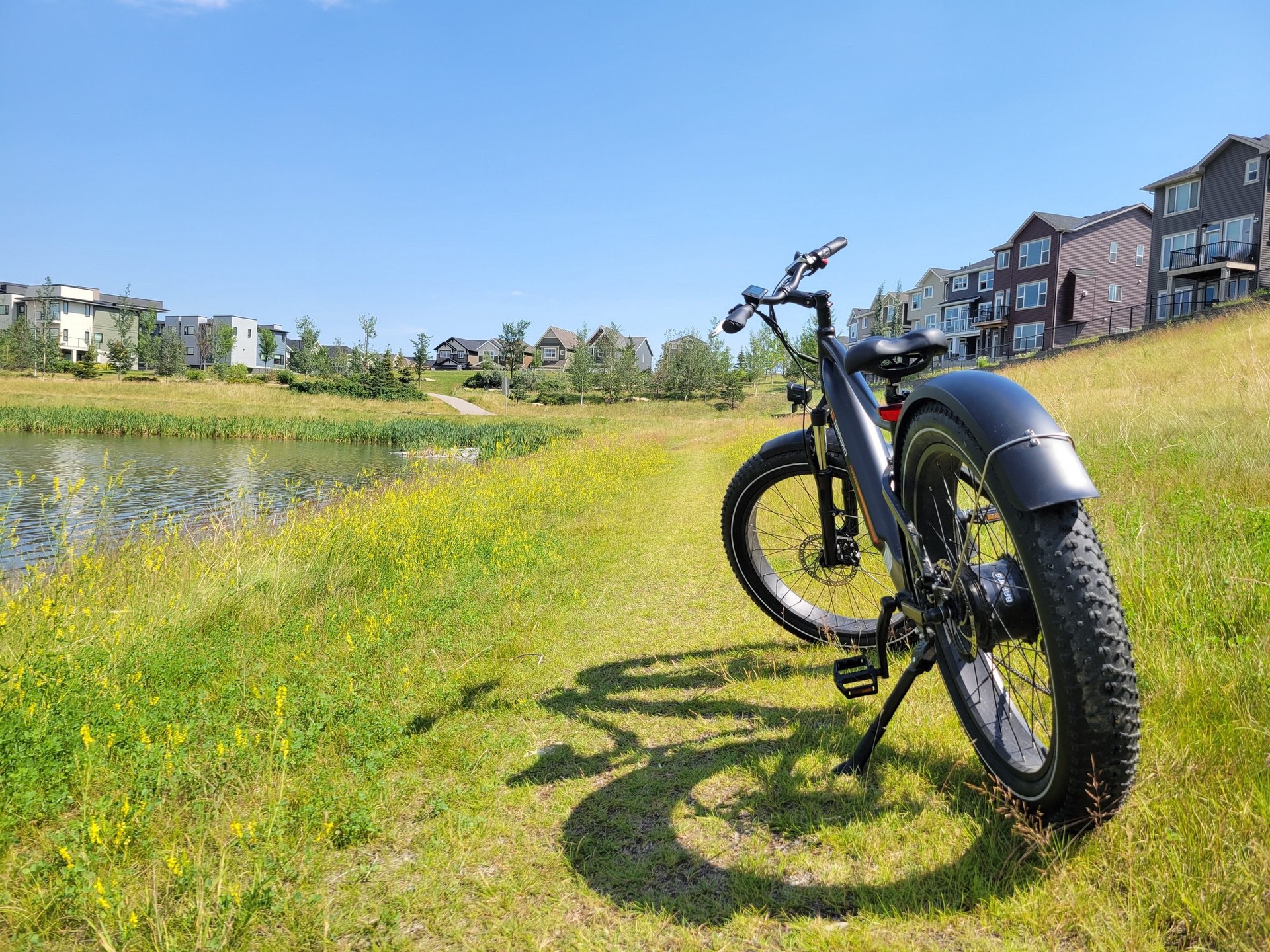 The TurboAnt Nebula N1 eMTB (electric mountain bike) first caught my eye with its clean design, matte black design, and internal removable battery. When TurboAnt reached out and asked if we were interested in reviewing it, I looked at the specs and had a hunch that it would make for a great foray into the world of ebikes. Enough power to get moving? Check. Plenty of range? Check. All-terrain capability? Check.
We started off by unboxing the TurboAnt Nebula N1, and when winter ended, we were pumped to hop back on and put additional miles on it.
How did this bike fare during our long-term testing? Read on to find out.
We'd like to thank TurboAnt for providing us with this Nebula N1 at no cost for the purposes of this (and future) reviews. Brands sending us gear/product for review must agree to our extensive review policies. Thank you for supporting us.
TurboAnt N1 Specifications
Motor: 750W Bafang rear-hub motor
Torque: 80 Nm
Battery: 48V 14 Ah Samsung battery (removable)
Range: 56 km – 97 km (35 – 60 mi)
Pedal-Assist Sensor: Cadence, 5 PAS levels
Top Speed: 45 kph (28 mph)
Derailleur: Shimano 7-speed
Brakes: Tektro Aries 180mm disc
Tires: 26″ x 4″ Kenda fat tire
Weight (w/ battery): ~33 kg (~75 lbs)
TurboAnt N1 Performance
Acceleration and Braking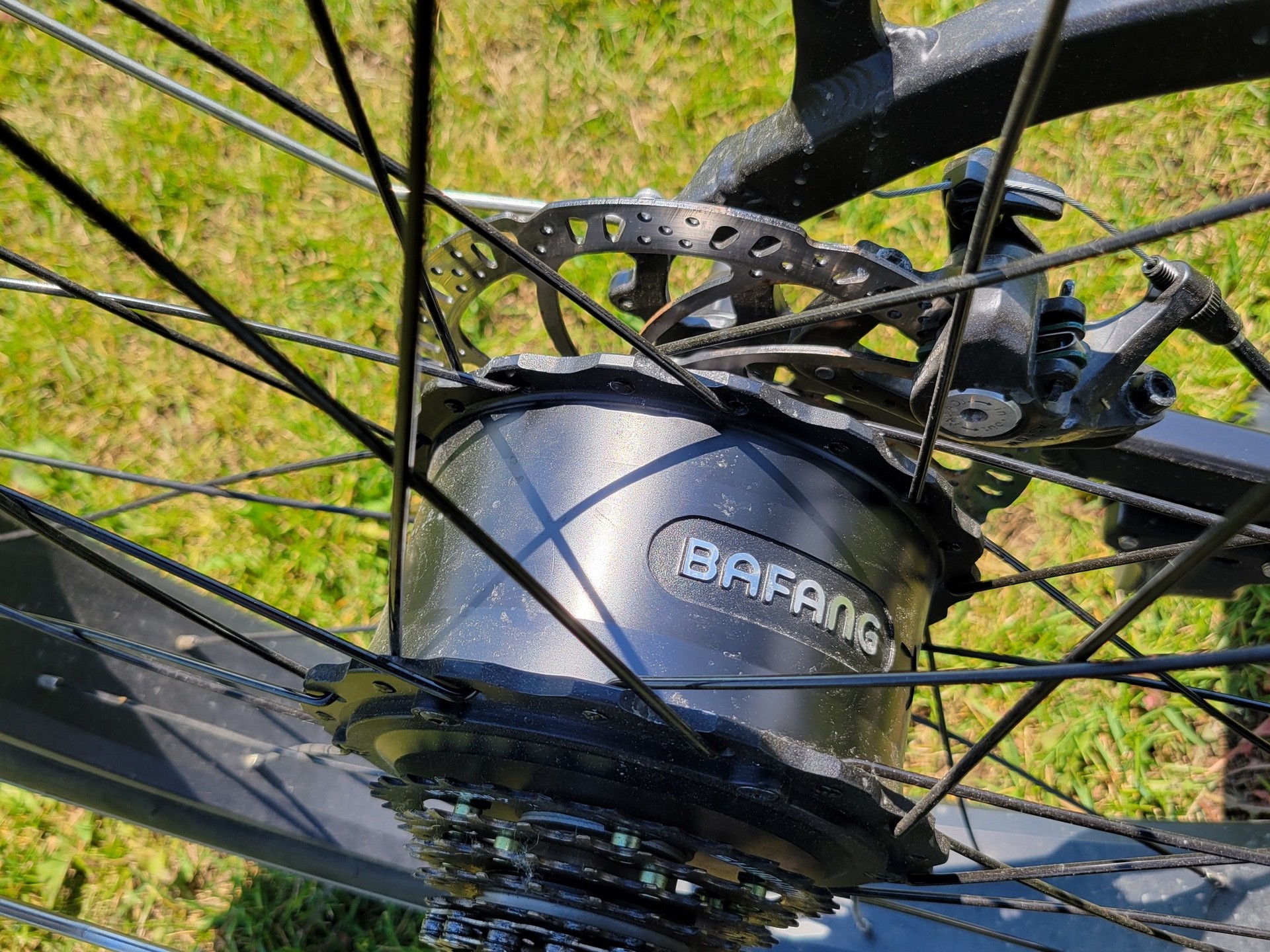 The average rider will be pleased to find that the N1 offers plenty of torque with its 750w rear-hub motor. With 5 PAS levels, I was able to reach the following speeds on a 10-degree incline:
PAS Level 1 – 9mph / 14kmh
PAS Level 2 – 12mph / 19kmh
PAS Level 3 – 14mph / 22kmh
PAS Level 4 – 16mph / 26kmh
PAS Level 5 – 20mph / 32mph
Note: I'm a 5'7 and 170lb rider.
I actually found myself wanting more speed out of the Nebula N1. The ebike is limited to Class 2 speeds of 20mph/32kph, as the Canadian federal government regulates how fast PEVs such as ebikes can travel.
Acceleration is smooth and the twist throttle is a feature commonly seen on electric bicycles, allowing for movement without pedalling. I tend to use the twist throttle for additional momentum or when I want to feel like I'm riding a motorcycle. VROOM!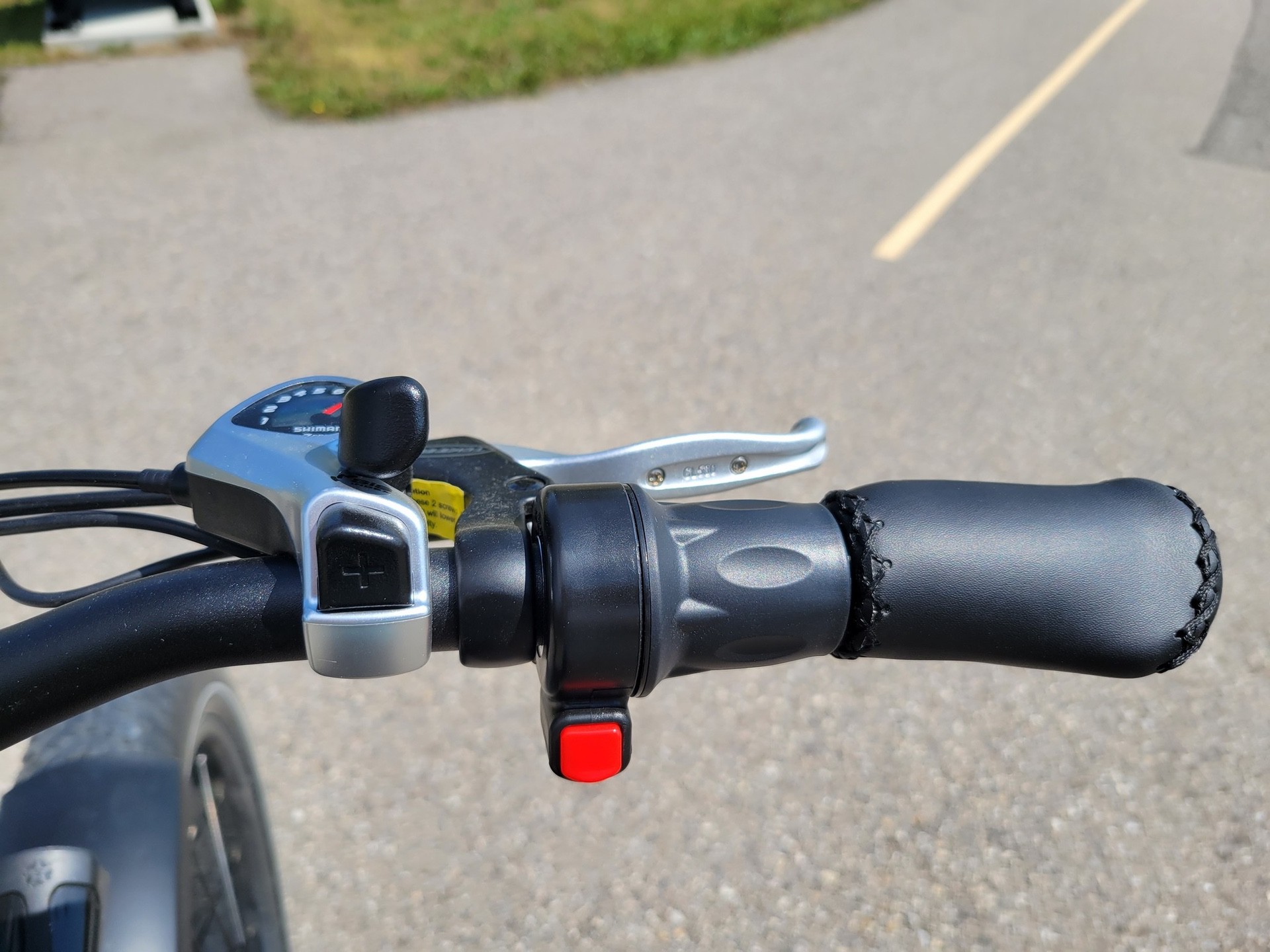 The mechanical brakes are controlled by Tektro aluminum alloy grip levers.
The rubber inlays on the grip levers are comfortable when paired with the faux leather on the handlebar. Travelling at 14mph, I came to a full stop in 15ft / 4.5m. The brake feel is firm and there is no squeaking. The brakes did their job so well that the tires actually skid across the pavement.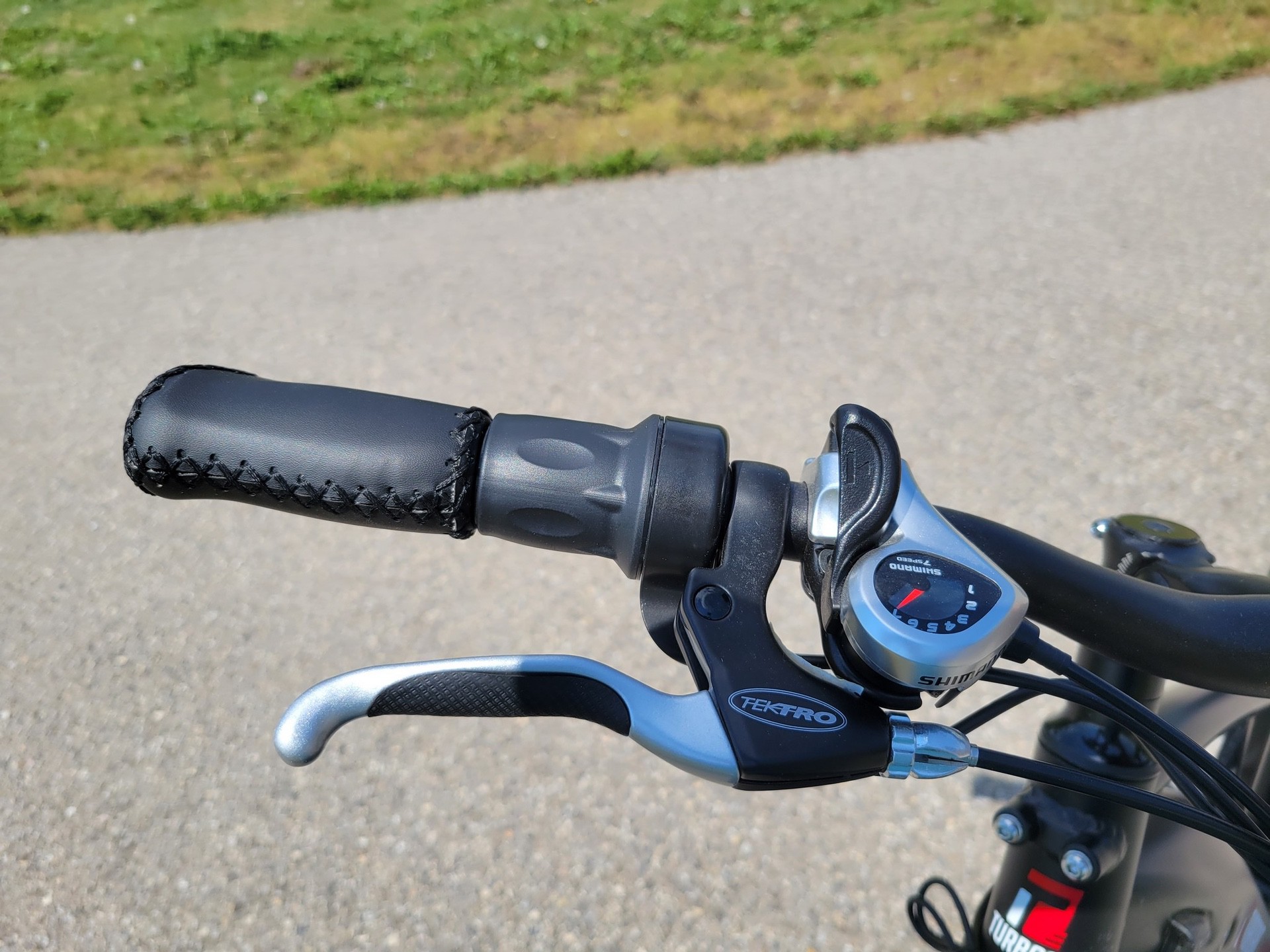 Overall, components such as the 7-speed Shimano shifter are common across many entry-level electric bikes. They do the job well enough and do what they're supposed to. Most novice riders will not need more than what is provided, so rest assured that you'll have plenty of moving and stopping power.
Battery and Range
The Nebula N1 is powered by a Samsung/LG 48V 14 Ah cell. It is an internal removable battery located underneath the frame which complements the ebike's clean aesthetic.
You can charge the battery on and off the bike, and it takes roughly 7-8 hours for a full charge.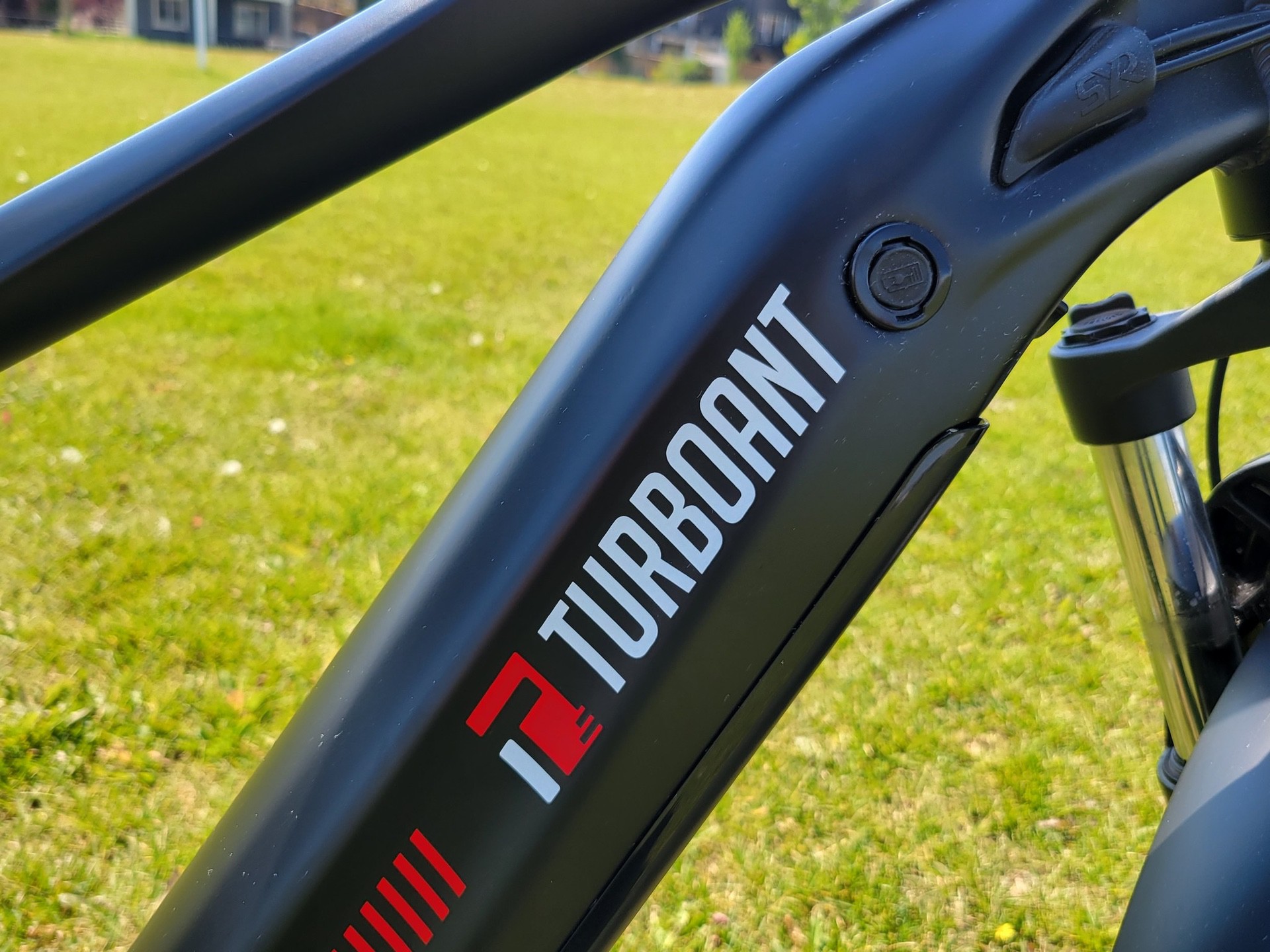 I managed to squeeze 60km out of a single charge on my testing route consisting of biking/walking paths, 20-degree hill inclines, and straights. I spent most of my time on PAS Level 3 and barely broke a sweat on the route.
While TurboAnt advertises the max range as 60mi/100km, factors such as rider weight, terrain, and throttle usage will impact what sort of mileage you will get out of it.
Tires and Suspension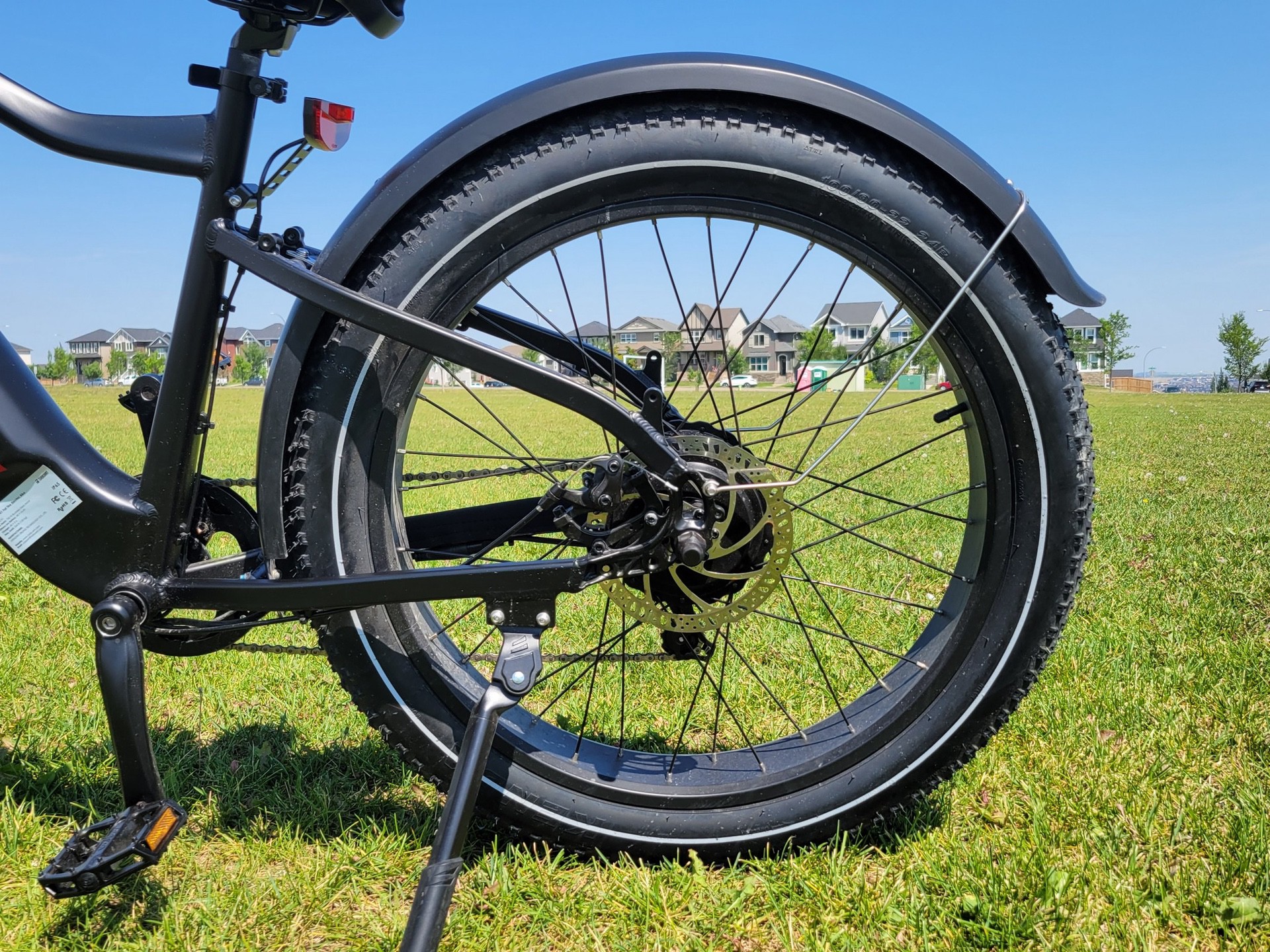 Do you like riding offroad? If so, the Nebula N1's 26" Kenda fat tires are here to help you explore off the beaten path. I took this bike on anything from paved roads, dirt paths, and grass, to a rocky construction site.
It handles a variety of terrain types like a champion and does so comfortably, owing to the RST front fork suspension and the plush seat. TurboAnt did a fantastic job of pairing these elements together for an off-road riding experience that inspired confidence in a newbie rider like myself.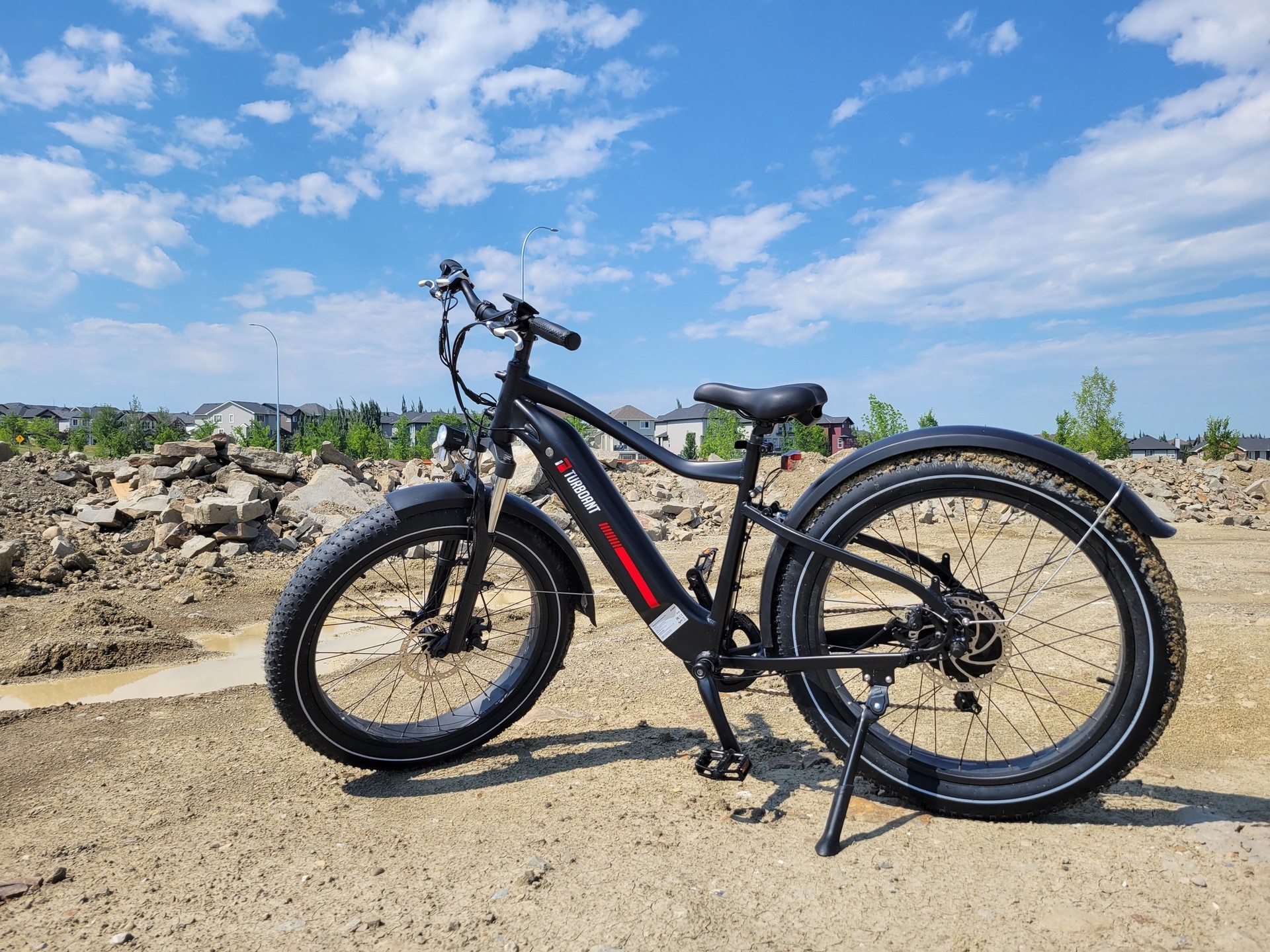 Out of the box, I did not find a need to adjust the 3.1" preloads and lockouts, but more seasoned riders can opt for a more nuanced ride should they choose.
The front tires can be removed using a quick release, which is very handy if you can manage to squeeze this beast into an SUV. The front wheel weighs next to nothing so removing it is purely for space reasons.
Shimano 7-Speed Derailleur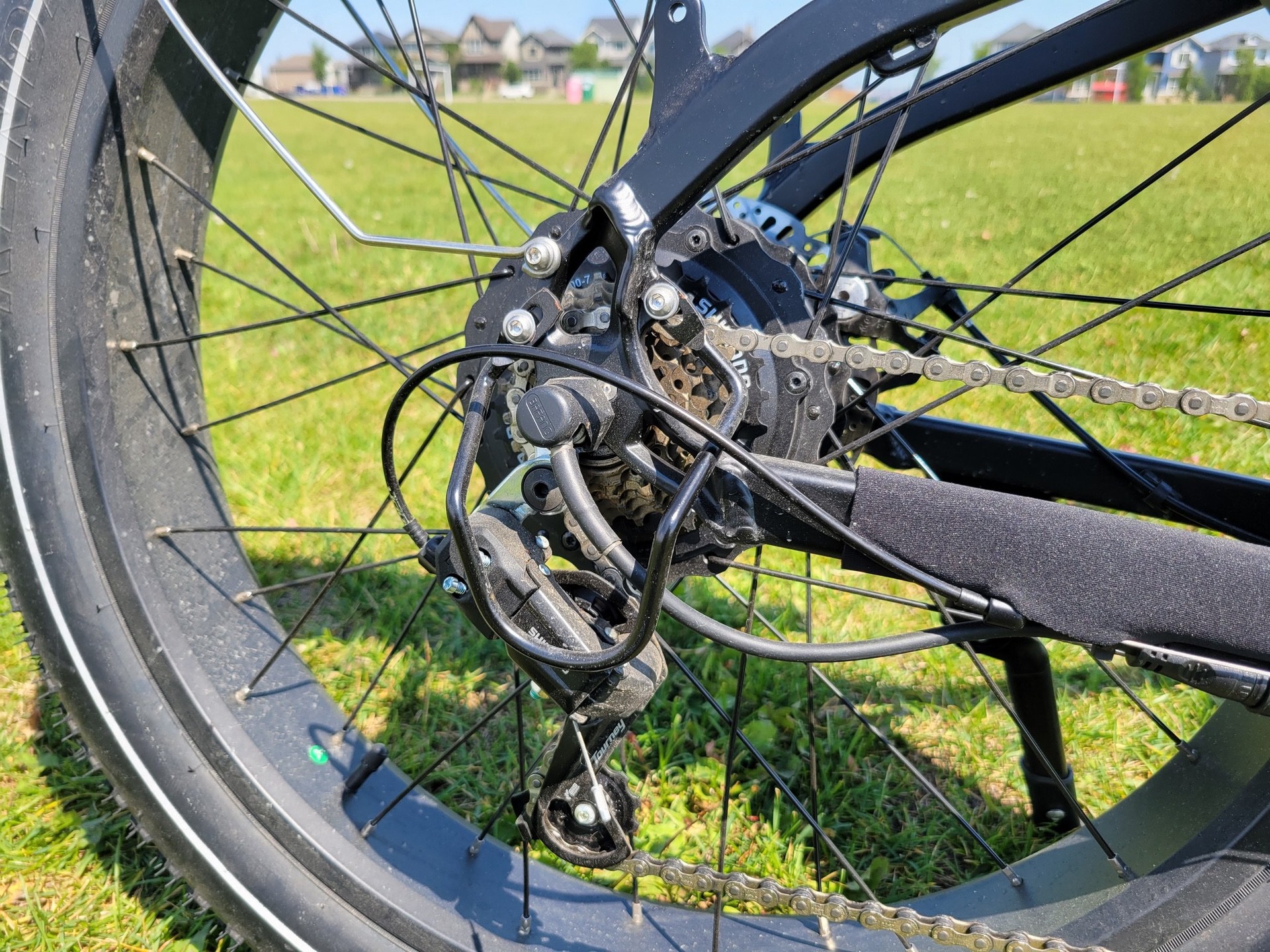 The Nebula N1 is controlled by the Shimano 7-speed shifter and a KMC chain. You'll find these components on other entry-level ebikes such as the KBO Breeze Step-Thru.
During my test route, I stayed mostly in 4th and 5th gear as I cruised around the neighborhood. Riding an ebike is a pleasant experience as the motor and cadence sensor do most of the heavy lifting for you.
Even when you traverse steep inclines, you'll find that the ebike does the majority of the work unless you intentionally keep it on a lower PAS level.
TurboAnt N1 Build Quality and Style
LCD Display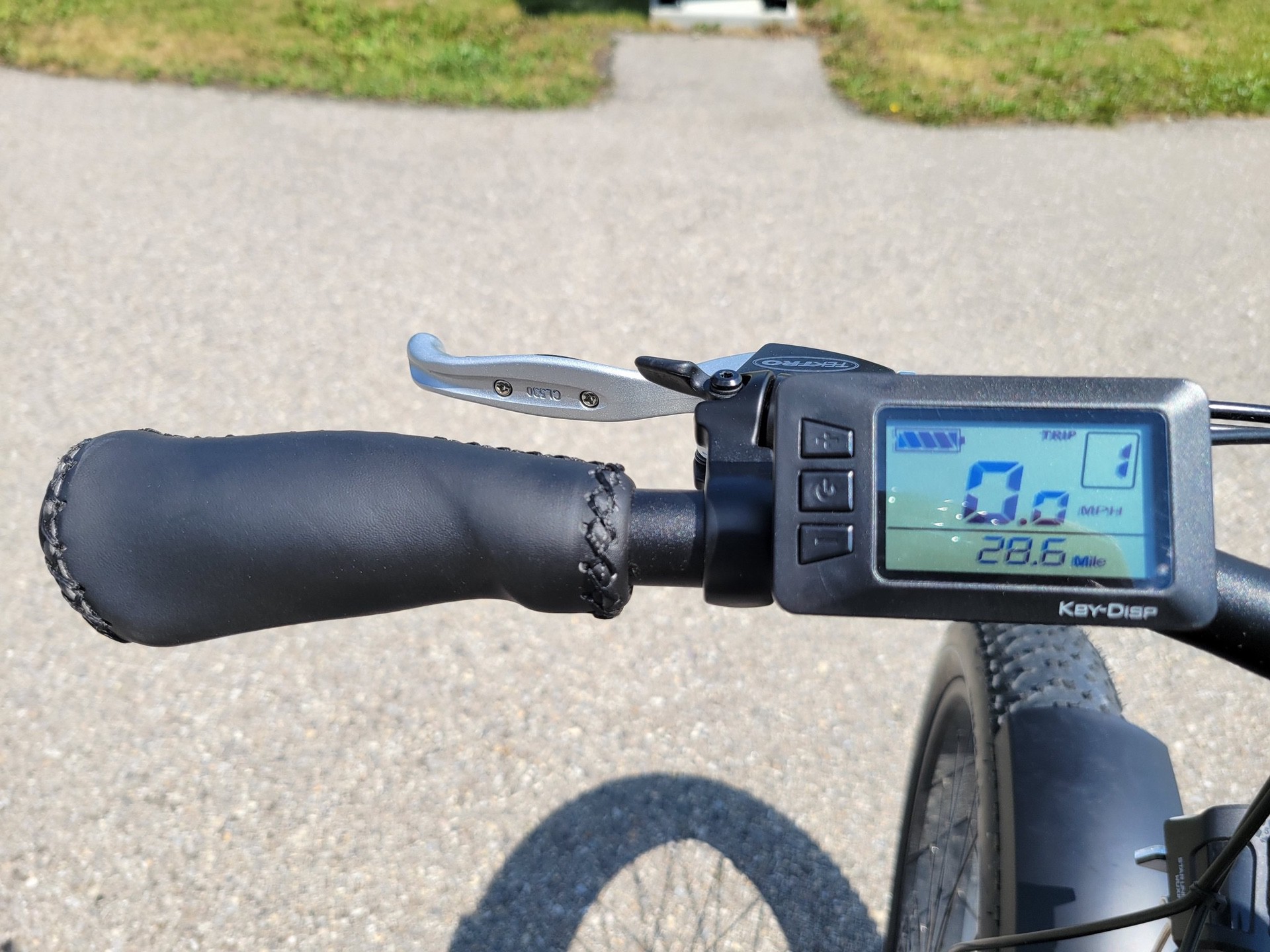 Where the N1 shines, there must also be shadows. The LCD display works as it's supposed to but I am a huge fan of center-mounted displays, especially when they are big and easy-to-read like the one on my Varla Pegasus scooter.
Manufacturers have to save on costs somehow, so I do not have premium expectations for ubiquitous electronic components that you can find on the myriad of ebikes on the market.
The display shows all of your standard metrics: PAS level, speed, trip A/B and total mileage, and other important information such as remaining battery life. The + and – buttons allow you to toggle your PAS levels, and they are mounted in a way that is easily accessible with your left hand.
It's a simple yet functional monochrome display and did not cast a significant glare in bright daylight.
Headlight and Taillight
I have yet to encounter an impressive headlight and taillight on any PEV I've tested—including scooters such as the Varla Eagle One. They all primarily function to alert others to your presence on the road at night.
As it stands, headlight upgrades are a popular improvement that cyclists will frequently make to their bikes. The headlight can be toggled by holding the + button on the LCD display.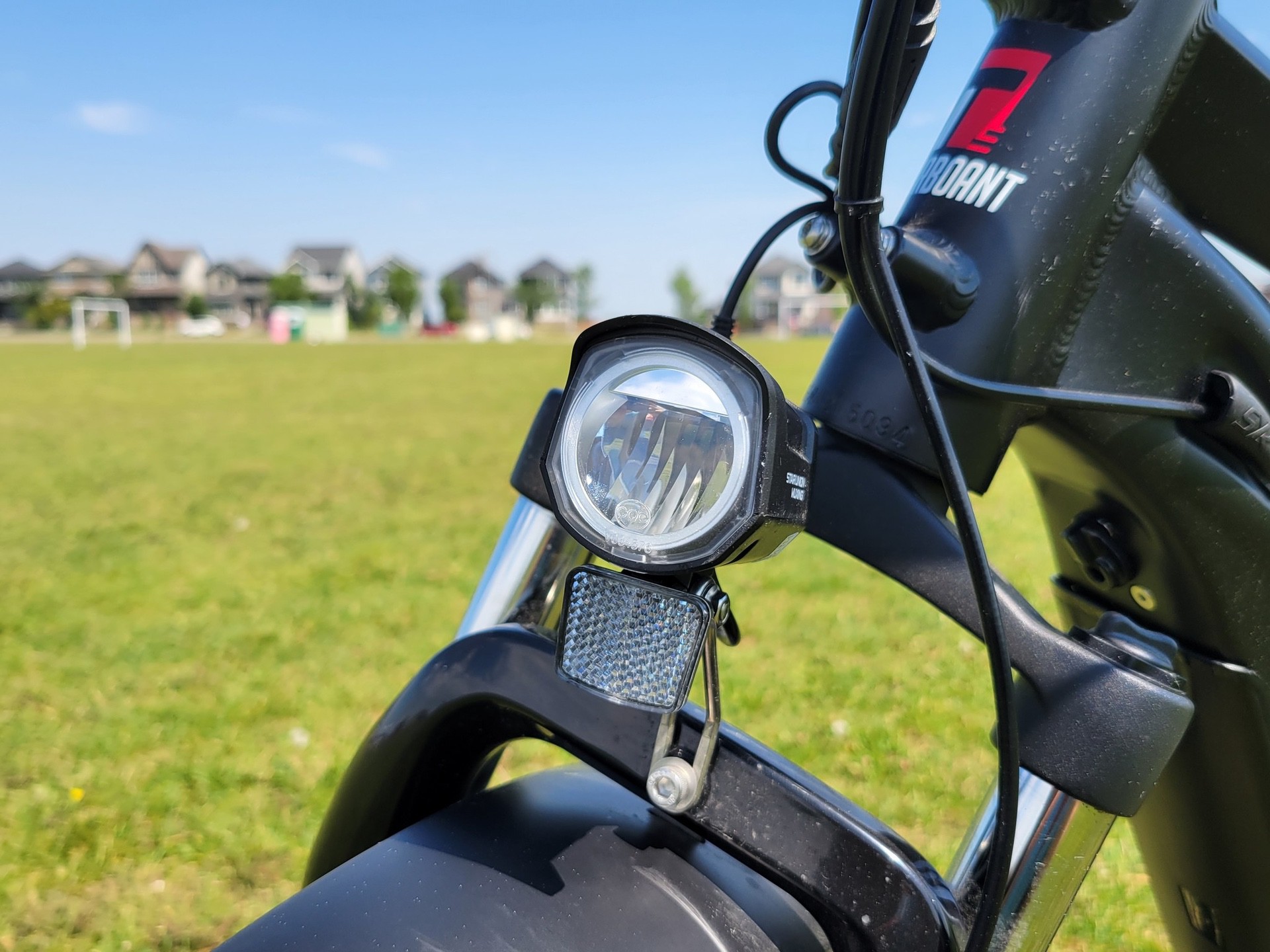 Unfortunately for the Nebula N1, the taillight also falls prey to a subpar design. It is obscured by the rear fender and cannot perform its only function effectively.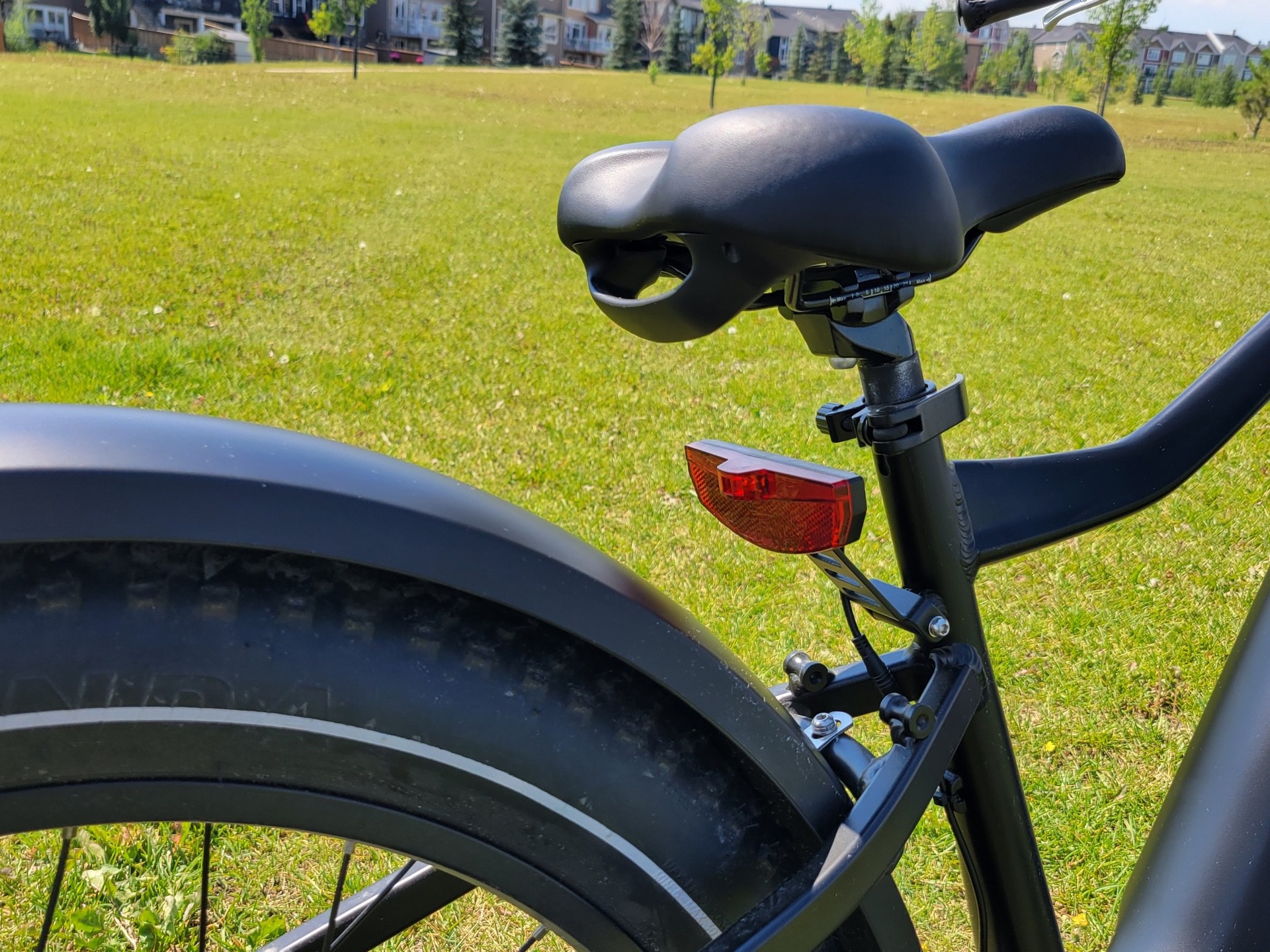 Aesthetic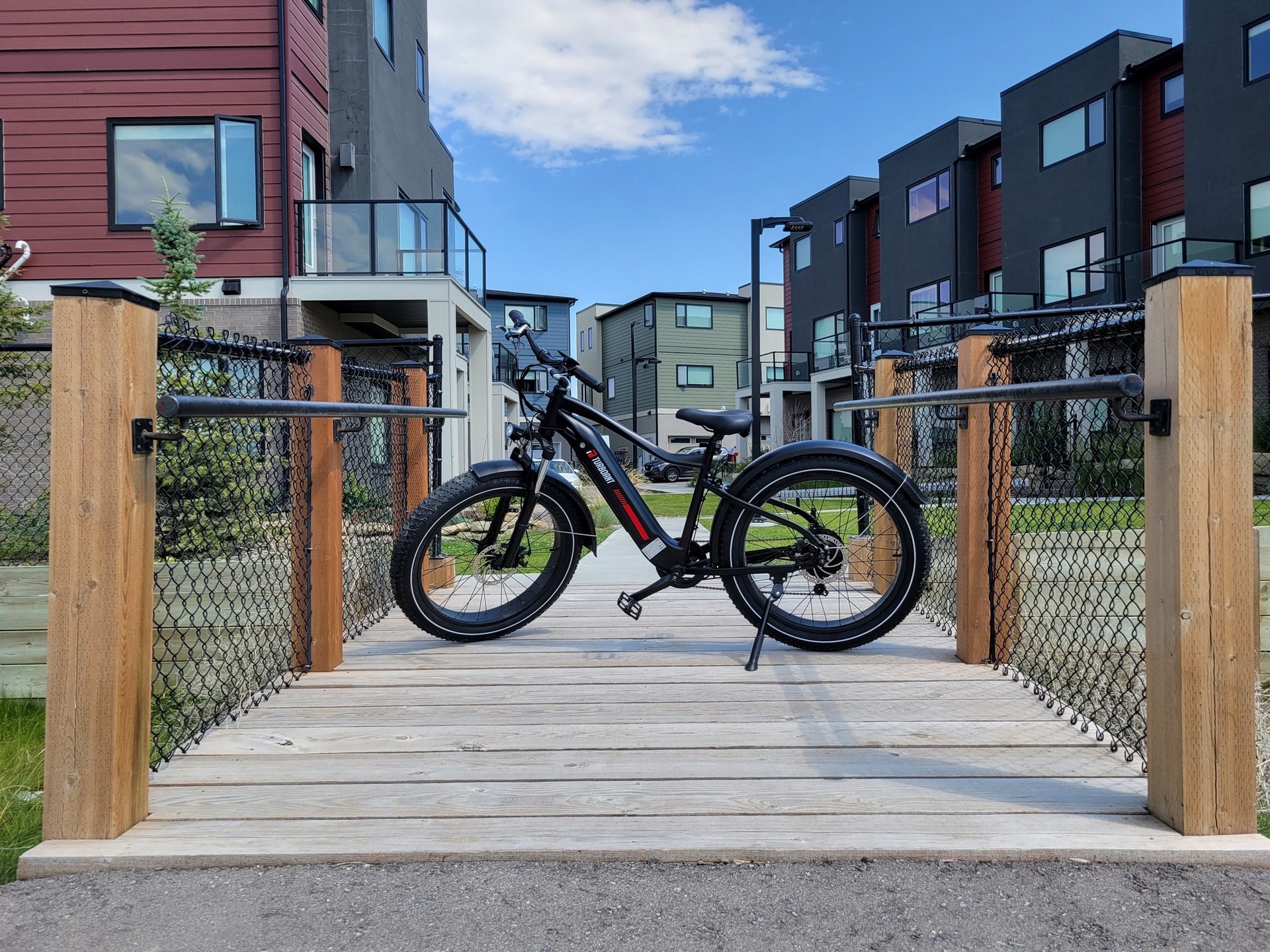 The Nebula N1 is a handsome-looking ride. I thoroughly enjoy the matte black paint and the frame with the internal battery. It looks well put together—and along with the fat tires, you can tell that this bike was meant to offroad.
While it isn't obvious to everyone at first glance that it's an electric bike, the whir of the rear hub motor as you ride past pedestrians leaves an impression.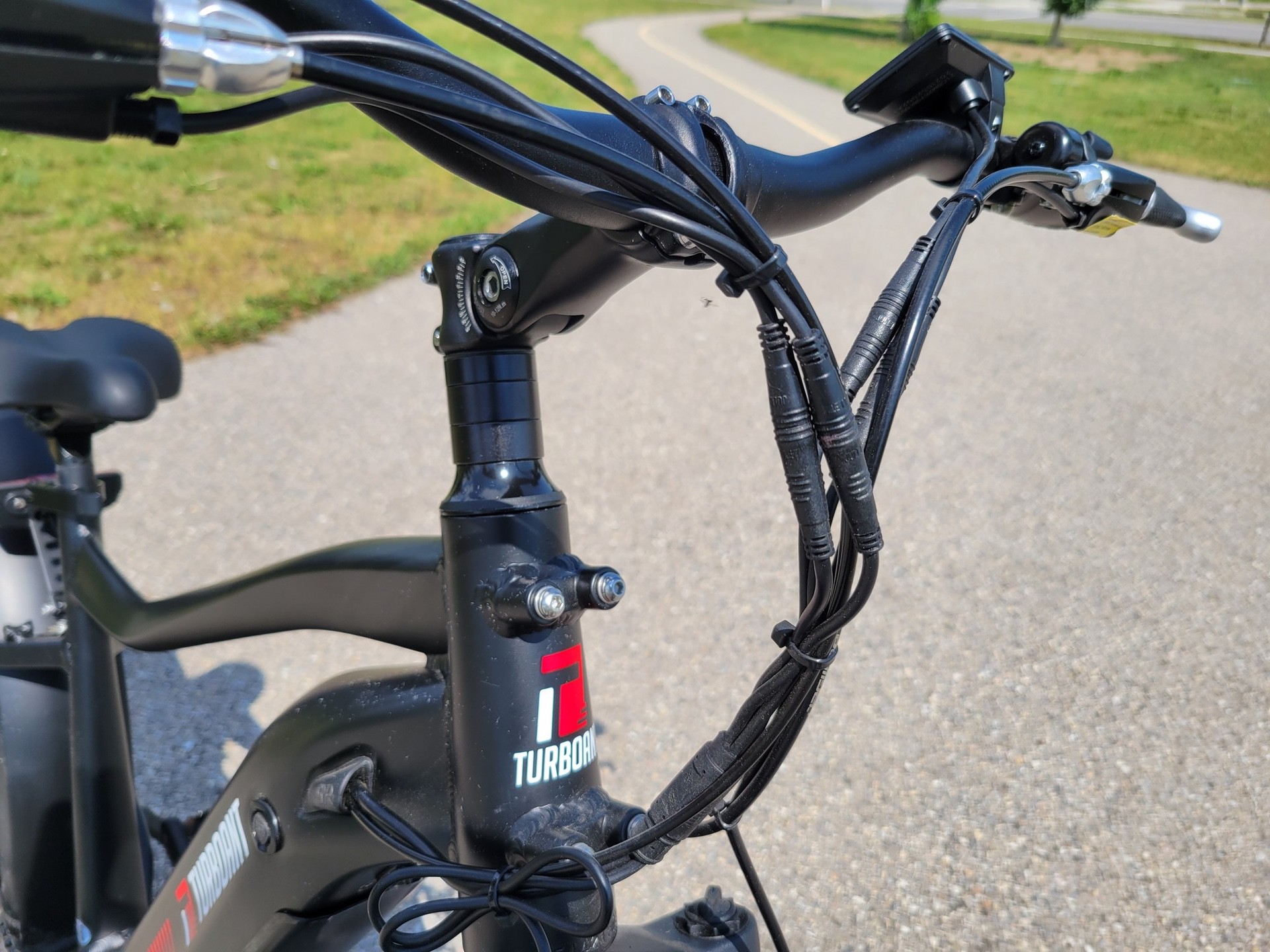 I did find that the network of electric cables took a bit away from the overall aesthetic of the bike, but this is a minor gripe, and one can use a cable management sleeve to clean up how it looks.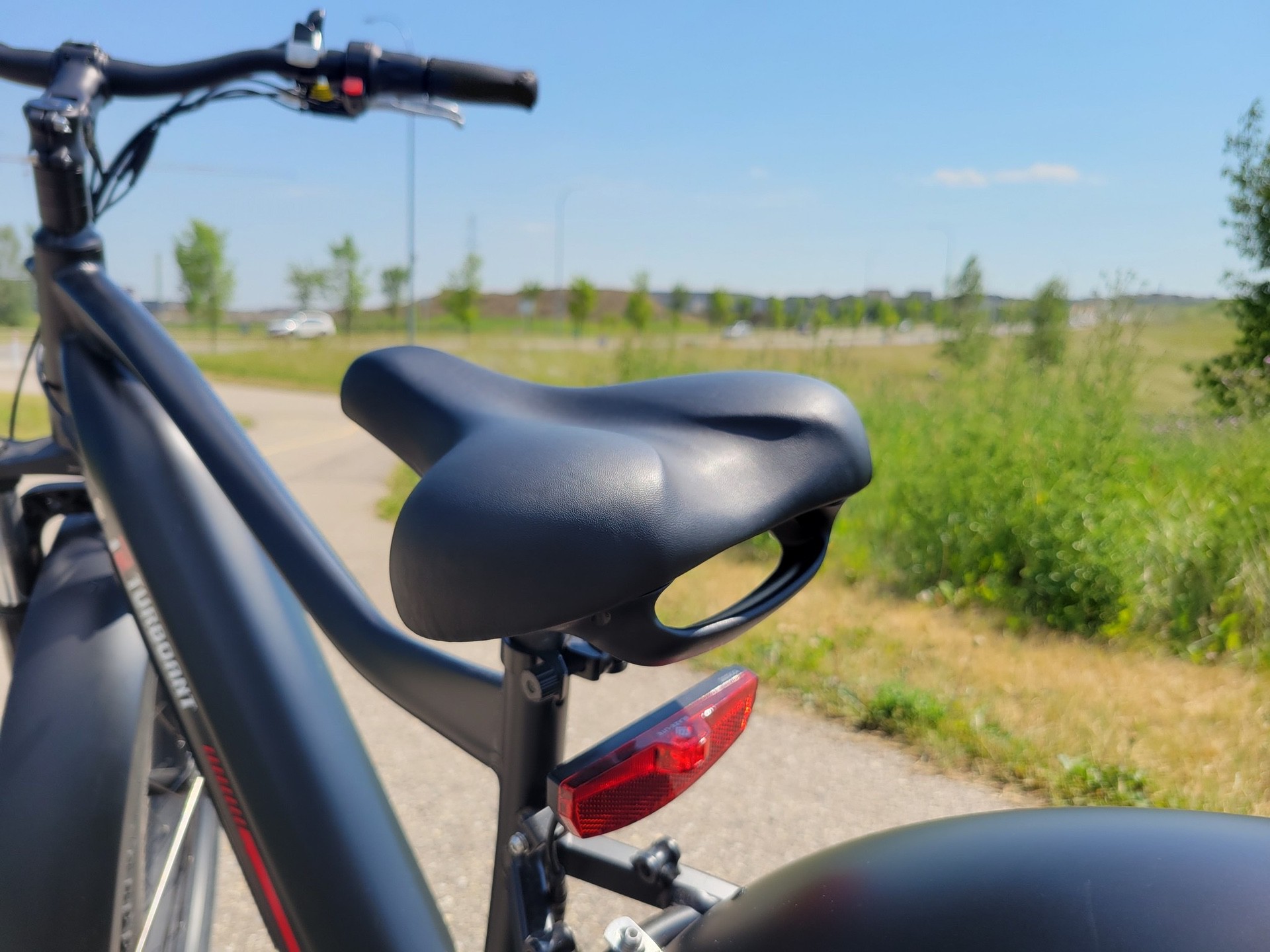 Other design elements, such as the handle on the seat, are a nice touch. This bike clocks in at nearly 77lb, and it's really nice to have these thoughtful features. I did run into an issue with the front fender, as it is a plastic piece that is tightened by a hex bolt.
It was hard to tighten during the assembly, and while I did manage to get it secured, the plastic gave way and broke during one of the test rides.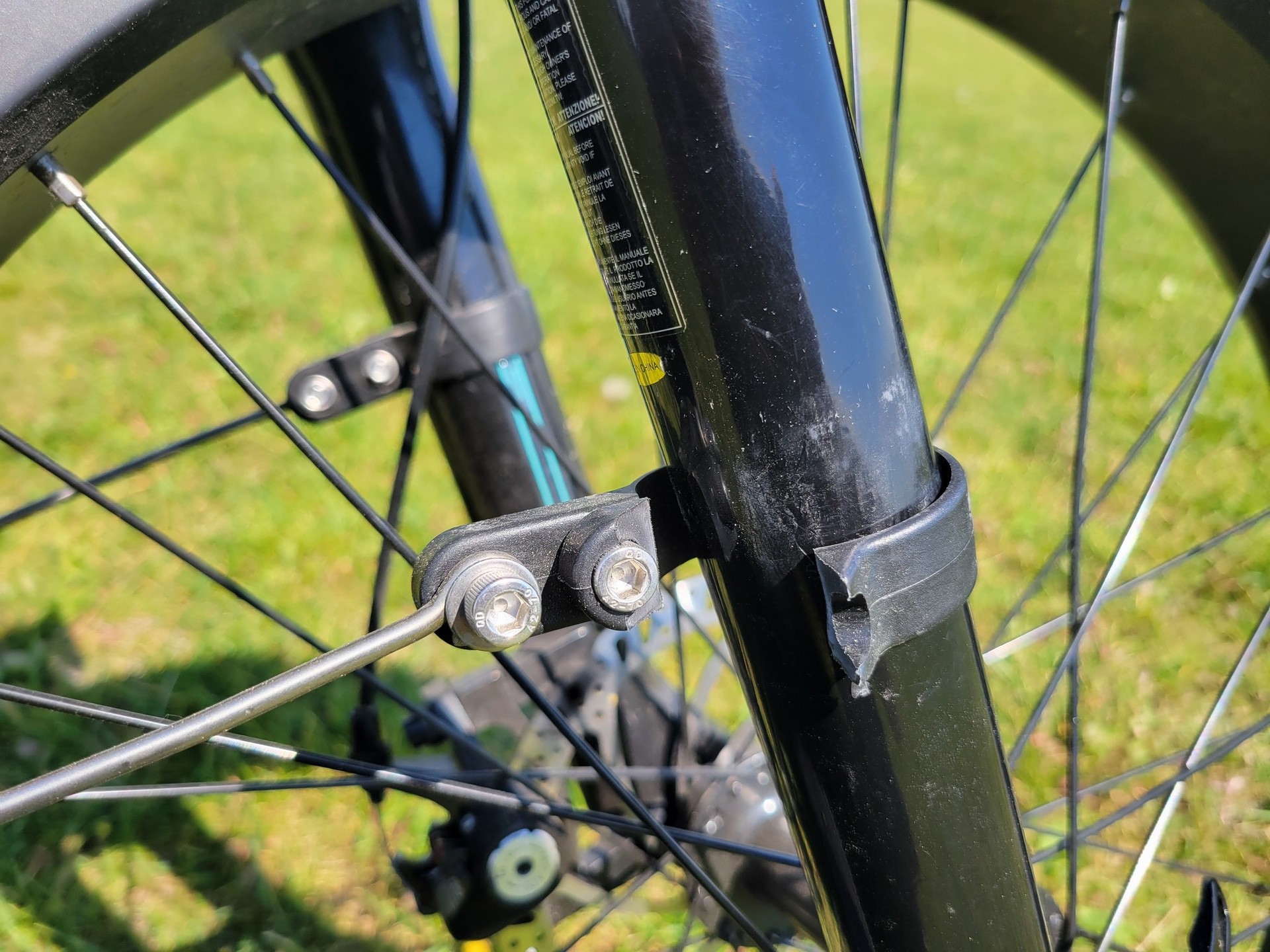 TurboAnt N1 Value for Money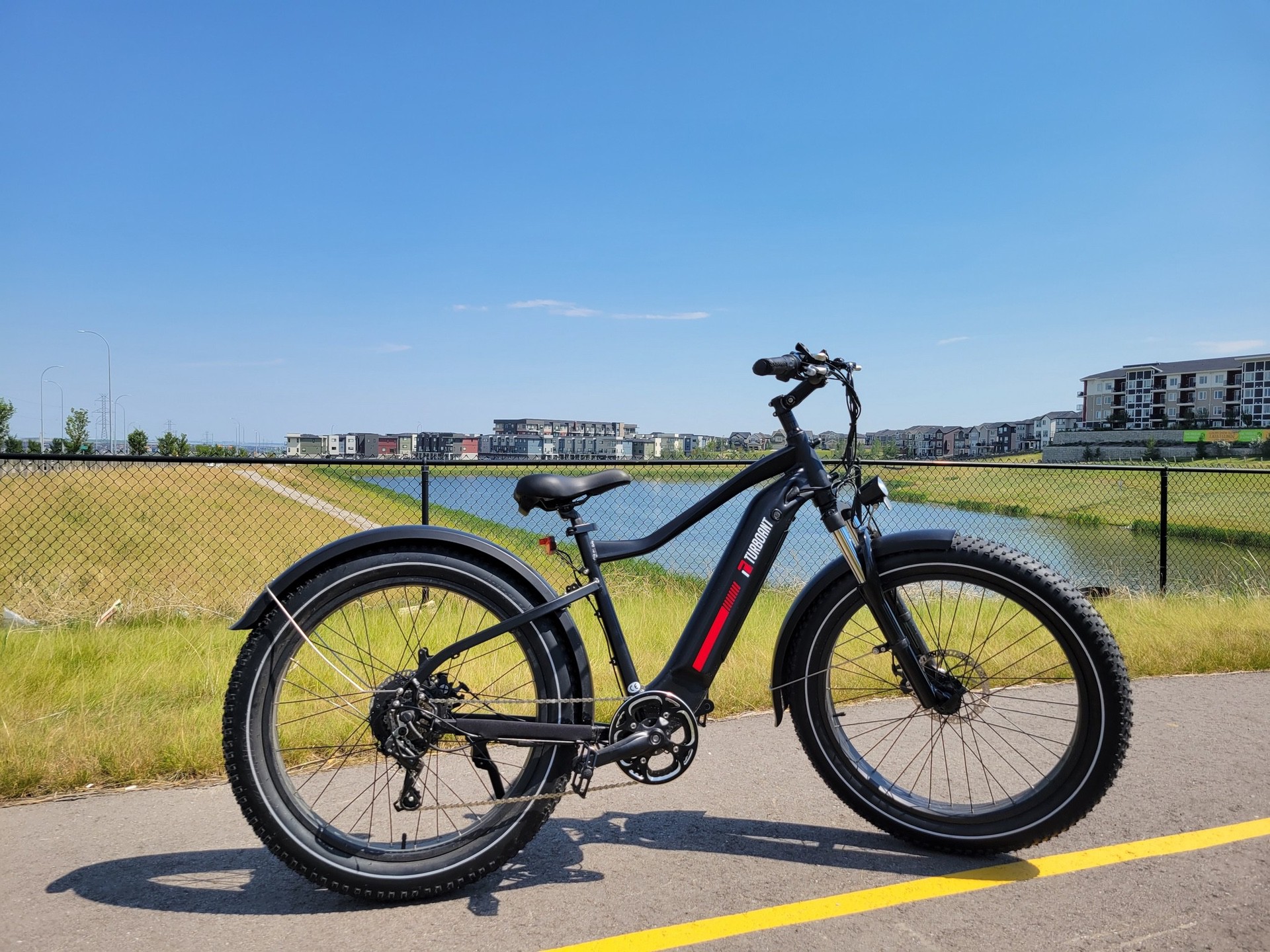 When we first received the TurboAnt N1, it had an MSRP of $1849 USD but was priced as low as $1449 USD, making it a fantastic purchase for anyone looking to get into the ebike hobby. At its full price, it's on the expensive side compared to other ebikes available.
Similar offerings such as the Himiway Cruiser Step-Thru are priced in the same range, so it comes down to details such as the battery (both the Himiway Cruiser and Step-Thru have external batteries) and the overall design of the bike.
We have observed that nearly all of the components on ebikes in this price segment are the same.
It is currently sold out on TurboAnt's EU website, so be sure to keep an eye out for when they become available.