Remember EmGO Technologies, that kickass Ukranian brand that was getting ready for mass production of their electric ScrAmper motorcycle and that had to move over to Indiegogo due to the Russo-Ukranian War?
Well, the date to participate in the official launch for the bike is fast approaching – and given generous reception the machine has been getting, we recommend you get in line ASAP to check out the offerings.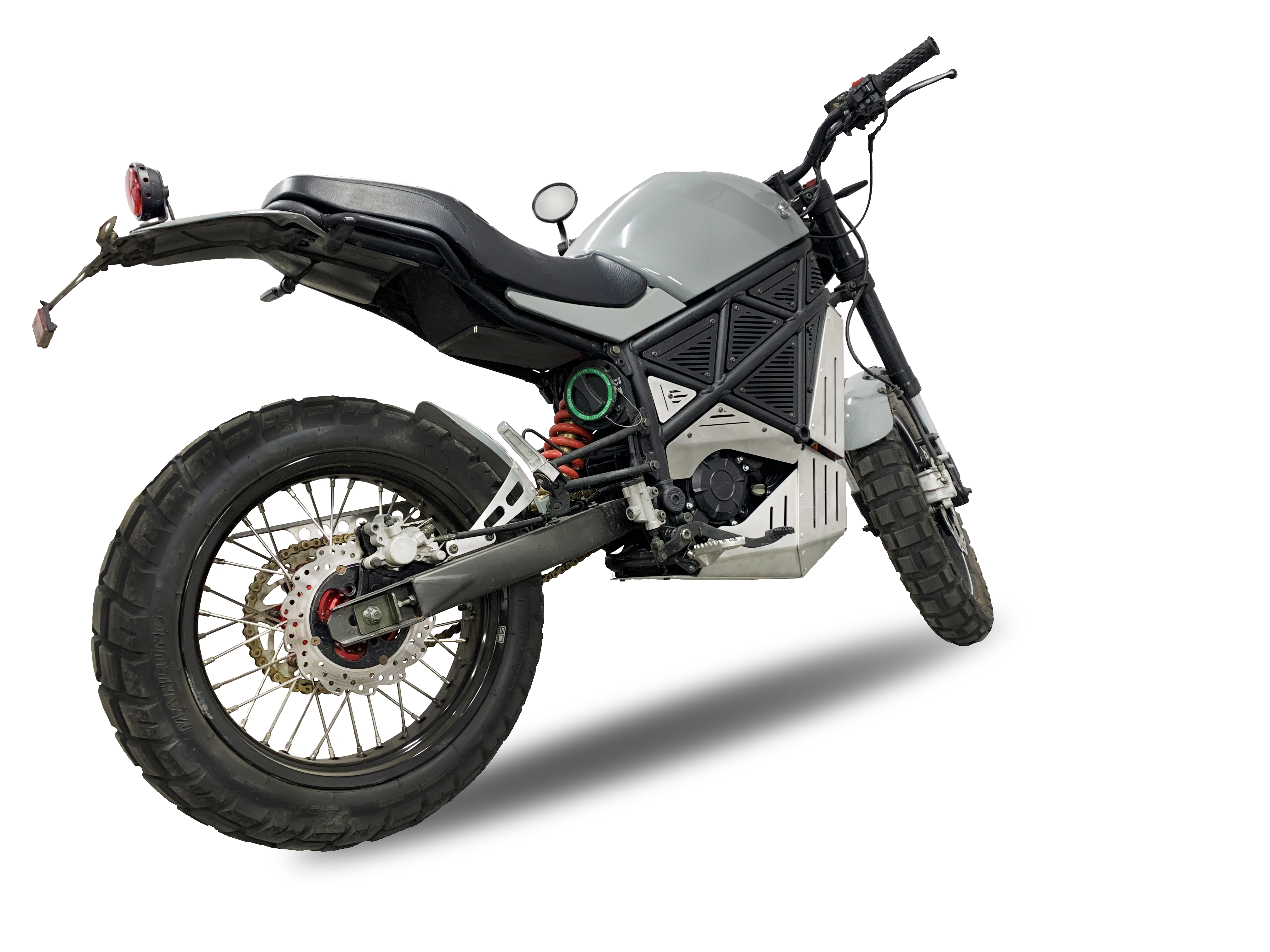 What does your ideal electric motorcycle look like? Do you want it to mimic a fossil fuel bike…or perhaps you want something completely different?
Maybe you want the ability to go off-road and not regret it; maybe you need that option mashed to a cafe racer aesthetic. 
Choose what you like, we won't judge – and neither does EmGo Technologies. With the creation of the ScrAmper electric motorcycle (in collaboration with GEON), the brand apparently synced up off-roading capabilities with a more traditional style build to keep the familiarity in the ride. 
By 'off-road', we refer to the bike's clearance – 207 mm – along with the gearbox that purportedly "creates increased cross-country ability."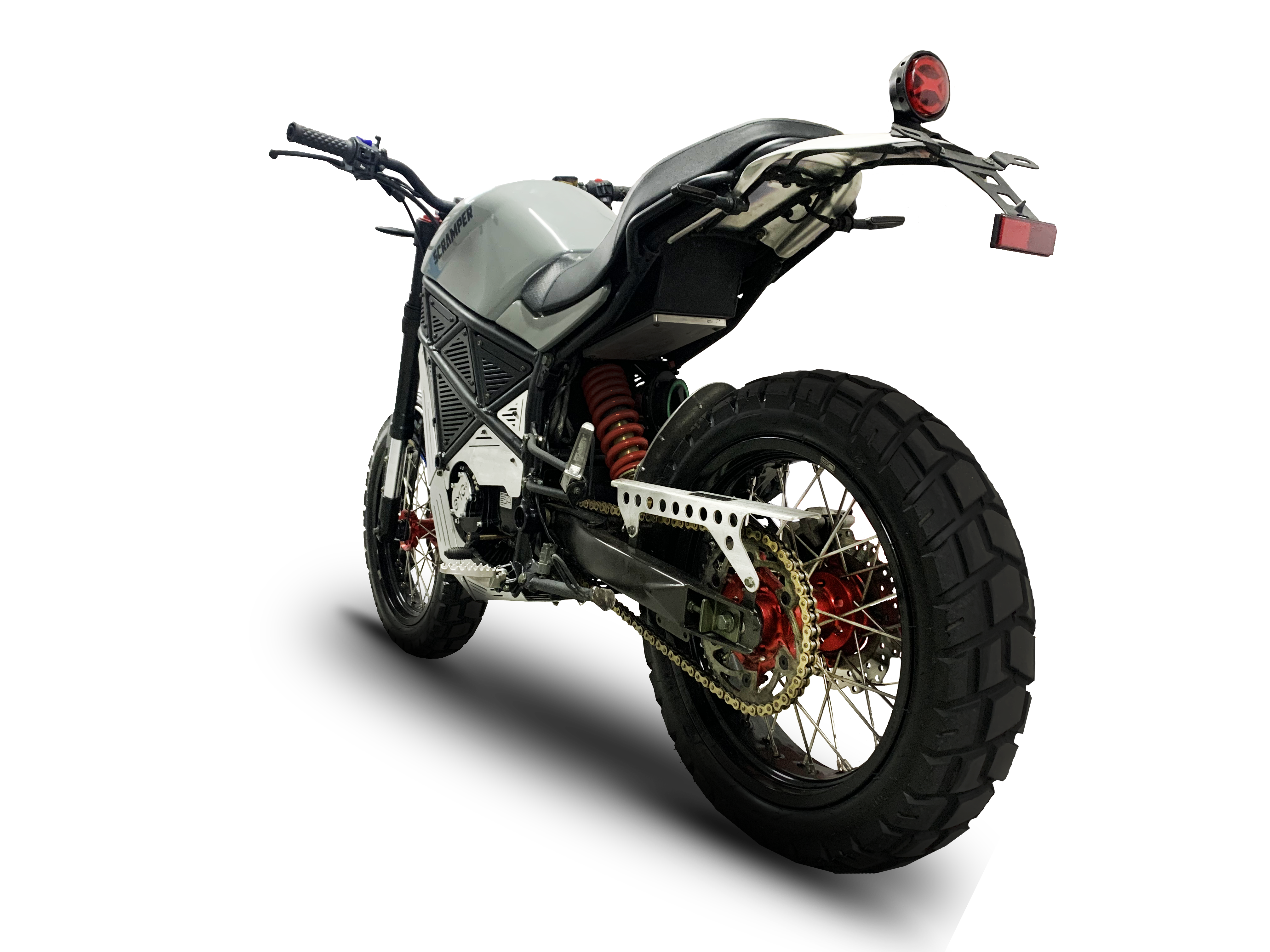 Good speed, good range, and short charge time – all while remaining a decent price. That's been EmGo's goal with the ScrAmper; and given that they're currently boasting
A HD1025PP (Heavy Duty Power Pack) battery capable of at least 80% capacity after 2000 charge/discharge cycles

A 'super-turbo' mode that will render the motorcycle able to hit speeds of up to 160 km/h

Potential for remote tuning of any ScrAmper to any EmGo customer, anywhere in the world

The ability to get a range of 450 km on "two coffee breaks of 40 minutes and one lunch lasting 1.5 hours" from an electric car charger, thanks to the bike's unique outlet.
…besides making us hungry, we're betting EmGo's got an all-around winner here.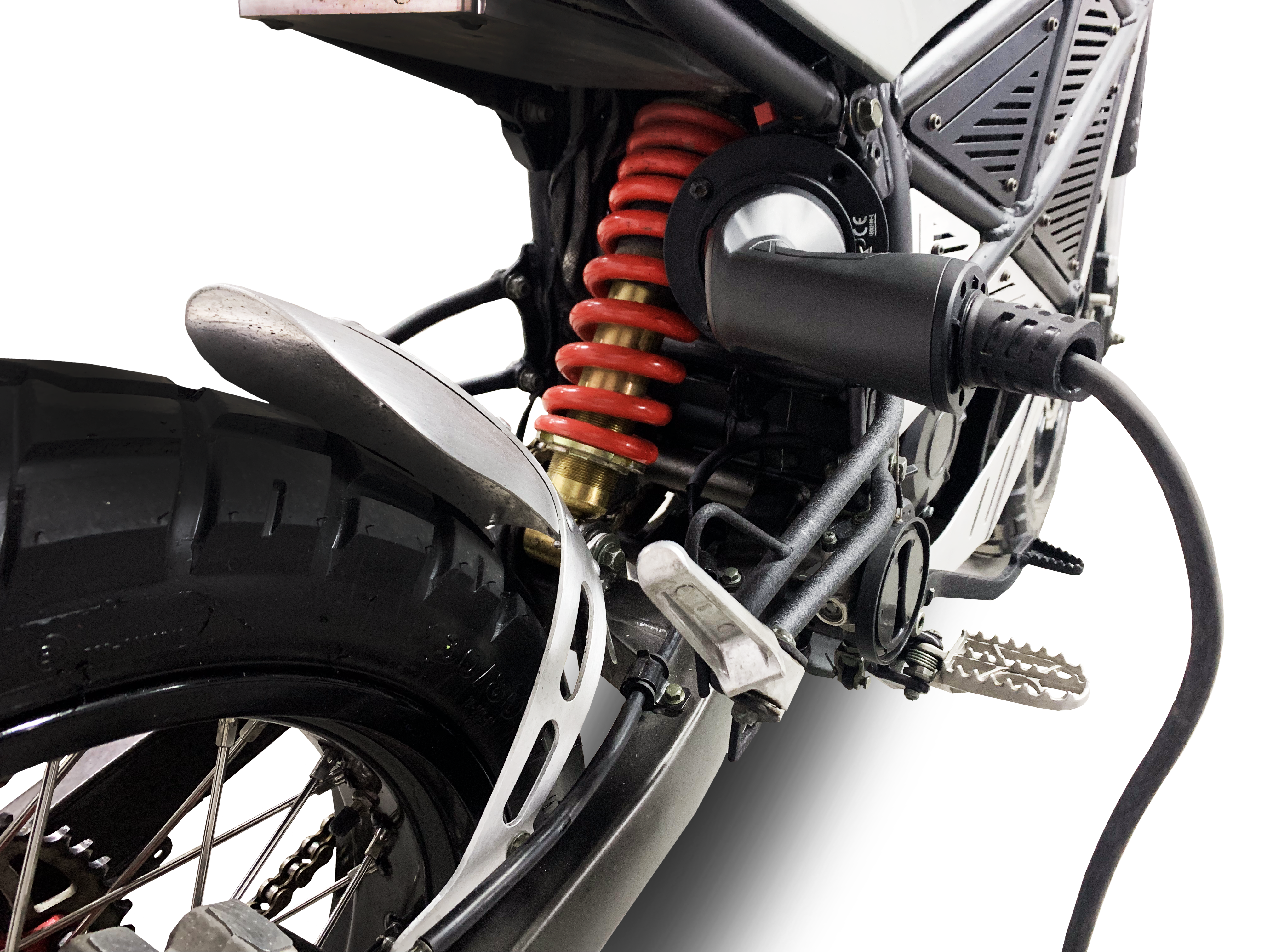 We also have the best perk yet. 
"Your participation also helps the Ukrainian army to receive electric motorcycles and lithium substations for our production," states EmGo's press release. 
"[For every 15 motorcycles] we will manufacture one, ordered from this company at our own expense, and transfer it to the Ukrainian Army, adapting its options at the request of the relevant units."
"In addition, with each ScrAmper we will provide a 2 kW substation for our production, the Smart Mini BOX."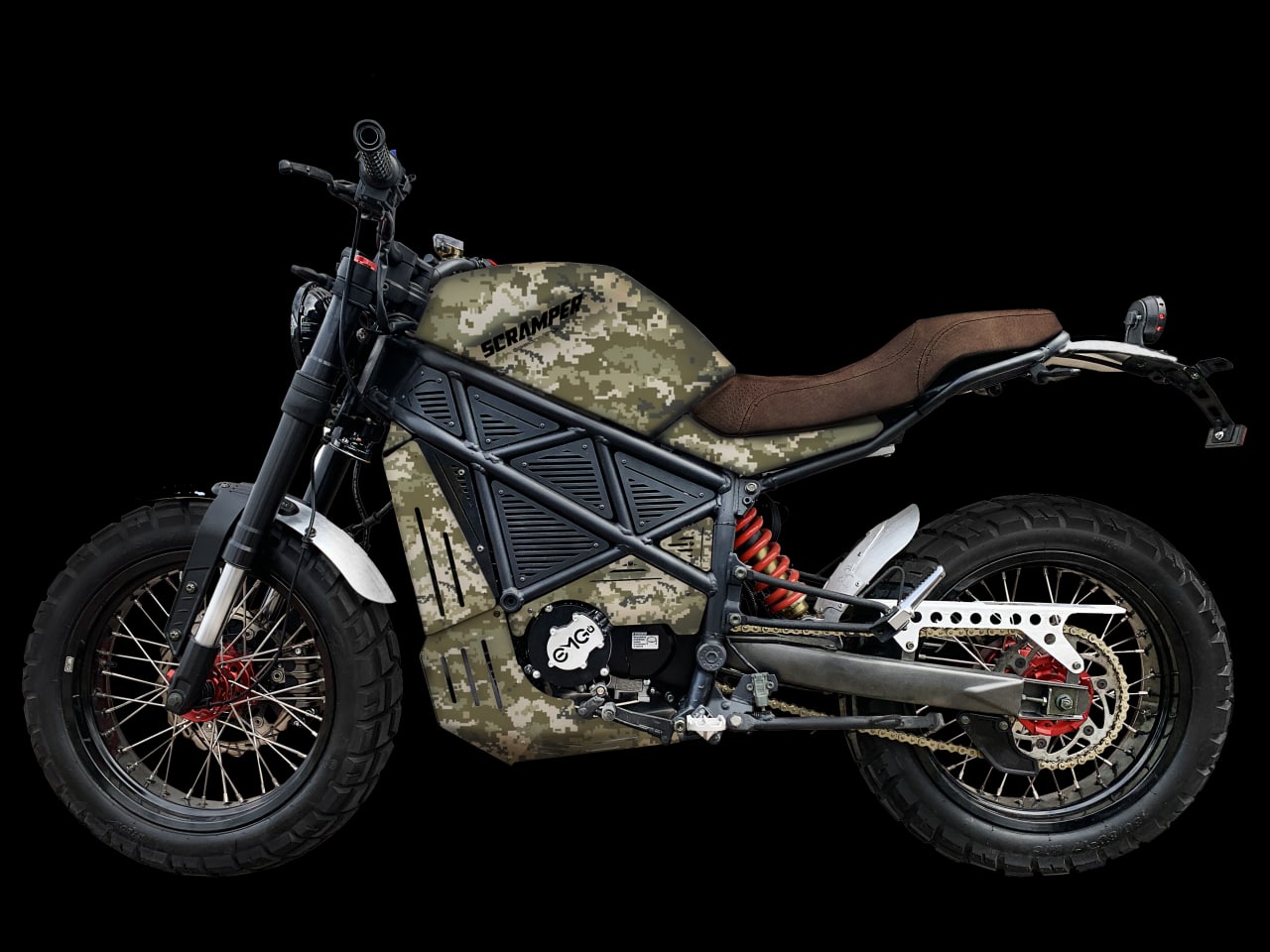 The crowdfunding campaign – and further access to the ScrAmper – will be available as of April 5th on Indiegogo. Once the date hits, click here to be a part of the campaign (or at least take a gander and see what this amazing brand is really all about…we get the feeling it'll be right up your alley).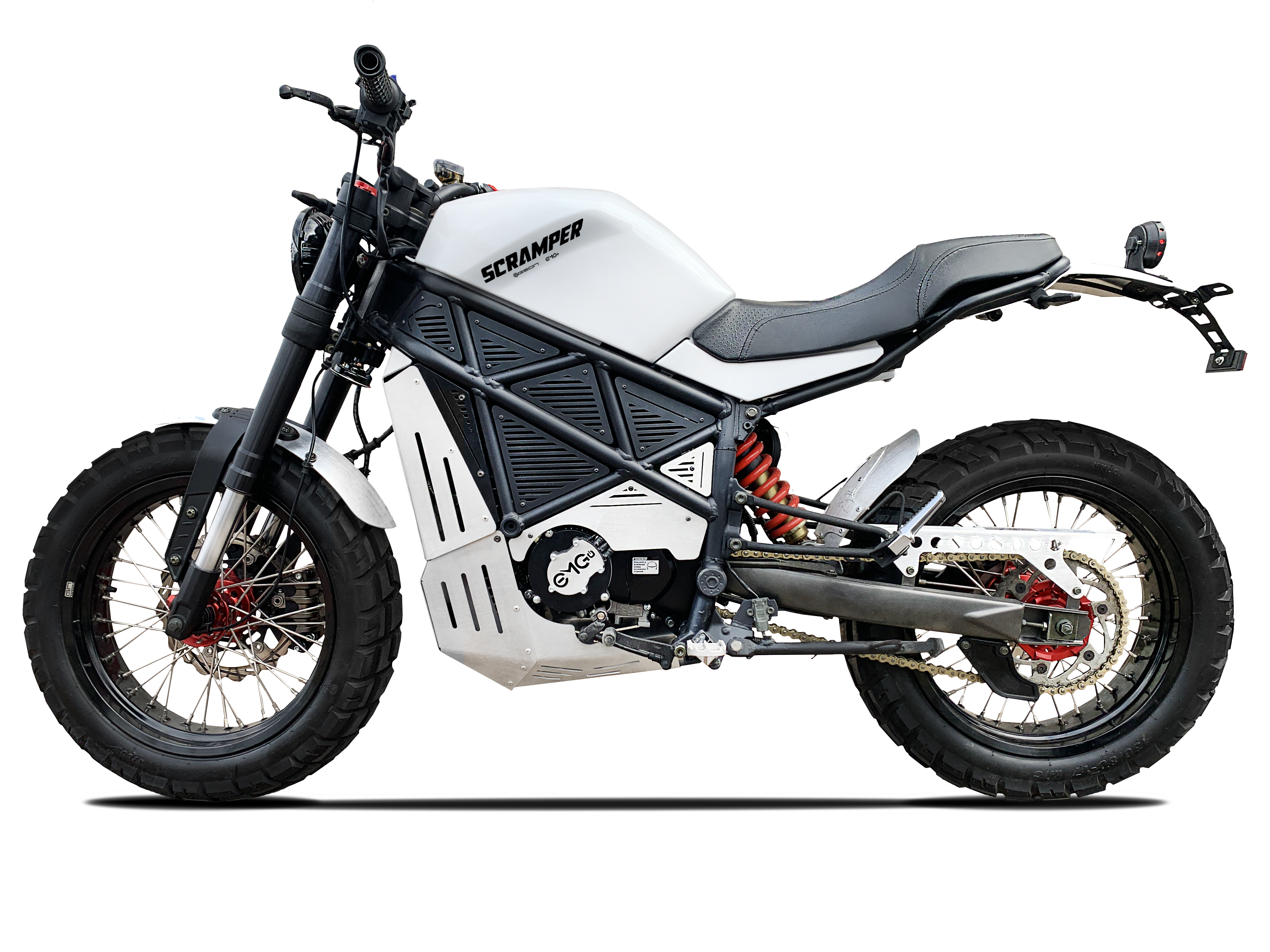 For more stories like this, be sure to subscribe to our newsletter where our main man Cameron Martel curates the best of the latest and hand-delivers it to your inbox. 
Drop a comment below letting us know what you think, and as ever – stay safe on the twisties.
*Media sourced from EmGo Technology's relevant press release*