Riders should be aware of the dangers of riding in bushfire areas and of accidentally starting bushfires in the current tinder-dry drought conditions across Australia and western USA.
By all means riders should head out into the country to spend their much-needed dollar in drought-stricken areas, but they should also be alert to the bushfire conditions.
Dangers of bushfires
Bushfires can spread rapidly and even outrun a vulnerable rider.
Riders are also in danger from smoke inhalation and low visibility and eye irritation from smoke.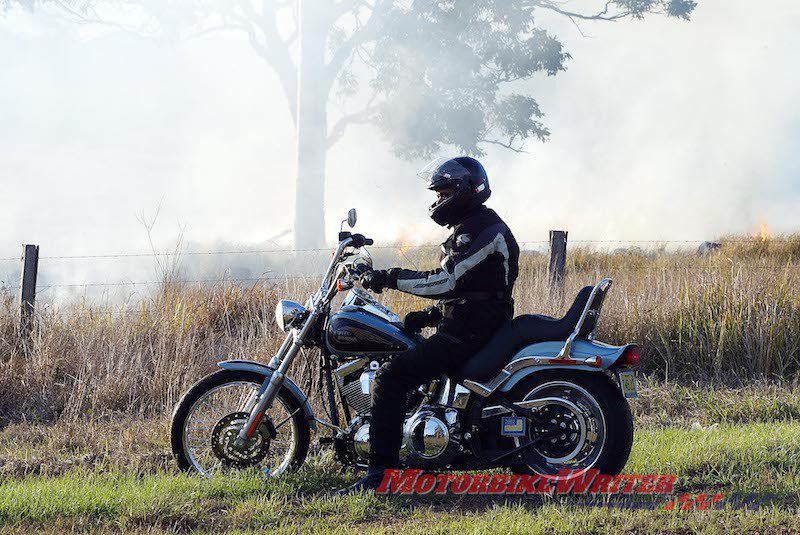 But rural fire services also say several fires have been sparked by motorcycles.
They say about 40% of all bushfires are accidentally started by humans dropping cigarette butts, campfires, discarding bottles, sparks from machinery and motorcycles.
Most riders who accidentally spark these blazes are off-road and adventure bikes riding in the bush and on forestry tracks.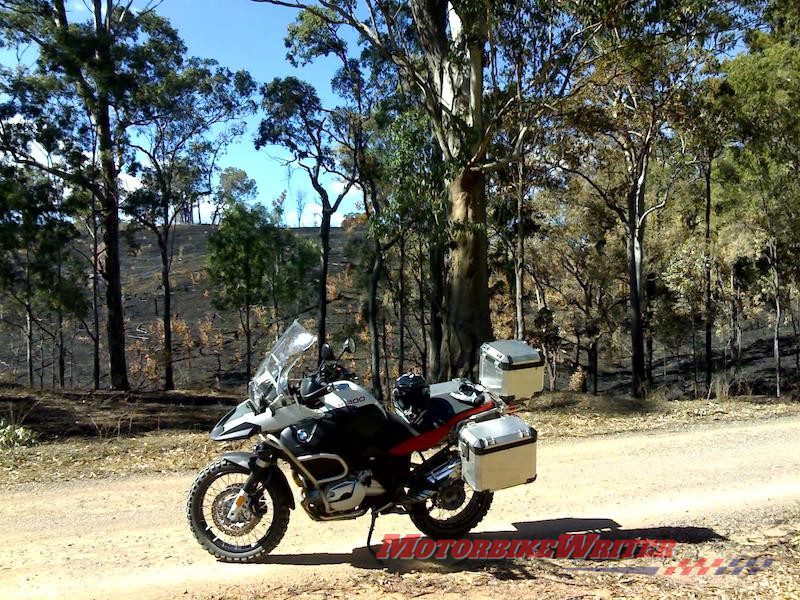 However, there is also the possibility of fires being started by road bikes if the rider pulls over to the side of the road where they may be long, dry grass.
The bike's engine, exhaust, or catalytic convertor can be hot enough to set grass alight.
NSW Roads and Maritime Services warn riders that the Gwydir Highway could be closed today because of bushfires.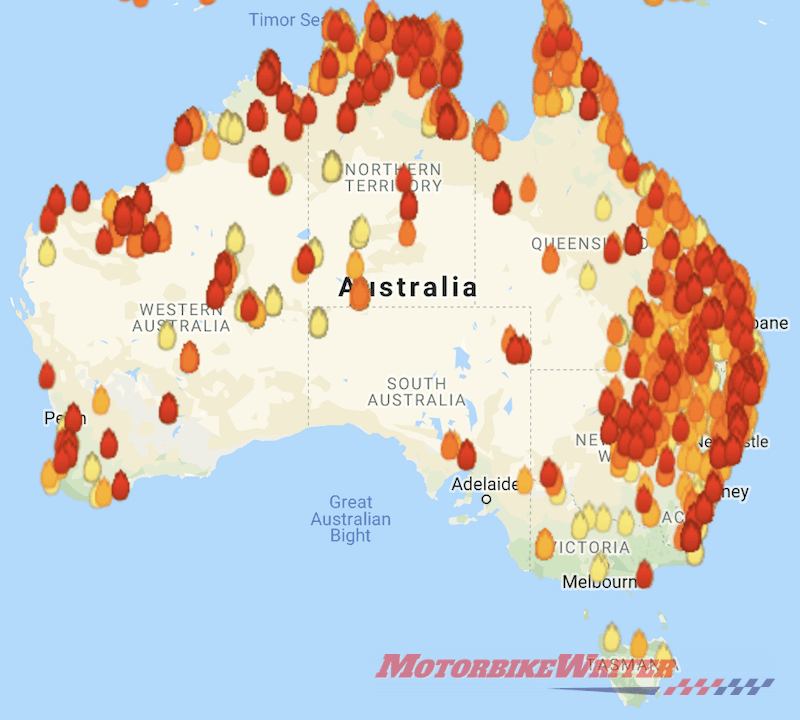 There are also about 20 fires burning across Queensland today with strong winds forecast which could escalate the risk.
To check whether there are bushfires in the area you intend to ride, check out the FireWatch website. In NSW check Live Traffic or call 131701.
In other states, check the relevant state automobile club.
US wildfires
Wildfires are also out of control in several western states of America. For more details check the US Wildfire Map.