We're Getting Closer
If you're interested in potentially purchasing a Norton Motorcycles Atlas Nomad or Ranger (two versions of the same bike) when they finally come to market, Norton's website now has a form for you to fill out so you can officially register yourself as a potential buyer!
The Atlas brothers have been in the works for quite some time now, but we finally get some positive news that is hinting at the official release coming in the near future!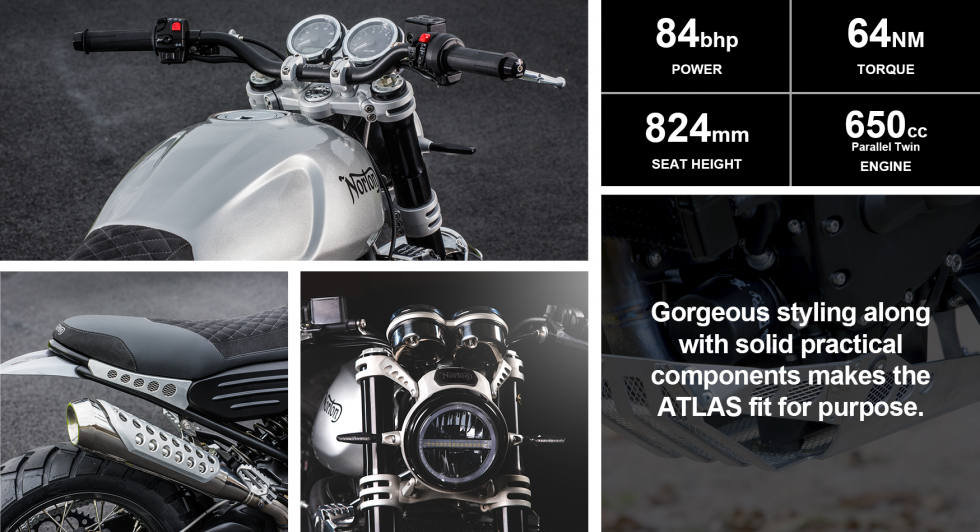 The pair was initially announced in 2018, and the company has undergone some major changes since then. In early 2019, we got a look into what their 270 degree 650cc parallel-twin powerplant sounded like. Since then, Norton has gone through a complete change of ownership and it's great to see they are still on track to bring us the highly anticipated Atlas.
Pricing for these bikes hasn't yet been released to the public as of yet. Don't get it confused, this isn't official pre-ordering time… 'Pre-booking' just registers you as a 'person of interest' in the Atlas.
Regardless, this is still a big step towards the official release of this bike as we now know that the company is serious is bringing it to market (hopefully in the 2021 year). Most motorcycle companies host their model releases later in the year, so let's hope that Norton will have something to offer us come Q4 2021.