We've just had word that Arai has updated their VX-PRO4 Helmet graphics – and the new 'block' scheme is nothing short of groovy.
Advertised as "The latest expression of the ultimate off-road helmet," the VX-PRO4 Helmet uses a uniquely handmade shell to improve the durability, safety, and performance of the helmet.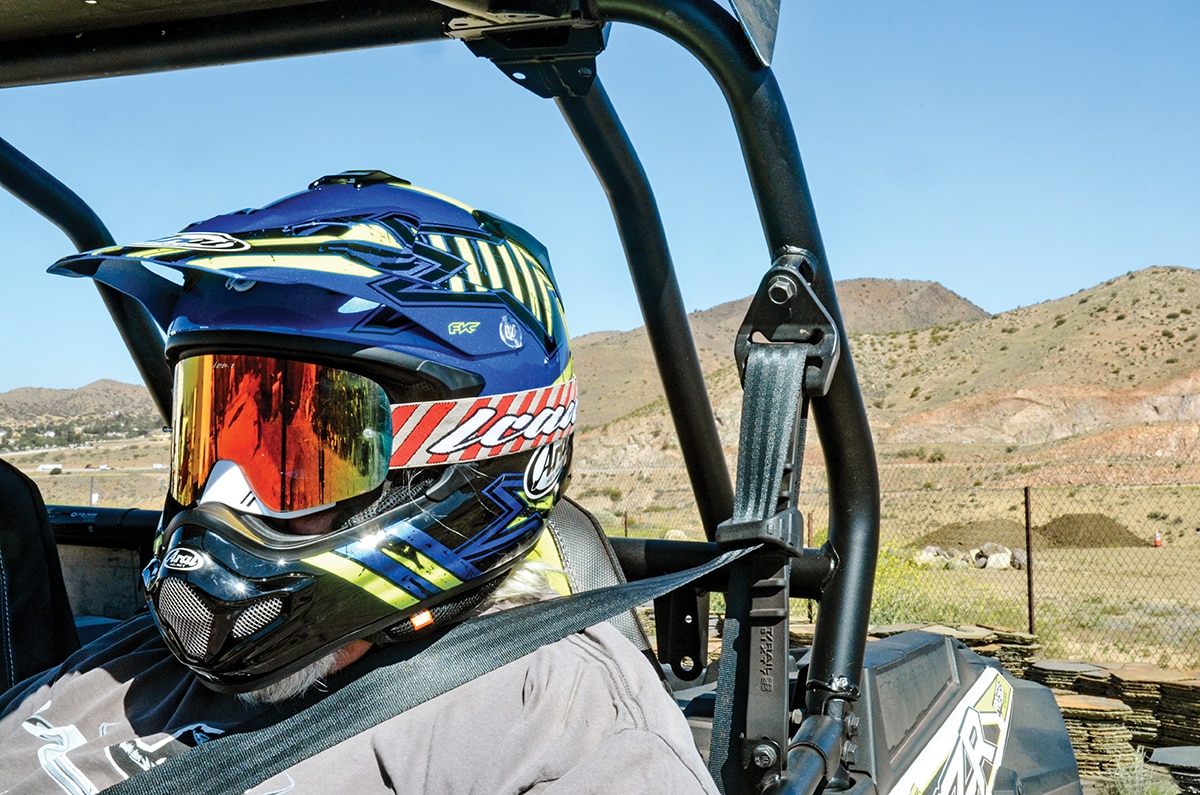 Upgraded from the VX-PRO3, the company continues to stretch the limits of what quality means for the company and what their products can provide the customer.
"The Arai VX-PRO3 has been one of the most acclaimed off-road helmets available," says Brian Weston, Managing Director of Arai Helmet, Inc.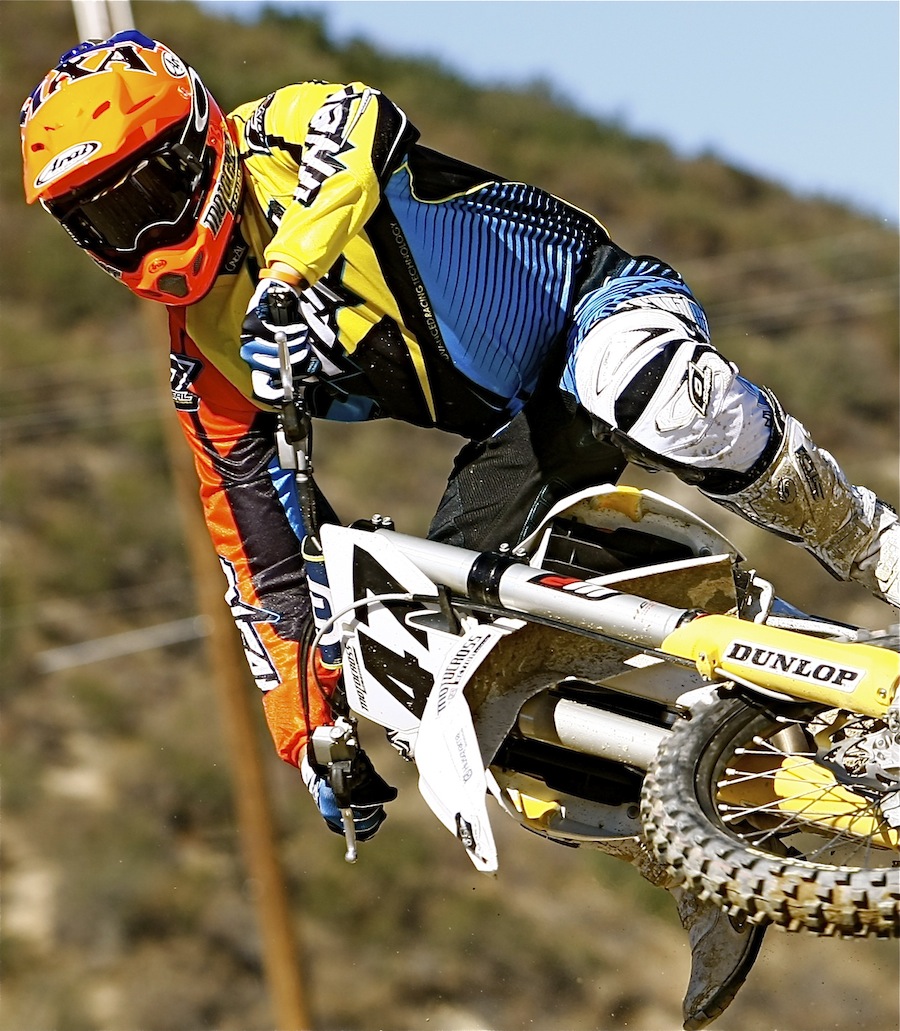 "With its improved features, updated design, and legendary Arai focus on rider protection, we're confident the VX-PRO4 will build on that tradition."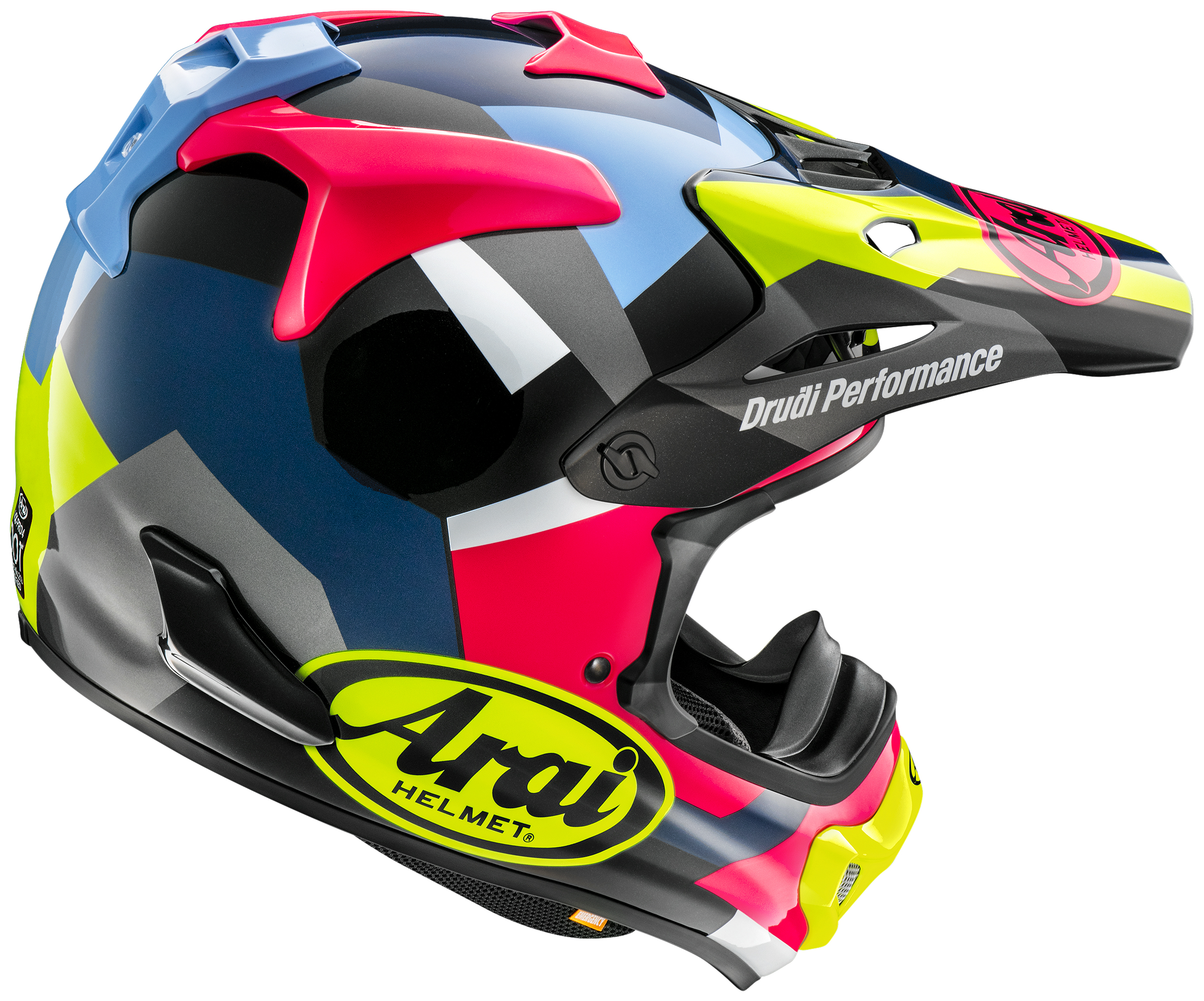 VX-PRO4's new 'Block' Graphic showcases a stunning palette of neon colors that works nicely with the reverse horseshoe design of external air vent guards on the top of the helmet – colored to contrast the pattern of the shell and stand out, just as we like it.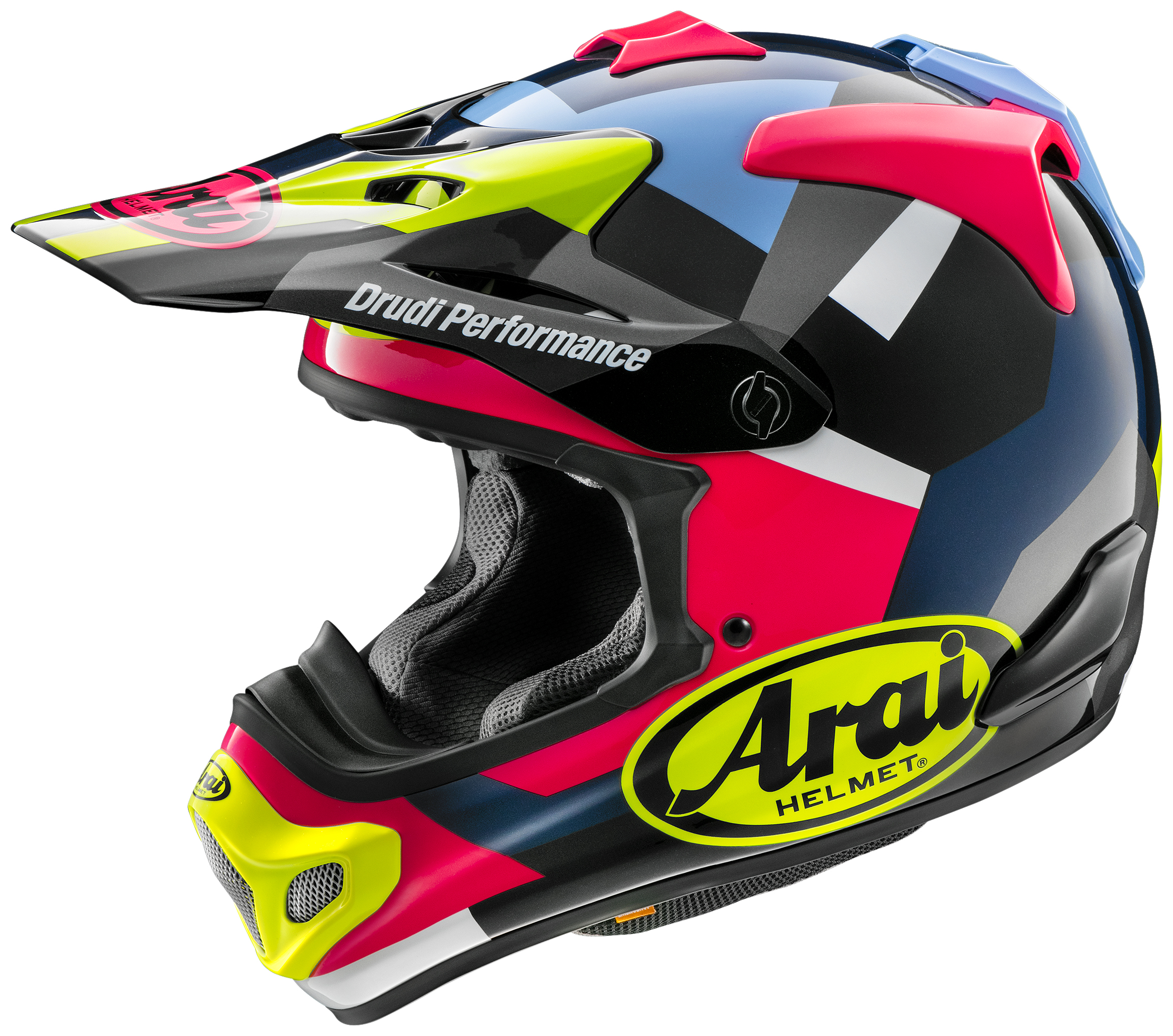 Make sure to check out the helmet on Revzilla, and hey – if you happen to give the lid a test run on your next SuperMoto adventure (or just want to scoot about town with a stylish noggin), make sure to check out the review we did on the Arai VX-PRO4 first.