Range and recharging times may still be an issue for electric motorcycles, yet it looks like the motorcycle travel industry may become electrified.
A few years ago, Eidelweiss Motorcycle Tours in Europe started hiring electric Zero motorcycles, although it appears that is no longer the case.
Perhaps they had too many customers running out of charge a long way from home!
However, that hasn't stopped Swedish company CAKE who make lightweight electric motorcycles.
They have formed a partnership with Skoj P Hoj to offer electric enduro and off-road test rides and guided tours using their Kalk models.
That makes a lot more sense than electric road bikes.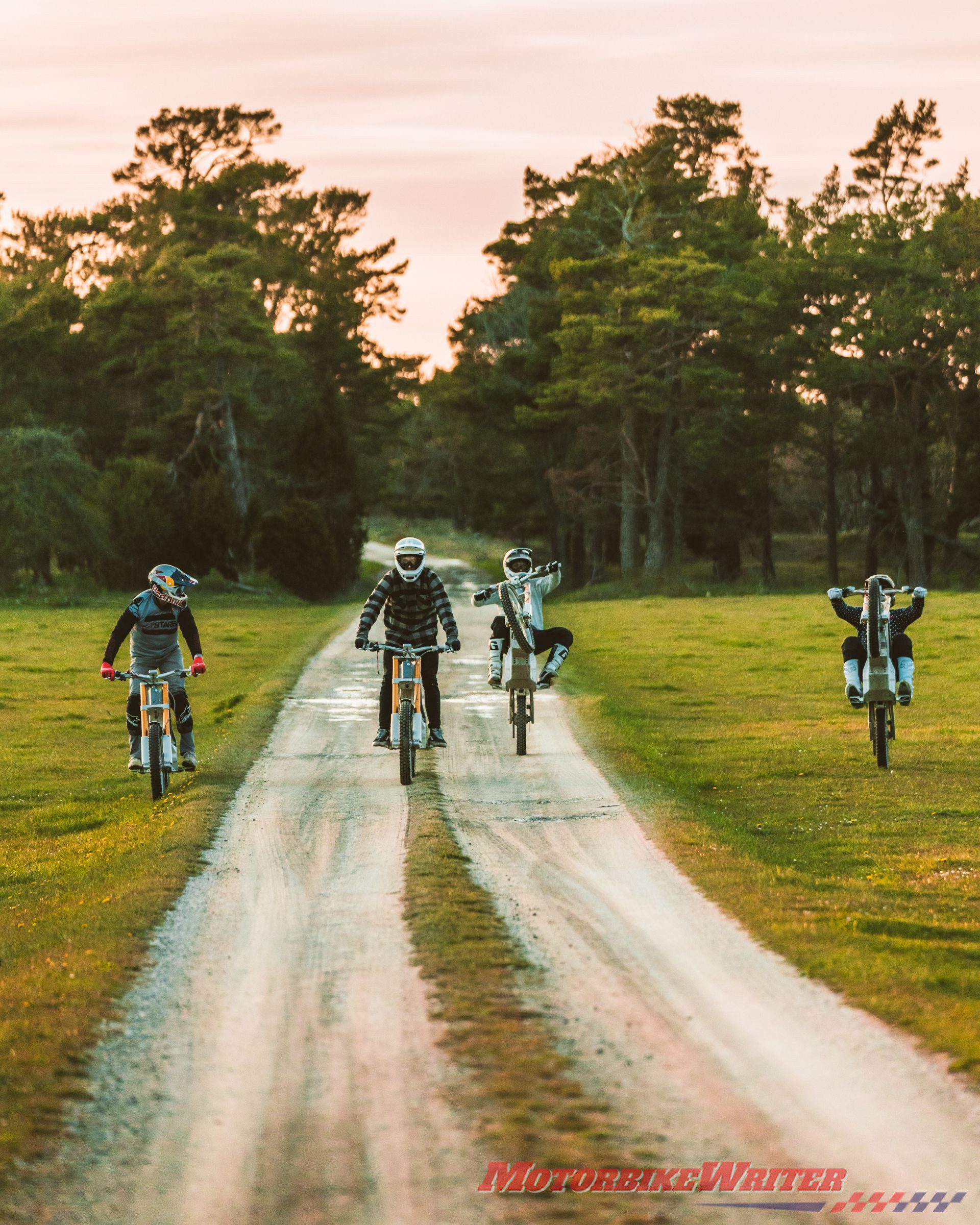 Electrified off-road tours
Off-road tours are usually shorter than road tours, although finding charging points might be more difficult out in the country.
Paris-Dakar and enduro race veteran and owner of Skoj P Hoj, Olle Ohlsson, believes "electric is the future" and says they have several benefits over traditional bikes.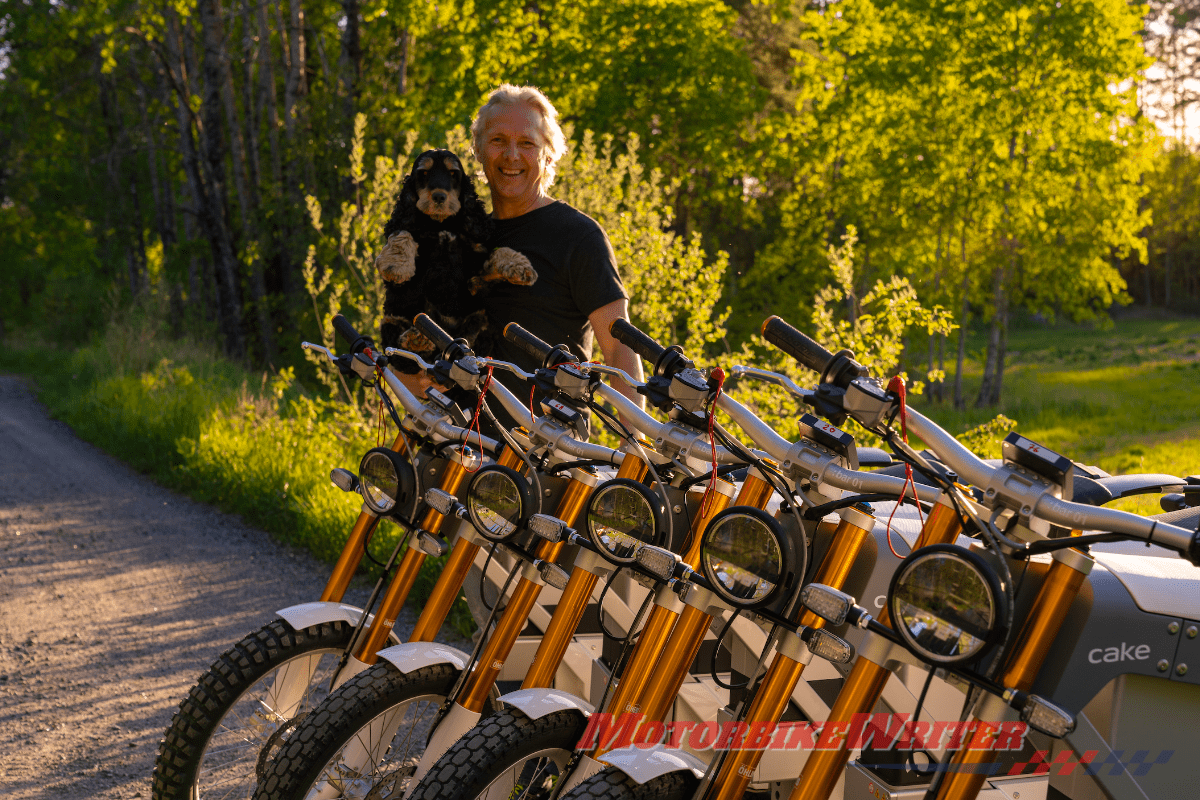 "These bikes don't disturb: there is nearly no noise, no pollution," he says.
"And the ease of riding — with no clutching or changing gears — means that the addressable market is sky-high.
"It's a whole new layer of business opportunity.
"We have had world-class athletes and beginners riding and with pre-set riding modes it means everyone has a blast." 
Skoj P Hoj, can take groups of five for half or full-day explorations, on the trails north of Stockholm. The bikes being used are all CAKE Kalk, street-certified enduro/off-road bikes.
Cake Kalk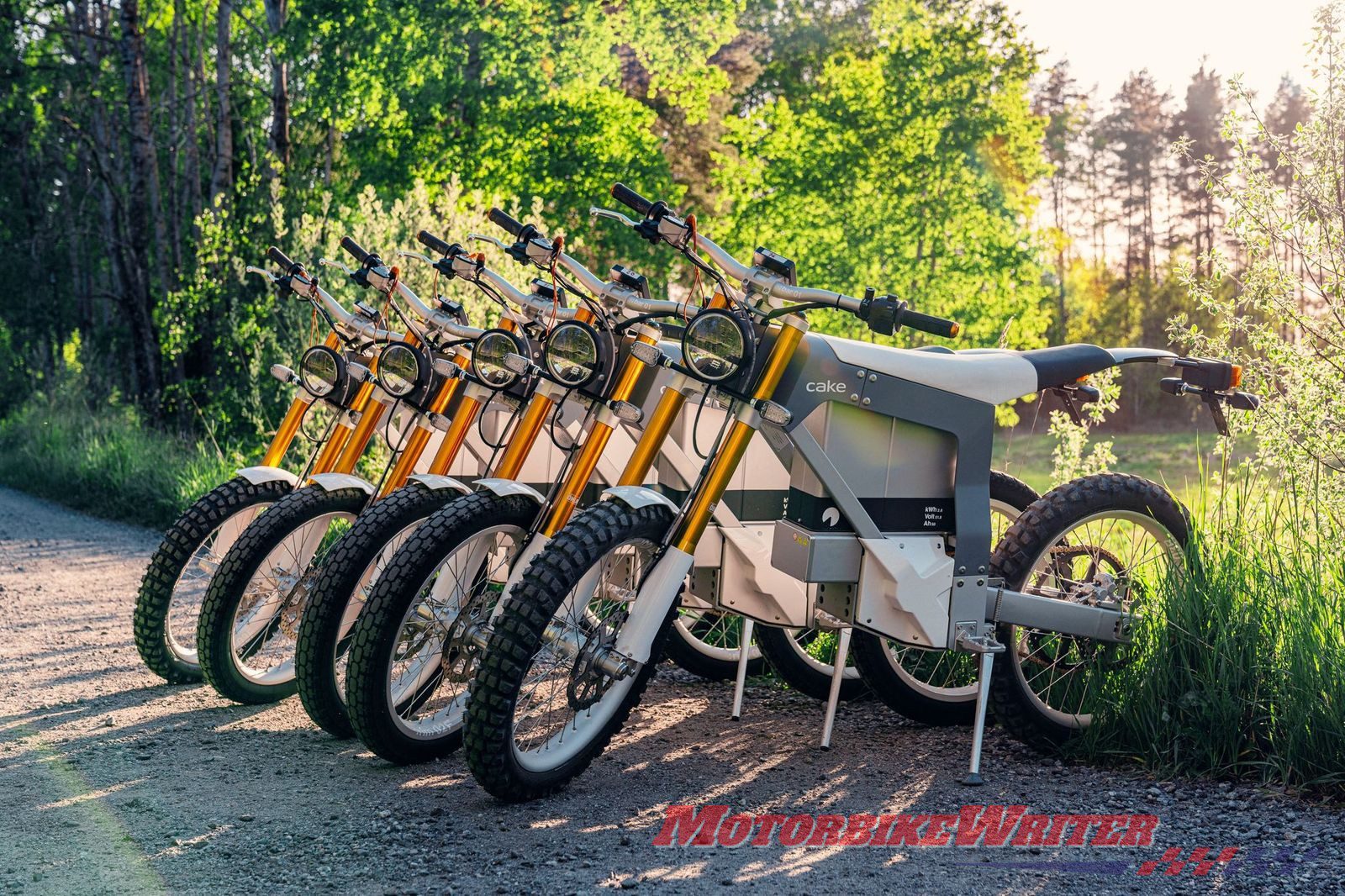 The Cake Kalk weighs only 69kg and has a top speed of about 80km/h.
They say range is up to three hours, depending on "a number of different aspects, e.g. riding style, rider weight, weather conditions, temperature, road surface and tyre pressure".
Charging takes 90 minutes from flat to 80% or 2.5 hours to full charge from a standard outlet.
Presumably riders could head out for three hours of enduro riding the trails, then stop somewhere for a long lunch where they plug in and then ride home.