"U" Motorcycle Brands
Names, Logos, & a Brief Company History
We are attempting to create a massive database on all things motorcycle, and archiving the history of the brands that have helped shape this industry is something that we think is important.
We consider this list "complete for now", but it will never be finished– we are building and expanding our motorcycle brands research section over time. If you know of another motorcycle brand or custom bike builder that starts with A and isn't listed here, please get in touch so we can add you to this list!
All Brands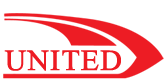 United Auto Industries
United Auto Industries is a Pakistani automobile manufacturer based in Lahore, Punjab, Pakistan since 1999. It is Pakistan's second-largest selling motorcycle brand after Atlas Honda, and claims to be the number one bike assembler of Chinese bikes in Pakistan.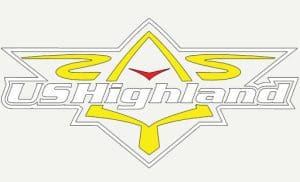 US Highland
US Highland is an American motorcycle manufacturer based in Oklahoma. It was formed by Mats Malmberg, formerly of Swedish Highland Motorcycles AB, when negotiations to sell Highland to ATK fell through. US Highland's 33,000-square-foot (3,100 m2) factory opened in Tulsa on June 1, 2010 and is expected to produce hundreds of off-road motorcycles a year. Highland offers motorcycles built to the customer's specifications utilizing modular construction based on two engines, a single and a 60-degree V-twin, and a few frames. The company has stated it plans to build out a dealer network in the United States in 2011–2012.