"G" Motorcycle Brands
Names, Logos, & a Brief Company History
We are attempting to create a massive database on all things motorcycle, and archiving the history of the brands that have helped shape this industry is something that we think is important.
We consider this list "complete for now", but it will never be finished– we are building and expanding our motorcycle brands research section over time. If you know of another motorcycle brand or custom bike builder that starts with A and isn't listed here, please get in touch so we can add you to this list!
All Brands

Ghezzi & Brian
Ghezzi & Brian is an Italian motorcycle engineering firm and manufacturer based in Missaglia. Ghezzi & Brian was founded in 1995 by Giuseppe Ghezzi and Bruno (Brian) Saturno to develop racing motorcycles using twin-cylinder engines. Starting in 1999, the company began to also sell motorcycles for street use. A fundamental characteristic of all the Ghezzi & Brian machines is sportiness and personality derived from Moto Guzzi V layout twin-cylinder engines.

Gilera
Gilera is an Italian motorcycle manufacturer founded in Arcore in 1909 by Giuseppe Gilera. After World War II, Gilera dominated Grand Prix motorcycle racing, winning the 500 cc road racing world championship six times in eight years. Facing a downturn in motorcycle sales due to the increase in the popularity of automobiles after the war, Gilera made a gentleman's agreement with the other Italian motorcycle makers to quit Grand Prix racing after the 1957 season as a cost-cutting measure. In 1969, the company was purchased by Piaggio.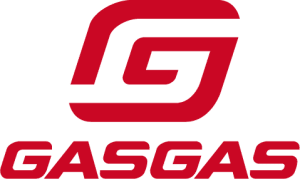 Gas Gas
Gas Gas is a Spanish motorcycle manufacturer established in 1985 by Narcìs Casas and Josep Pibernat in Salt, Girona. The company specializes in off-road motorcycles for trials and enduro competitions. Gas Gas was purchased by KTM motorcycles in 2019.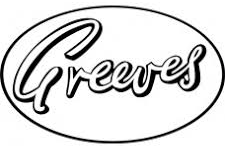 Greeves
Greeves Motorcycles was a British motorcycle manufacturer founded by Bert Greeves which produced a range of road machines, and later competition mounts for observed trials, scrambles and road racing. The original company produced motorcycles from 1952, funded by a contract with the Ministry of Pensions for their Invacar, a three-wheeler for disabled drivers.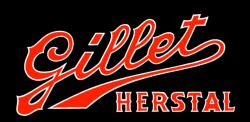 Gillet Herstal
Gillet Herstal was a Belgian manufacturer of motorcycles and automobiles based in Herstal. Started in 1919 as with the production of motorcycles, Gillet Herstal ended its production in 1959. In 1924 French journalist and long-distance rider Robert Sexé made the adventurous return journey from Paris to Constantinople on a Gillet and in 1925 he travelled from Paris to Moscow and back on a similar machine. These feats were widely publicised by the company and they earned the Gillet its name of honour "Tour du Monde".

GIMA
GIMA or Groupement Industriel Métallurgique Automobile is a French motorcycle manufacturer that built lightweight bikes from 1947 until 1956. It resumed production in 2005 with the production of modern retro reincarnation of the original 1950s bikes, but compliant with modern standards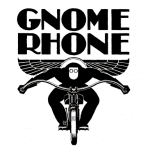 Gnome et Rhône
Gnome et Rhône was a major French aircraft engine manufacturer. From 1920 Gnome et Rhône diversified into the bicycle and motorcycle business producing some relatively successful and stylish products. They first organized the Société Française des Moteurs ABC in Paris in 1920, to build the Granville Bradshaw designed ABC motorcycle in 1920, which they produced until 1924. Bradshaw's original 400cc design was enlarged by Gnome et Rhone to 493cc, and approximately 3000 models were produced through 1924. The company then embarked on its own motorcycle designs, producing single-cylinder and flat-twin machines through WW2.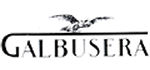 Galbusera
Galbusera is a vintage brand of Italian motorcycles made by Moto Galbusera & Co. in Brescia from 1934 to 1955. The brand at that time focused on creating reliable motorcycles with a top speed of 150 km / hour was very acceptable. In 1955 they began to have financial problems and production was terminated.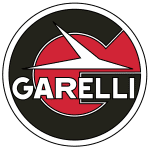 Garelli Motorcycles
Garelli Motorcycles was an Italian moped and motorcycle manufacturer. It was founded in 1919 by Alberto Garelli. In 1919, Garelli constructed a 350 cc motorcycle which set a long distance record from Milan to Naples. Rider Ettore Girardi covered the 840 km (520 mi) with an average of 38.29 km/h (24 mph). Many famous Italian racers such as Ernesto Gnesa, Tazio Nuvolari and Achille Varzi began their racing careers on Garelli bikes. The Garelli 350 cc split-single stayed in production until 1926 and made a major impact in racing. The company also produced motorcycles for the Royal Italian Army. After World War II, Garelli concentrated on producing smaller bikes and mopeds for the European market.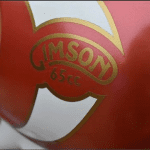 Gimson
Gimson was a Spanish bicycle and motorcycle brand, manufactured in Figueres by Gimbernat Hermanos S.R.C. in two distinct stages: the first in 1930 and the second from 1955 to 1982.
Gorky Motorcycle Plant
Gorky Motorcycle Plant was a motorcycle manufacturer, based in Gorkiy (nowadays Nizhniy Novgorod), existing from 1941 to 1949. Gorky Motorcycle Plant commenced operations in 1941 with the transfer of plant and equipment from Kharkov Motorcycle Plant (KhMZ) and Leningrad Motorcycle Plant (LMZ), which was necessitated by the German armies threatening Kiev and Leningrad. Production ceased in 1949 and all plant and equipment was transferred to KMZ (КМЗ) in Kiev.