Europe's oldest motorcycle manufacturer in continuous production is celebrating their connection with the Royal Italian navy by punting out a beauty bike – and she's going to be blessed with special livery inspired by the Navy's F-35B fighter jets.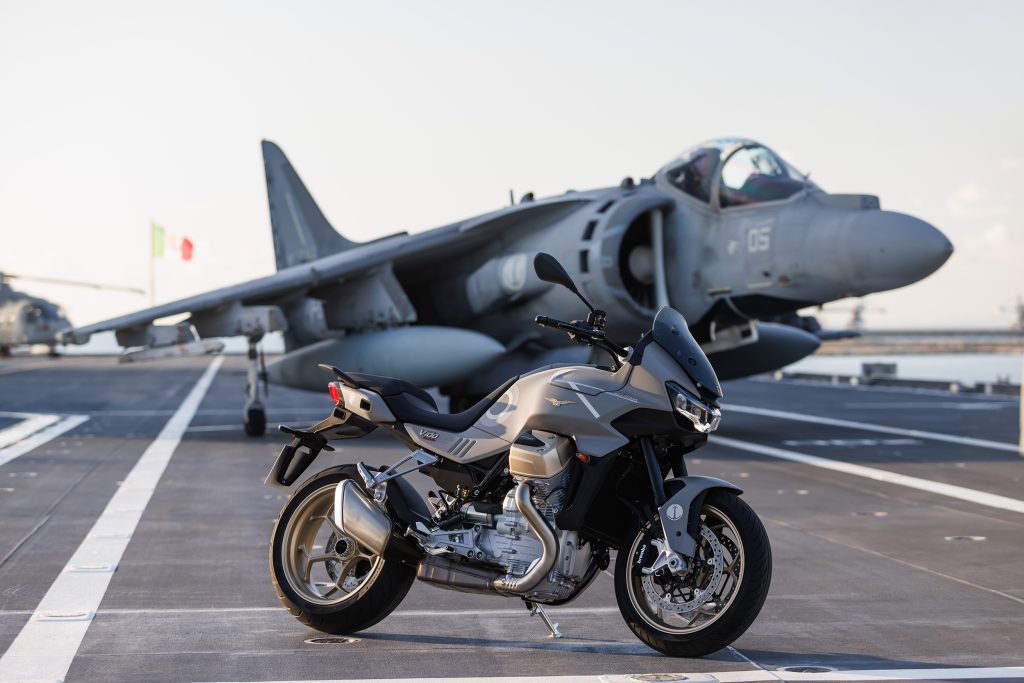 The V100 Mandello Aviazione Navale symbolizes an alliance of over 100 years, and celebrates the fantastic legacy of Moto Guzzi founders (and friends) Carlo Guzzi and Giorgio Parodi, who served in the Italian Royal Navy's Aeronautical Arm in WWI.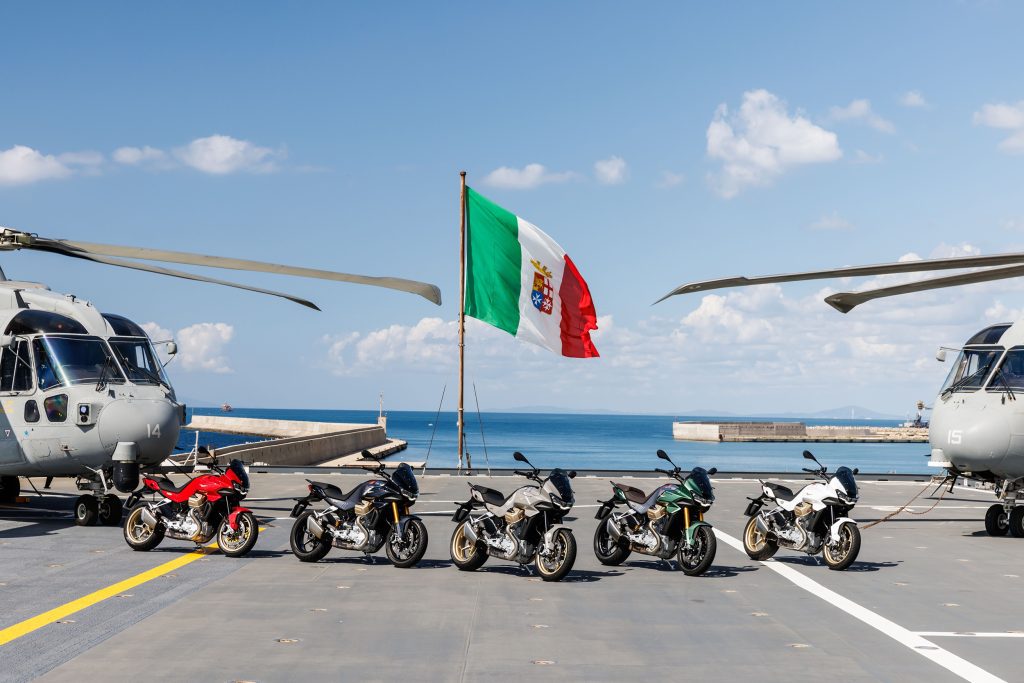 "..the two friends, and pilot Giovanni Ravelli, decided to go into motorcycle manufacturing once the conflict ended," states the press release.
"Ravelli was killed in an accident in 1919 and was unable to achieve his dream. Guzzi and Parodi chose the Eagle as their symbol in memory of their companion."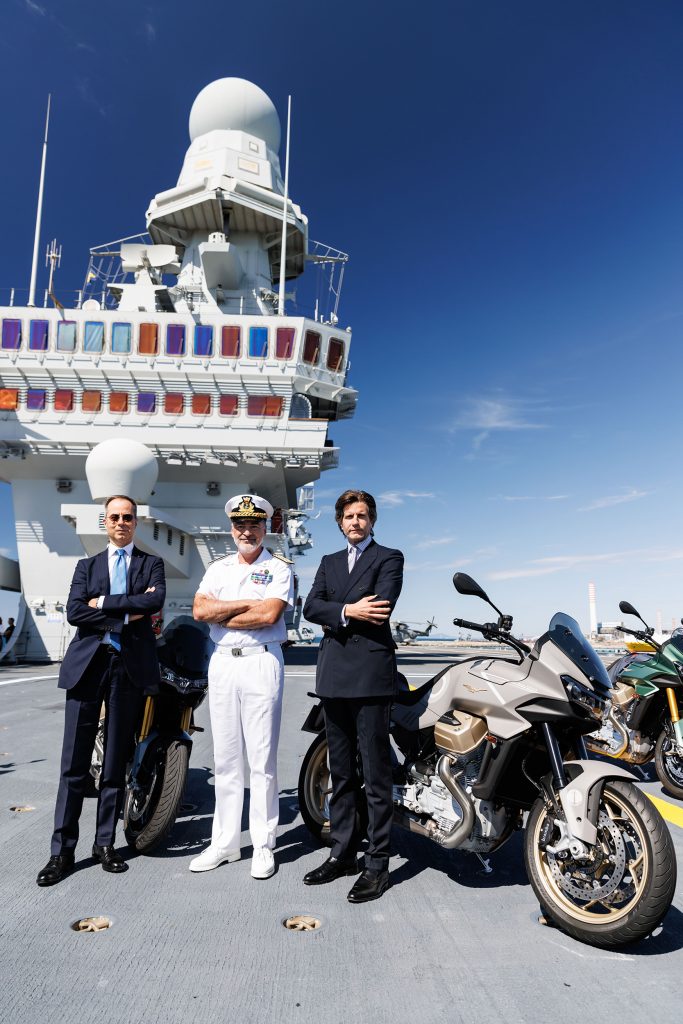 Thanks to Difesa Servizi S.p.A. (a label connected with the Italian Ministry of Defence), the V100 Mandello Aviazione Navale sports the iconic 'Aviazione Navale' mark for the special production of the V100 Mandello Aviazione Navale, with the 1913 units representing the founding year of the Italian Navy proper.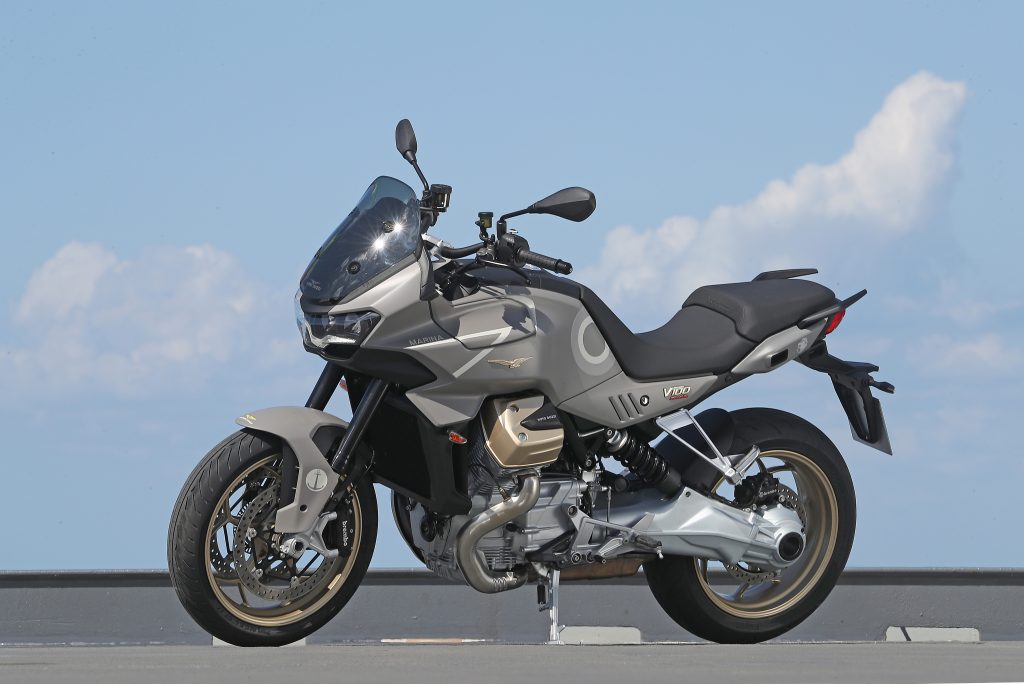 Naturally, the bike is the same beautiful Mandello that we know and love, from the industry-leading adaptive aerodynamics, to the six-axis inertial platform, ABS cornering, semi-active suspensions and quickshifter, with the added bonus of a tyre pressure monitoring system and heated handlegrips.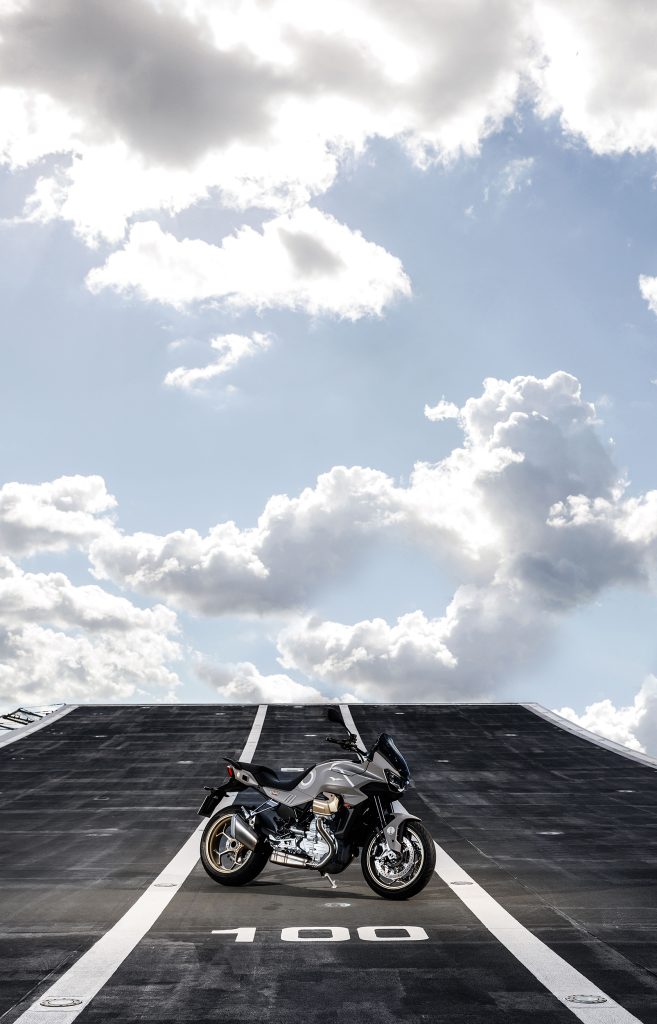 Special for the Aviazione Navale edition is the added perk of a cover (one for each bike), and a commemorative plaque celebrating the Guzzi/Navy connection. 
What do you think?
Comment down below letting us know what you think, and as ever – stay safe on the twisties. 
*Media sourced from the relevant press release*