Paul Mulder, son of missing rider Siemon, says he and his father (pictured above) often went on rides and he was a competent rider, but he fears he may have had an accident.
The search for Siemon is now in its fifth day after he went missing on Monday (19 August 2019).
The 66-year-old Sandgate rider set out for a "joy ride" at 9am on Monday on his blue Triumph Sprint ST registration 769DW.
He said he was heading to Esk and was due back at noon but never returned.
Fears for dad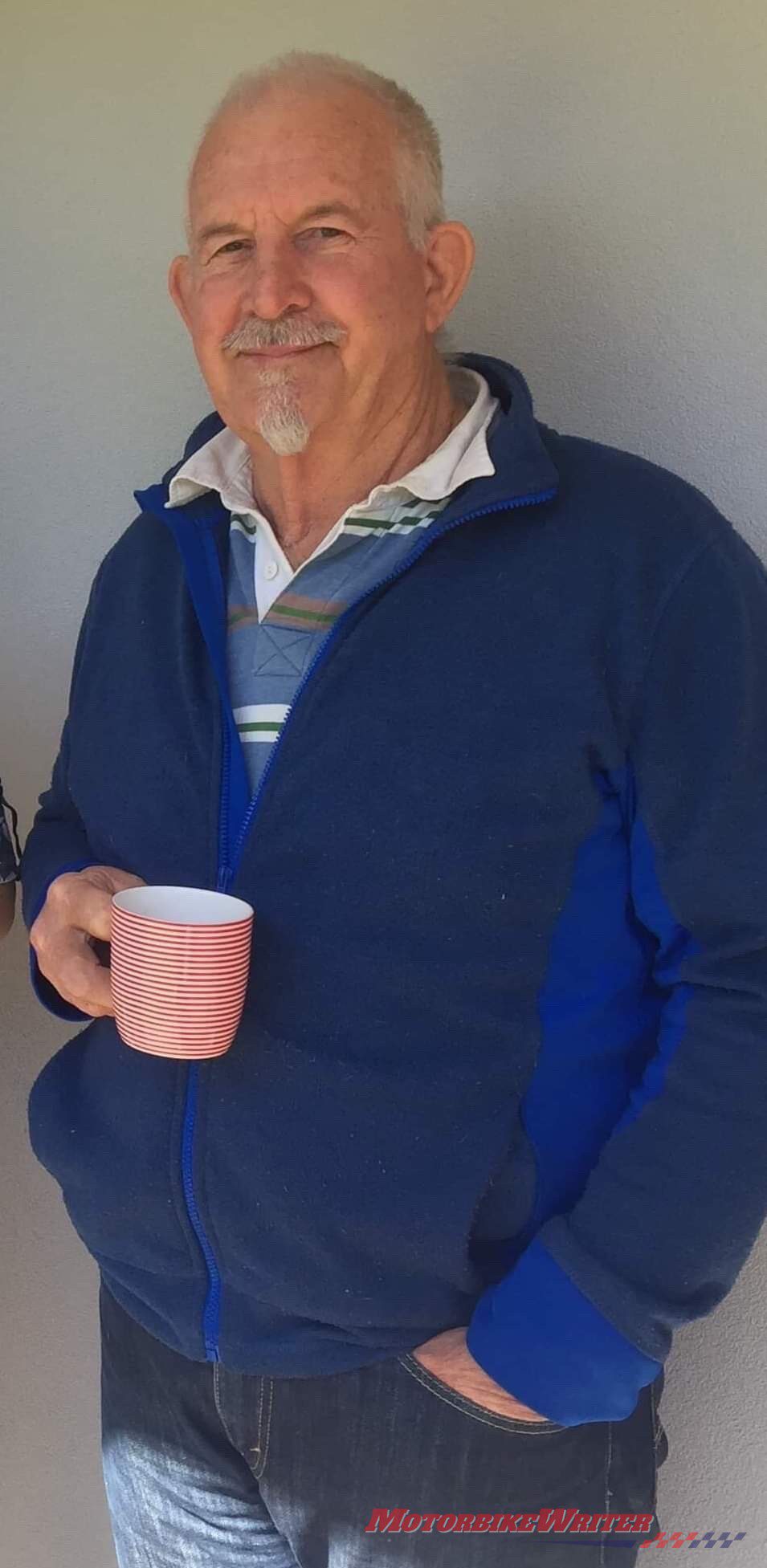 "I often ride with dad," Paul says.
"He's an incredibly competent rider. He's been riding since he was 15 and he knows all the roads in the area and wouldn't to do anything stupid.
"Dad doesn't have any real health issues; nothing to do with that.
"He could have slipped or come around a corner and hit some gravel. There's not much you can do. Some of those corners you are not going to have much luck with no barriers there.
"He could have even stopped at the side of the road to have a pee and slipped. With a full tank of fuel, once it goes you would be hard pressed to stop that bike."
Areas to search
Paul supplied this possible route (photo below) and asked riders to also search the Boonah Beaudesert Road near the Wyaralong Dam.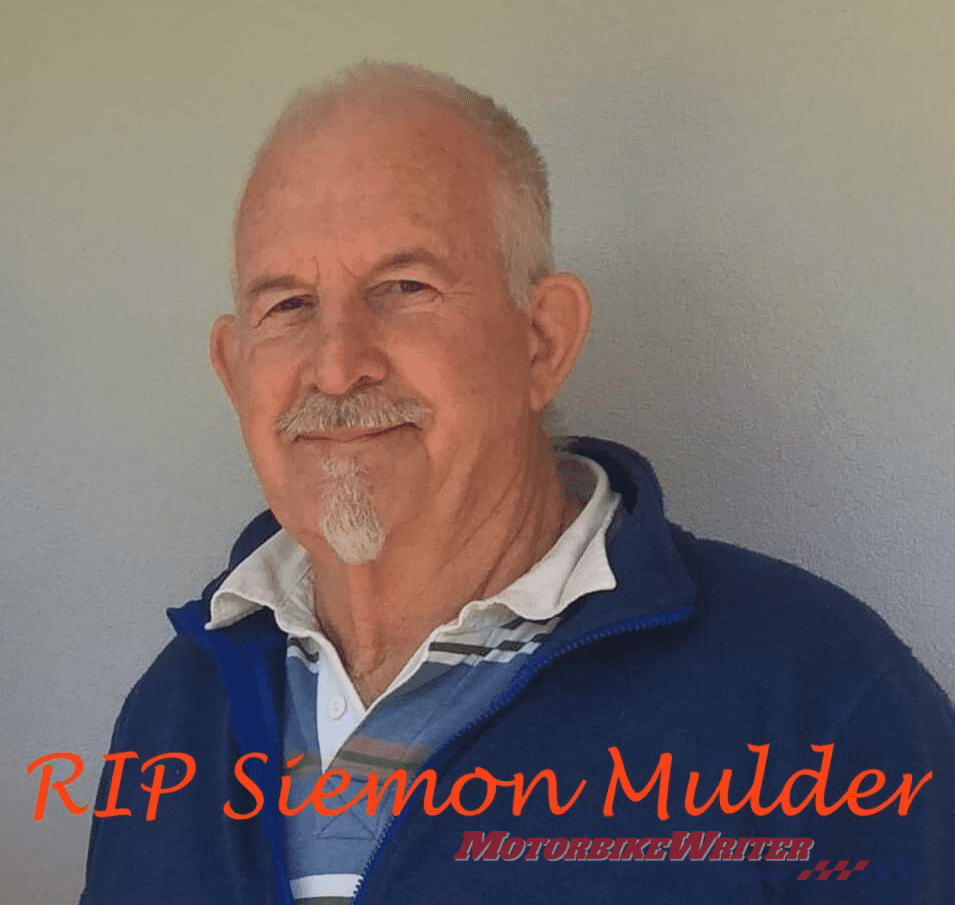 "I'm pretty confident as we have been down that road before," he says.
Although Paul has today been concentrating on the area around Esk after an unconfirmed report of a sighting at the Enigma Cafe.
"What we really need is to find a sighting at a fuel station or someone's dashcam to give Police and us an idea of where to concentrate the search.
"At the moment it's a big area."
Volunteers searching
Today's search also involved volunteer riders, police and SES volunteers.
"We have been on the Esk-Kilcoy Road and flew drones over Somerset Dam, Mt Glorious and Mt Nebo."
Over the past couple of days, they have also had Police helicopter and private helicopter searches paid for through a Gofundme campaign.
"At the moment we're all clutching at straws with what has happened," Paul says.
"We think it's some sort of accident.
"We're not sure why he didn't have his phone on. The big thing is he liked having that freedom on the bike. He might not have turned it off on purpose but just forgot to charge it."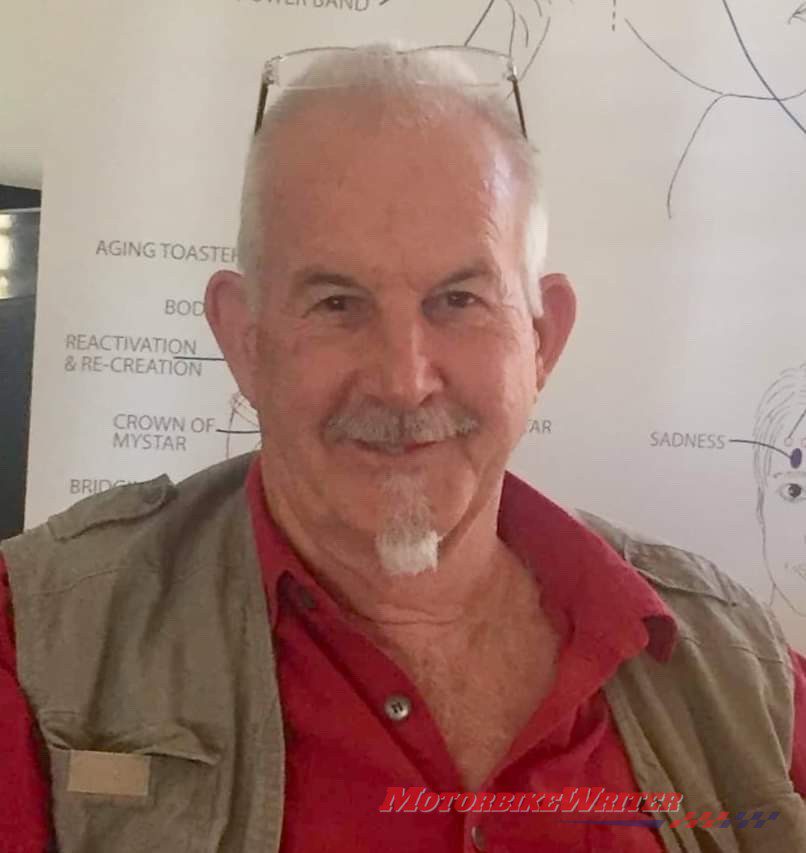 Riders have been asked by the family to scour the region this weekend while they are out and about.
Other areas suggested by readers for the search are forestry areas closer to Brisbane, Wivenhoe Pocket, Samford and Eatons Hill.
Off-road riders have also been urged to become involved in the search in creeks and thick vegetation.
If Siemon has run off the road, riders should be searching for skid marks on the road or verge, broken glass and plastic on the road, bent-back bushes and the glint of shining objects in roadside bushes.
A co-ordinated volunteer search will run tomorrow from the BP at Blacksoil. Click here for more details.
Any clues or sightings should be phoned in to 

Policelink on 131 444.
You can also contact Motorbike Writer on 0400 366620 and we will post on social media to help narrow the search area.
Let's find Siemon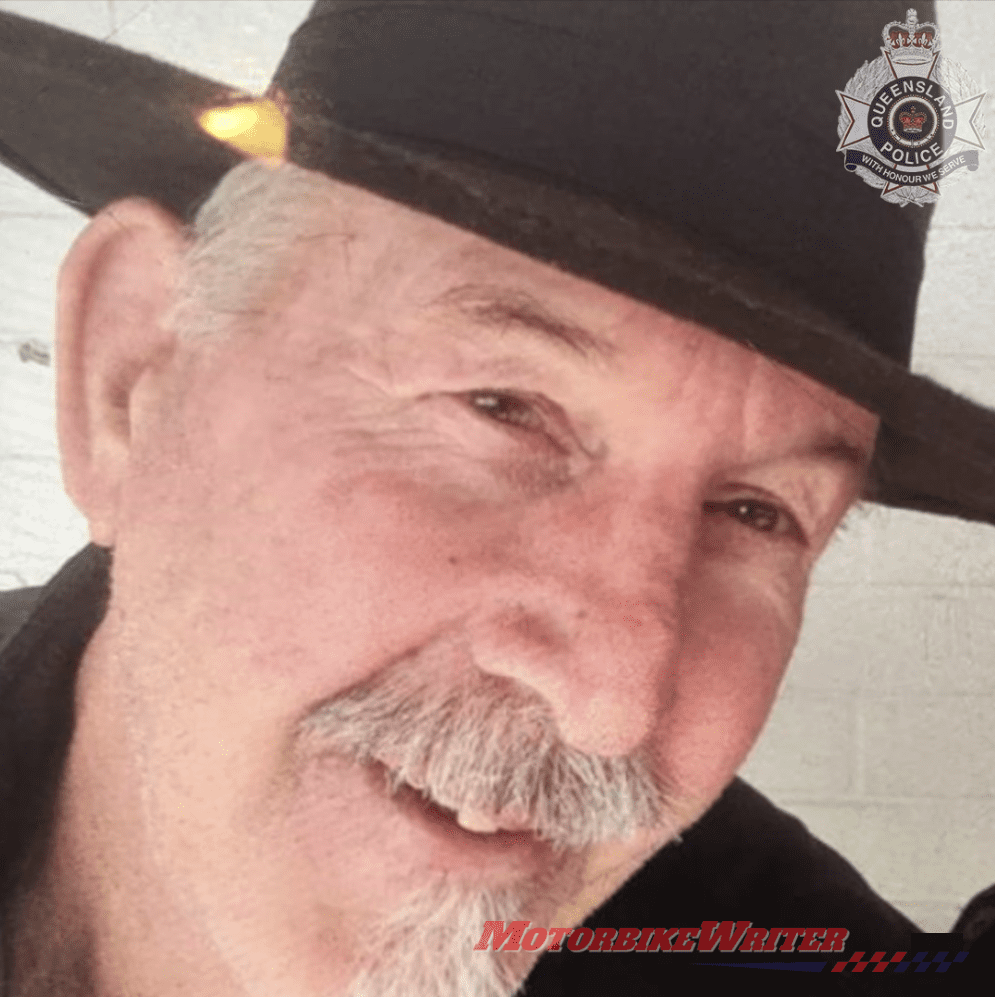 Siemon is about 180cm tall with a slim build, grey short hair and grey facial hair.
He was last seen wearing a black leather jacket, blue jeans and black helmet with a dark tinted visor.
Riders searching for Siemon should also take care if they are riding slowly not to hold up traffic, use their hazard lights and take care of their own safety.
It's a good lesson for all solo riders to tell others where you are going, take your mobile phone, download locator apps or, if in remote areas with no mobile signal, pack an EPIRB, beacon or GPS tracker.