Quick Charging Makes the Strike Look Even Better
Lightning Motorcycles is just about ready to debut its new Strike model. The Strike has electrified the motorcycle industry with claims of long 150 miles worth of battery power, 150 mph top speed, and a low price of $13,000. All that sounds well and good, but if the bike takes a long time to charge it won't be a viable product. Well, according to new info from the company, it charges up pretty quick. 
Lightning Motorcycles released the image below outlining the charge times for each level of charger out there, starting with the Level 1. The first level is any 110-volt plug at your house or really anywhere else you can find one. The Level 2 charger encompasses most of the public chargers across the country. The Level 3 chargers are the DC fast-charging stations that aren't quite as plentiful.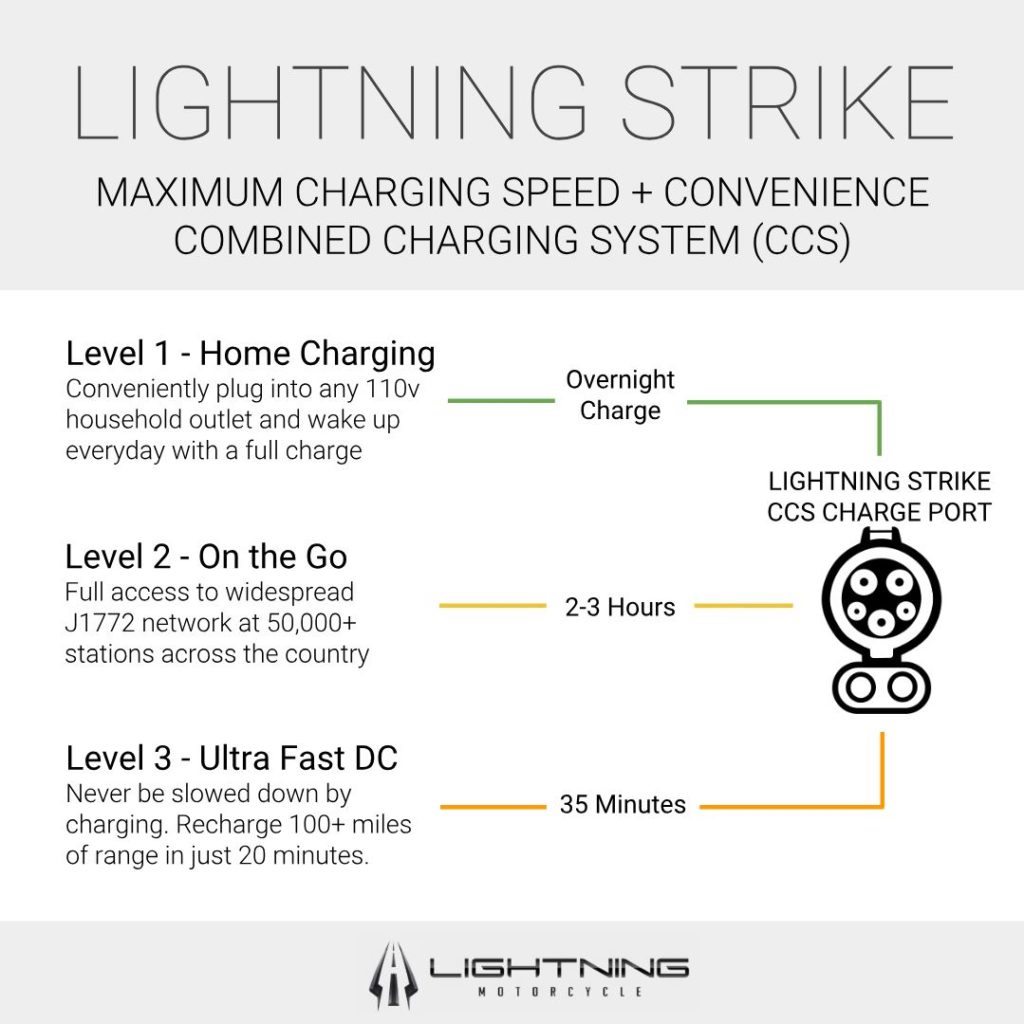 Level 1 will take overnight, Level 2 takes a few hours, and Level 3 takes a quick 35 minutes. You can get a full 100 miles worth of juice in just 20 minutes. That's long enough for you to take a break from riding and grab some lunch. Most riders would need a break after riding about 150 miles. Stopping for 35 minutes or 20 minutes at a Level 3 charger doesn't seem like too much of an inconvenience.
With that said, Level 3 chargers aren't everywhere. If they were, then the bike would make a ton of sense. With Level 2 chargers being the most common type of public charger, I was hoping the bike's recharge time would be a little better. Still, these numbers are some of the best out there right now. I'm pumped to see the Lightning Motorcycles Strike when it officially debuts. It looks like it could be the best electric motorcycle out there for the money at the moment.