"Do a 360!"
Taiwanese scooter manufacturer, Kymco, just introduced a ton of newly updated scooters to the market along with their first adventure scooter: the DT X360.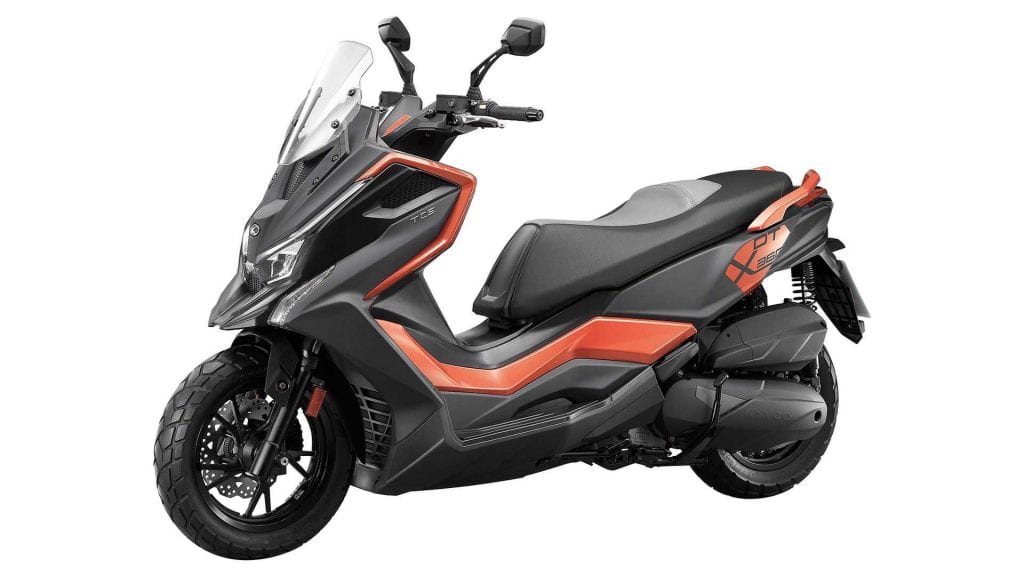 At first glance, – I'm just going to put this out there – it comes nowhere near close to being as cool as the new Honda X-ADV (Seriously, Honda, hook me up over here). I wouldn't particularly call this maxiscooter an "Adventure Scooter", but there sure is some offroad potential with the vehicle.
The most notable 'offroad' features found on this scooter would be the adventure beak and the semi-knobbed tires.
The scooter features a 321cc thumper producing 28.2 ponies and 22 lb-ft of torque, has a seat height of 31.5 inches, LED lighting all around, a mega-sized storage compartment (as most scooters do, but this one, in particular, can hold two full-size helmets with room to spare), keyless ignition and a sizable LED full-color display with USB ports ready at the sides.
Although this isn't an off-roading beast, this will be a great option for riders living in countries with fewer paved roads and lots of dirt pathways. It would be great to see Kymco add a few more features to make it more off-road friendly; perhaps a slightly upgraded suspension to provide riders with some slightly extra clearance (in the photos it looks as though it's about standard scooter height).
Currently, we have no information regarding pricing or official release date for this ADV scoot.