Several motorcycles have electronic suspension that adjusts to the terrain, but Honda has applied for a patent on suspension that works via artificial intelligence to predict and adjust damping.
Their patent application shows a CRF450R trail bike, so it is obviously designed for trail and adventure riding where the terrain can vary substantially.
Some BMW adventure bikes have accelerometers to scan the road surface and electronically adjustable the suspension to suit.
Artificial intelligence
Honda's patent is similar, but it also anticipates what will happen.
For example if the front wheel comes off the ground, it will compensate for the landing.
We are not sure how the artificial intelligence interprets the terrain, but it does include reference to time, so it can predict what is about to happen.
Maybe it softens the suspension to ease your sore back after you've been hitting the trails for several hours!
It uses sensors to measure the fork movement and automatically adjust compression and rebound.
Honda patents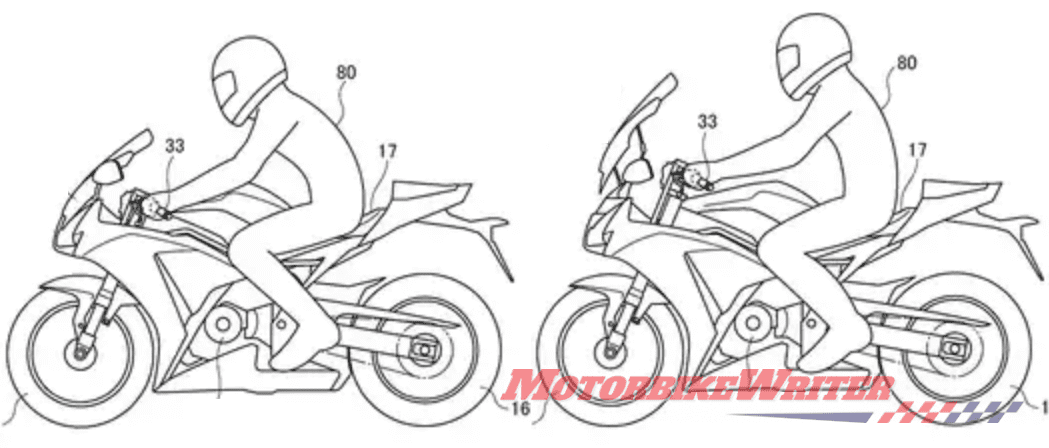 This is one of many patents Honda has lodged in the past year.
While some of the others are fairly wild ideas, this seems much more sensible and should come to market in the future.
This new patent join the following from Honda over the past year: