HealTech Electronics has just launched the new HealTech AR Assistant. The advanced rider assistant utilizes modern performance technology paired with safety features making a complete rider-aid package. This cool piece of tech is useful for both road and racetrack. 
HealTech has grown to become a household name in the motorcycle industry. They started out of Hungary in 2003, developing a piece of technology (the SpeedoHealer) that corrects motorcycle speedometers as they are notoriously inaccurate especially when modifications take place. Fast forward, they have developed a huge array of products from plug-and-play quick-shifters to gear indicators.  
The AR Assistant packs anti-wheelie and traction control into the compact module weighing in at 1.55 ounces. Fully customizable launch control – to prevent those unwanted wheelies during launches. In addition, the ARA has a Pit limiter to be used at the track when entering the pit lane or to set a maximum speed for new riders. It also includes a switch that can be programmed using the HealTech phone app to perform either; PIT mode (speed limiter), AW-TC off, or AW-TC rain mode.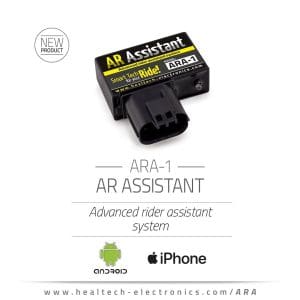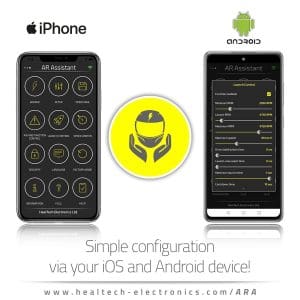 The ARA is compatible with all vehicles having one or more cylinders and Transistor Controlled Ignition (TCI). It is NOT compatible with old models having Capacitor Discharge Ignition (CDI). Non-ABS models require the ARA disc and sensor kit. It also together with all other HealTech products. For exact compatibility, you can check the HealTech website.
Per the HealTech website the prices are as follows:
ARA kit for bikes with ABS › $374.99
ARA kit for bikes without ABS › $408.99
Like a lot of HealTech's products, the ARA also comes with a 2-year replacement warranty. Their team is also at your disposal in the case of troubleshooting problems, which is an amazing reassurance to all customers.