So, you've decided to dive into the world of PEVs and want to know more about ebikes? They're a great solution for anyone looking for a new ride, hobby or exercise—already proving themselves an excellent option for the environmentally-conscious. In fact, a 2019 study indicates that ebikes consume 40 times less energy than combustion-driven cars driven the same distance.
Continue reading as we discuss all of the different types of ebikes available, alongside their key features, benefits and differences. Let's begin with one of our favourite designs: folding frame ebikes.
Folding Frame eBikes
Possibly the most convenient choice for commuters or inner-city riders. Folding frame ebike models are especially useful for those also using public transport, such as a train or bus, during their journey. The key selling point of these designs is the highly compact frame, which riders can quickly pack away for easy storage or transportation.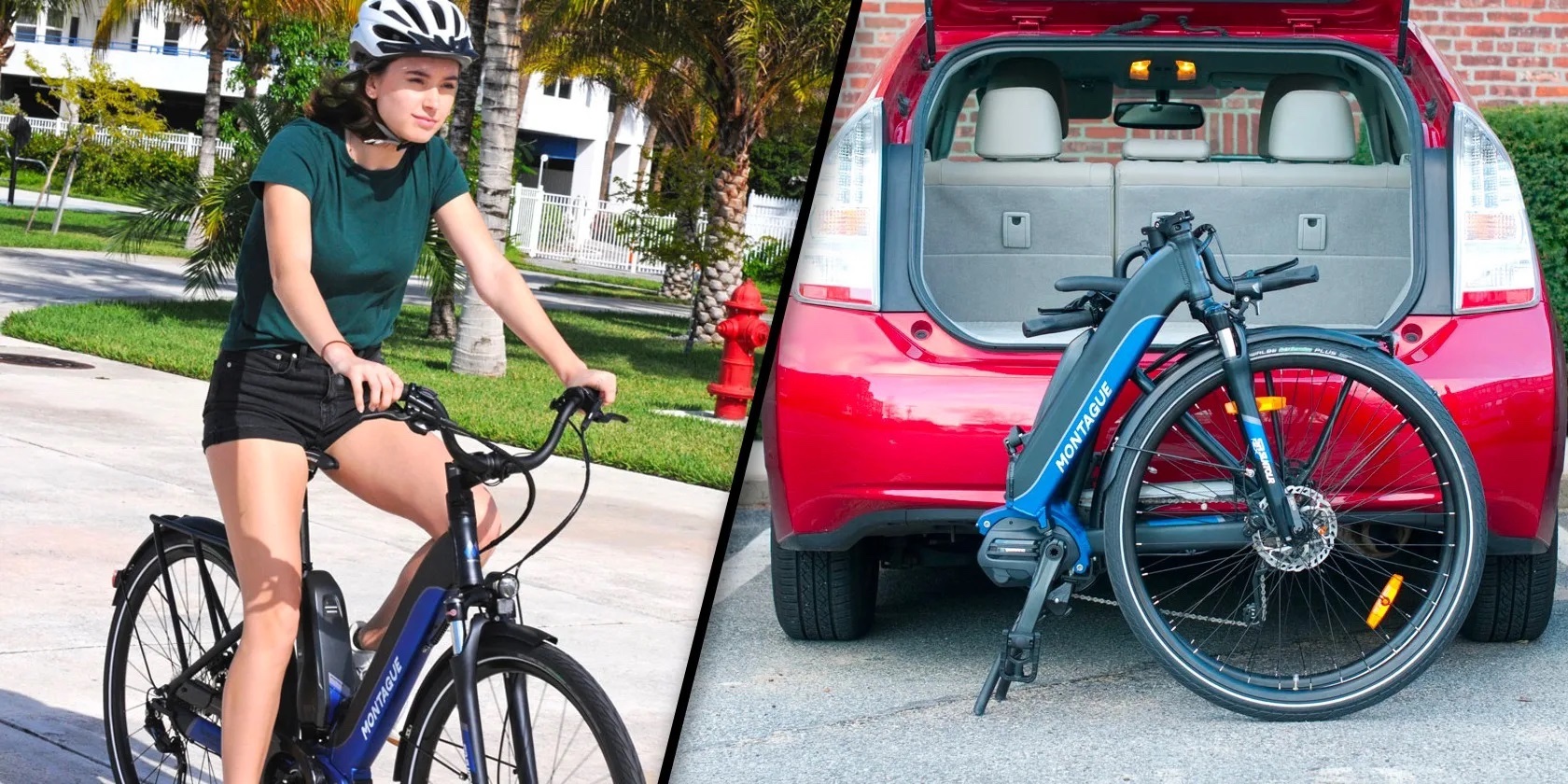 Most folding models prove uncomfortable for long rides, although lots of different designs exist, offering both fun and functionality. There are plenty of models to choose from, including mid-spec Brompton bikes to high-end GoCycle models—plus the Montague M-E1, a full-frame folding model.
Commuting & City/Road eBikes
The most common type of ebike, commuting ebikes (or electric city/road bikes) often incorporate a more traditional design. City or road ebikes are designed for urban environments and have quickly become a top pick for many inner-city commuters and casual riders alike. City ebikes are highly accessible and don't require any special equipment or practice, simply hop on and away you go!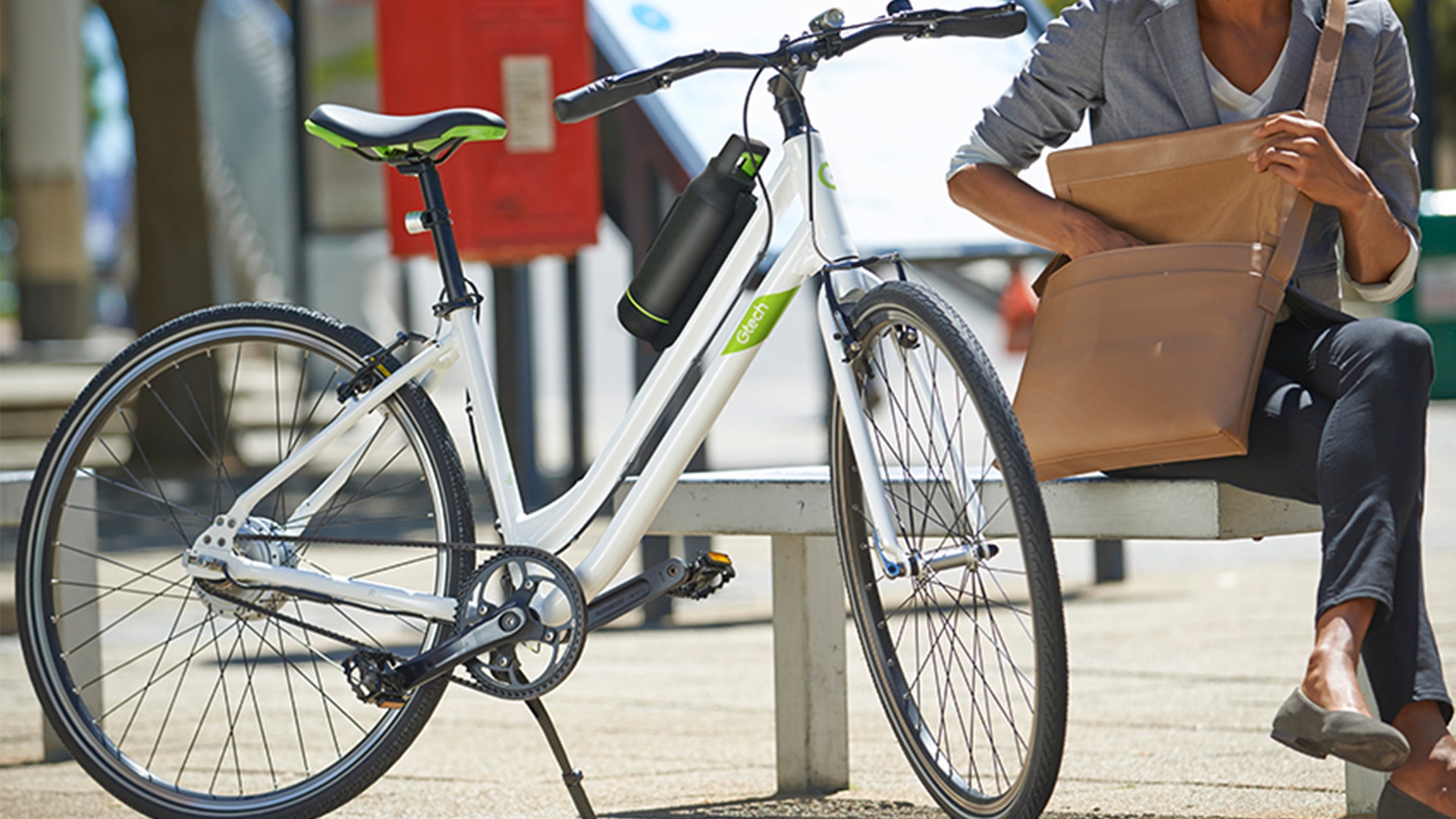 A huge number of different designs and models exist in this category, suited to all manner of budgets and needs. As these ebikes are designed to operate in cities and urban environments, please choose a safe design with adequate front and rear lighting.
Electric Hybrid Bikes
The next step up from a city or commuting design, a hybrid ebike is a mix between an electric road and a mountain bike. They take the best of both worlds, creating a reliable all-rounder perfect for virtually any urban rider.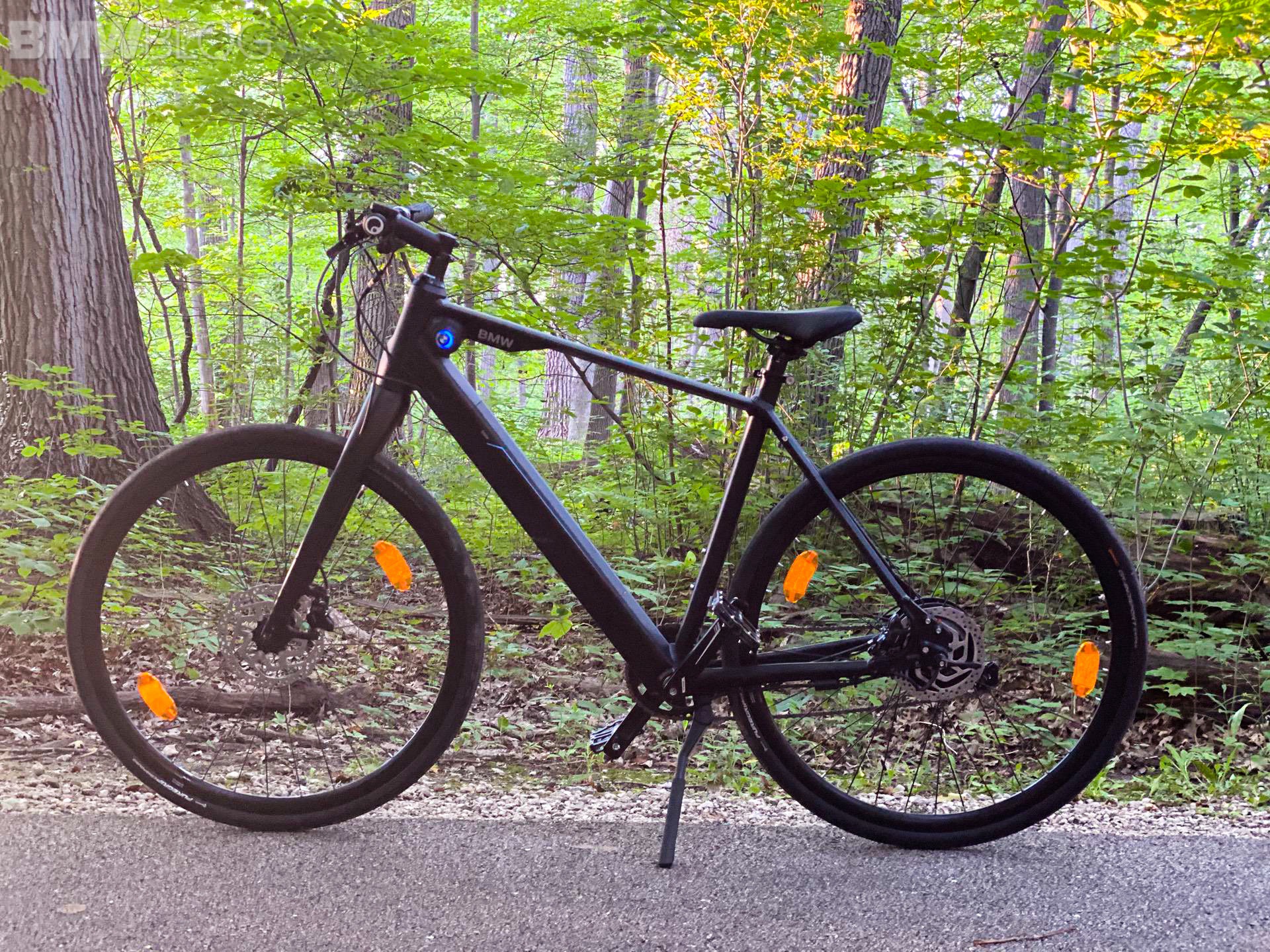 Hybrid ebikes have become increasingly popular with commuters in recent years, especially as their off-road functionality allows for shortcuts via more varied routes that other bikes would struggle with. These designs are tough and resilient, offering a comfortable ride with little maintenance required.
Depending on your budget, we would recommend a hybrid ebike over a commuting design, as they prove much more versatile. Haibike stocks a range of great hybrid options, which they call "trekking" bikes.
Off-Road eBikes
These off-road designs grant riders unparalleled off-road functionality and can tackle almost any terrain thrown at them. Off-road ebikes typically boast a much higher build quality, alongside improved waterproofing and resistance to the elements. There are currently two main off-road ebike design styles dominating the market, discussed in detail below: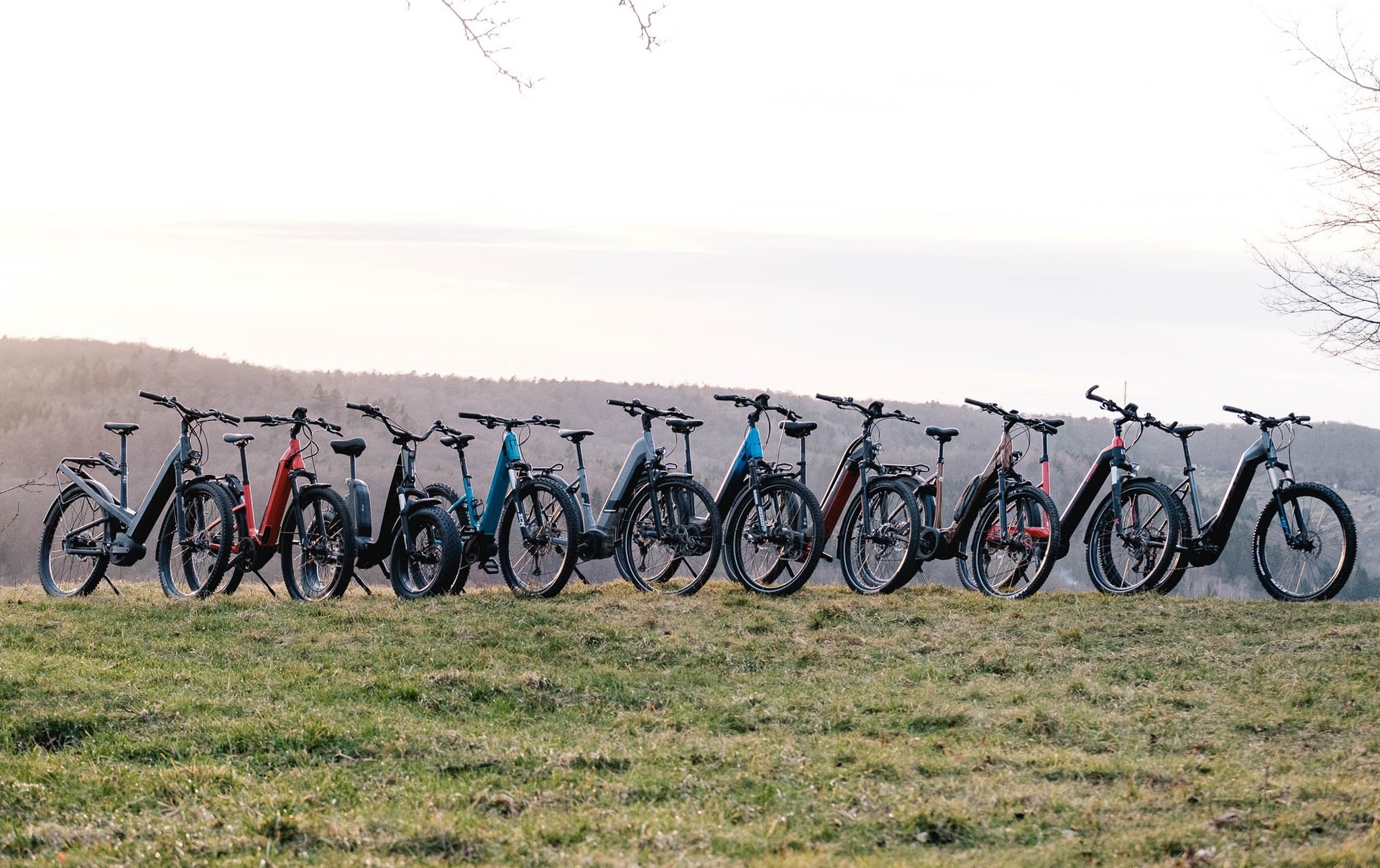 Electric Mountain Bike (E-MTB)
Typically, eMTB models demonstrate some of the best build quality in the industry. They give a big boost to anyone who loves the outdoors, enjoys trail riding, or just wants to push themselves to the max. Many of these models prove both powerful and silent, thanks to their high-quality Bosch/Brose mid-drive motors.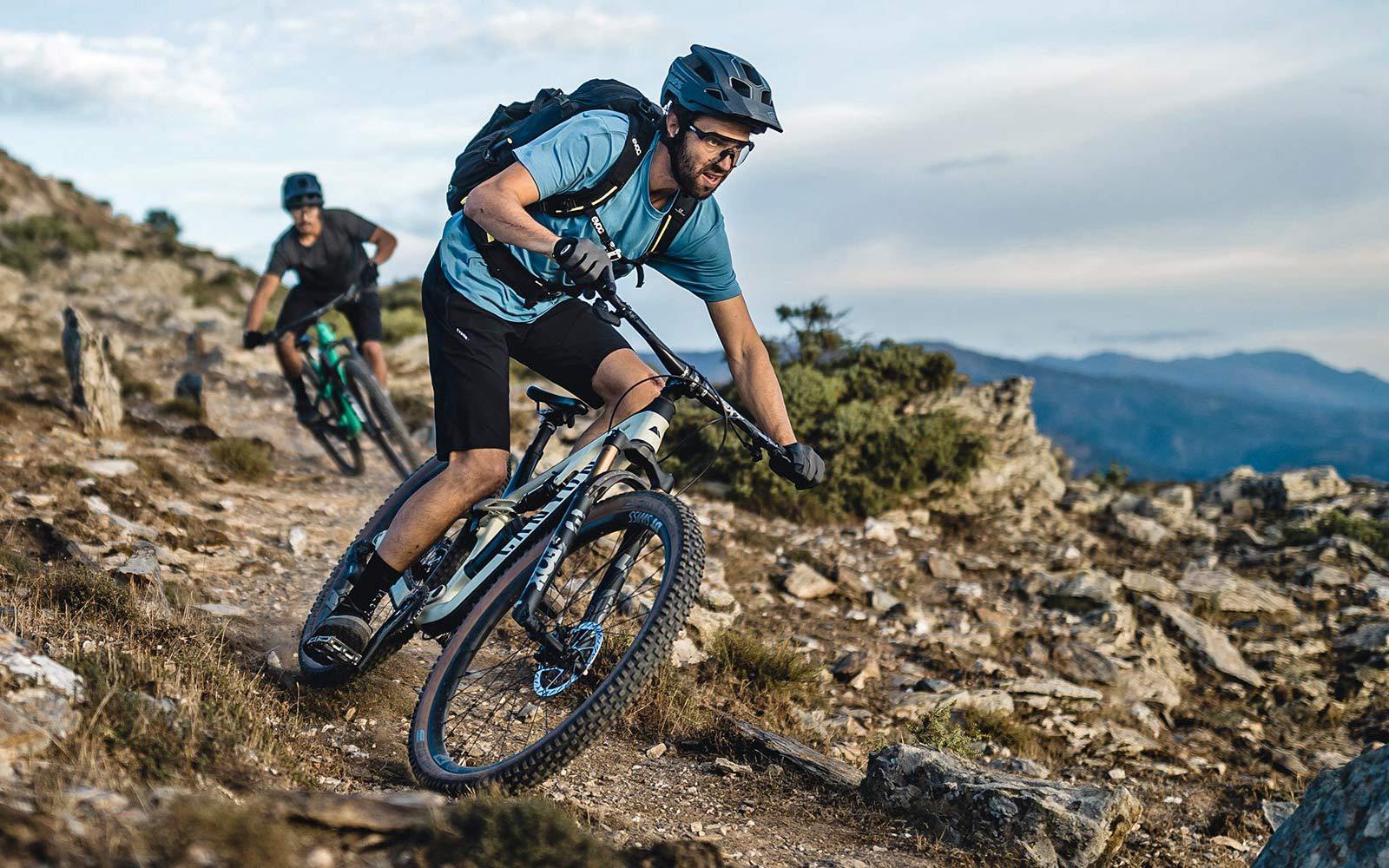 eMTBs possess unbeatable power, precision and control when battling mountain trails. If you love mountain biking but need a little extra energy towards the home stretch, an e-MTB is for you. Discover the differences between an ebike vs a regular mountain bike here. For all other forms of off-road riding, we recommend opting for a fat-tire model:
Electric Fat-Tire Bike
No more snow days; fat tire ebikes claim great grip and control on a variety of otherwise unrideable terrains! Their large air capacity also increases shock absorption, resulting in a much smoother ride in most circumstances. However, it's worth noting that fat tire ebikes best suit intermediate riders, as they prove a little harder to control than other ebike designs.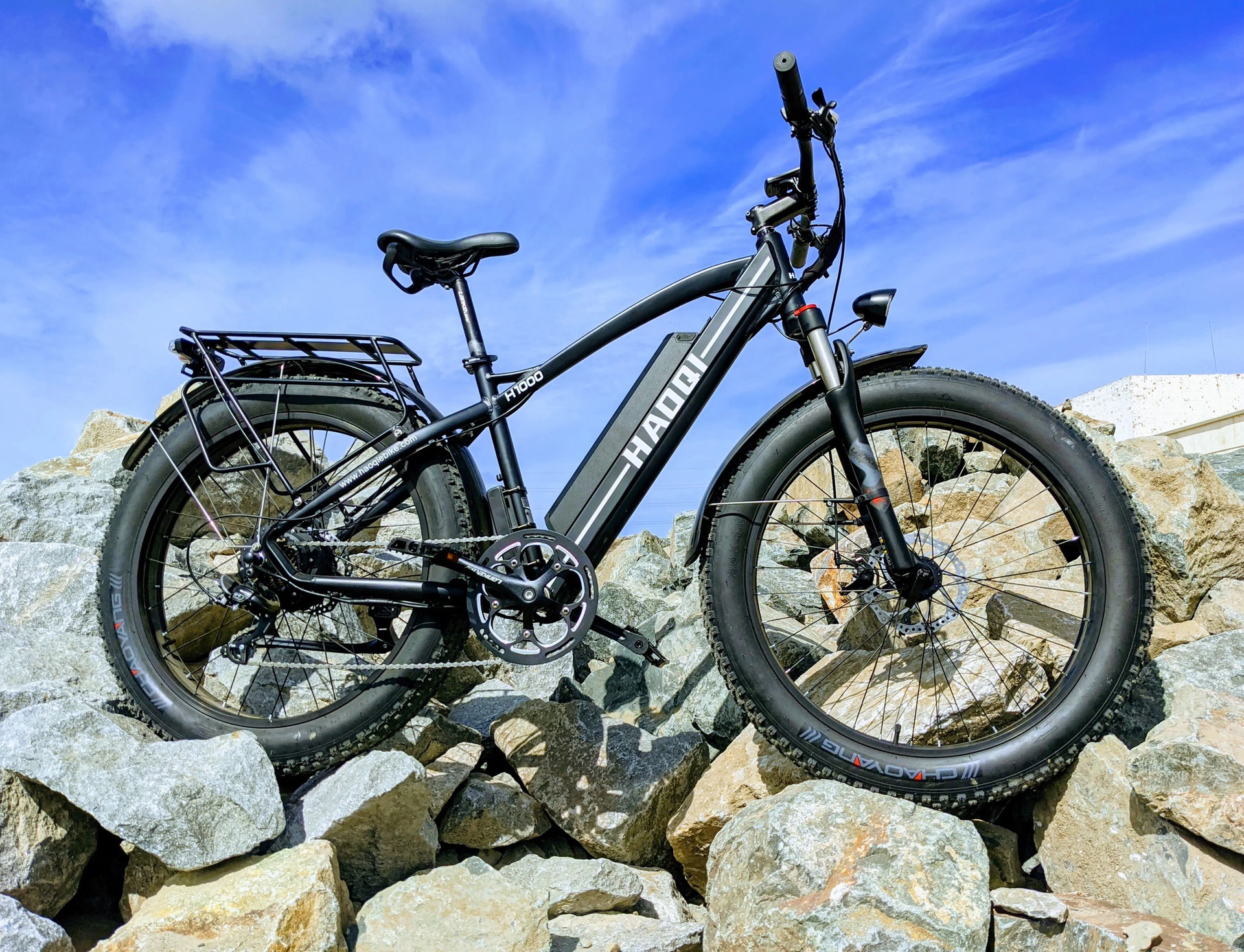 Modern manufacturers understand the demanding nature of off-road riding, often taking measures to protect sensitive components, such as additional waterproofing and puncture protection. Perfect for off-road trails and roadside riding alike, fat-tire ebikes offer unmatched versatility, functionality, and strength.
Often utilised by hunters, game wardens and park rangers, these models are very quiet yet highly capable designs—alongside looking seriously cool! Despite this, we recommend avoiding challenging mountain trails with a fat-tire ebike (that's what e-MTB models are made for).
Electric BMX
Due to lower demand, prebuilt eBMX models usually prove harder to come by and are limited in availability. BMX-style eBikes are commonly built during DIY projects, as they can be built with almost every type of frame. Find out everything about eBike maintenance at home, or continue reading for more information.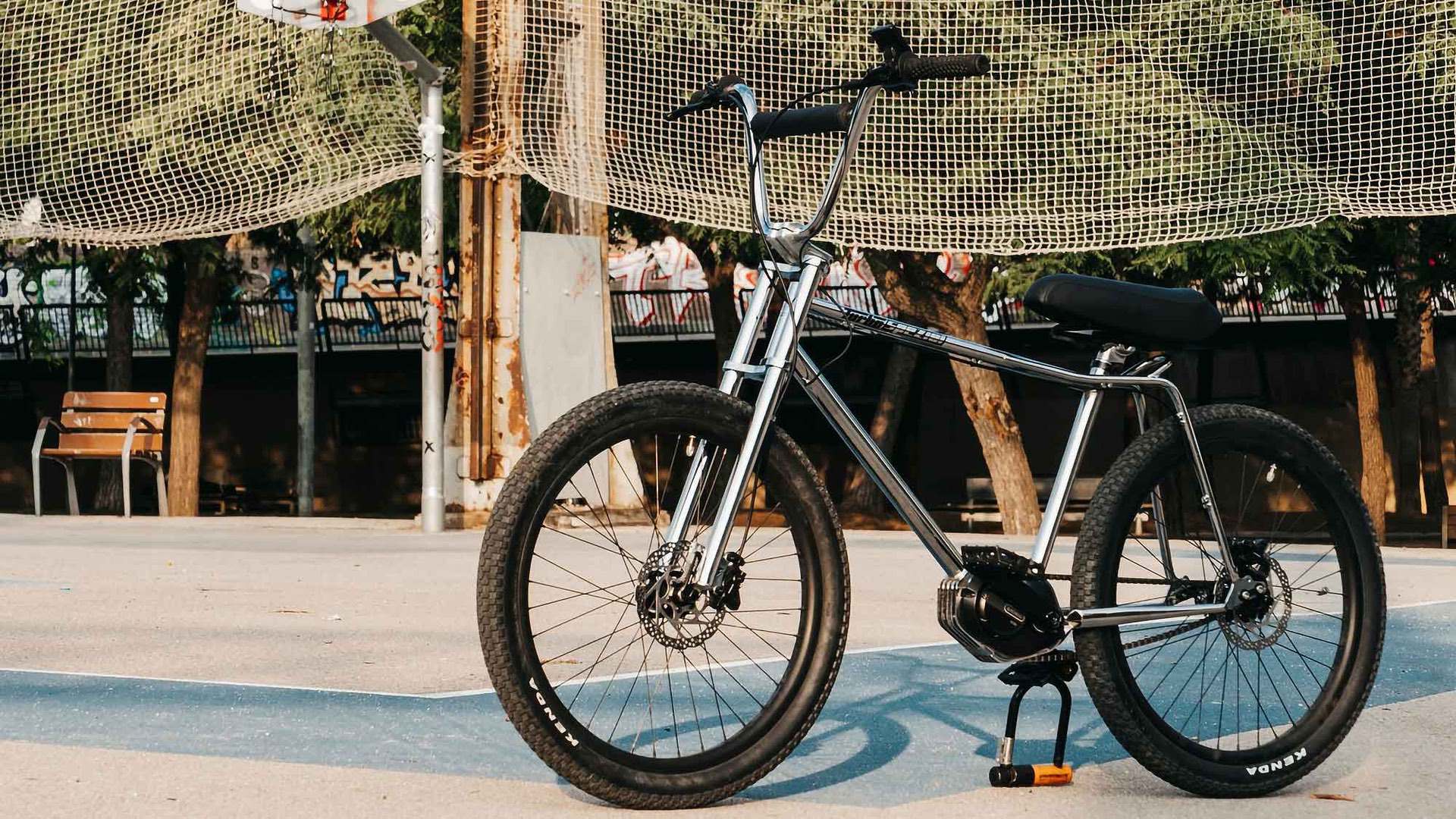 At the time of writing, the EINS electric BMX is one of the best options on the market for this category. It's a mid-drive model in near-enough the exact same style and design as a regular BMX. However, Zooz Bikes also feature a range of other electric BMX bike models to choose from, more suited to a variety of budgets.
Whilst other ebike models offer better value for money, an electric BMX makes a great choice for any classic rider. There's just something so stylish and nostalgic about these original designs!
Electric Cargo Bikes
In recent years, electric cargo bikes have proven themselves as one of the latest and greatest utility designs. These ebikes are made to carry much more than just a rider, storing cargo with either a front or rear basket. They boast a much higher maximum weight limit and prove perfect for any inner-city worker or urban delivery driver.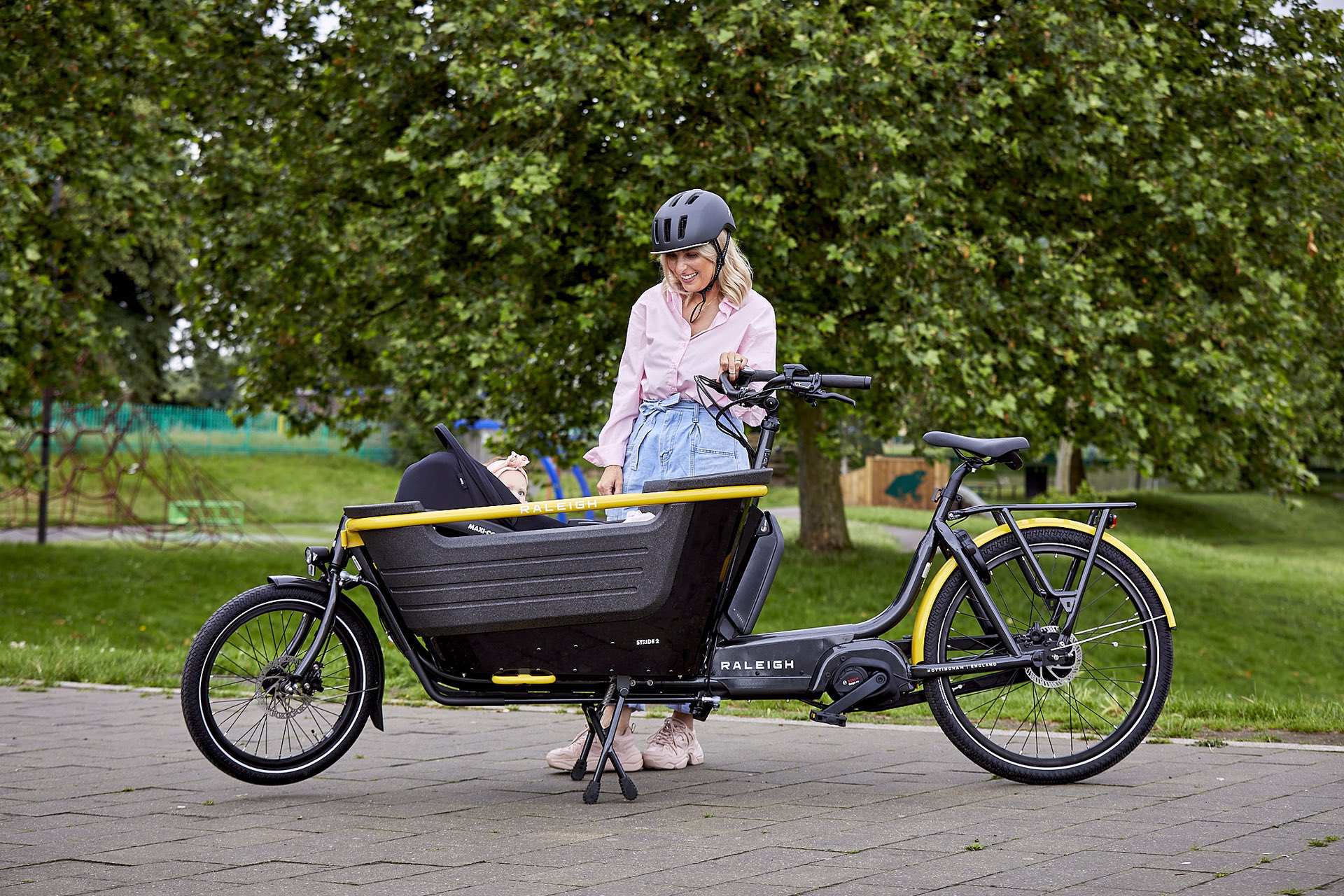 They're more expensive than other options, yet offer a much more stable and versatile ride. Depending on your needs, an electric cargo bike is easily capable of replacing your car. We've even seen parents ride with their kids in the basket, although we insist that this is done safely.
However, if you're strapped for cash, riders can always go for a more cost-effective after-market bike trailer instead. Speaking of saving money, read on and discover all about budget ebike models:
Budget eBikes
Although not technically a specific design, a budget ebike is generally a very small, throttle-only model under ~$500. We don't usually recommend such cheap ebikes, unless you're on a strict budget or just messing around. The average performance is significantly below the industry average—you get what you pay for.
Examples of a budget ebike might include the 'Swagcycle Envy' (quite an ironic name, as very few riders will indeed envy your ride). Whilst you might find even cheaper options from unknown brands, we recommend avoiding these.
Instead, choose an established ebike brand with a good track record. We also recommend looking out for any listing which includes after-purchase care, such as a warranty. Always remember, the price of an ebike usually indicates the performance offered!
The Different Ways eBikes Operate
Mid-Drive & Hub-Drive
There are two main types of motor used in eBike designs, mid-drive (or crank motor) and hub-drive. As you may have guessed, a hub-drive motor is usually located within the hub of the front wheel. Designs utilising these motors are usually more cost-effective and maintain an impressive average power.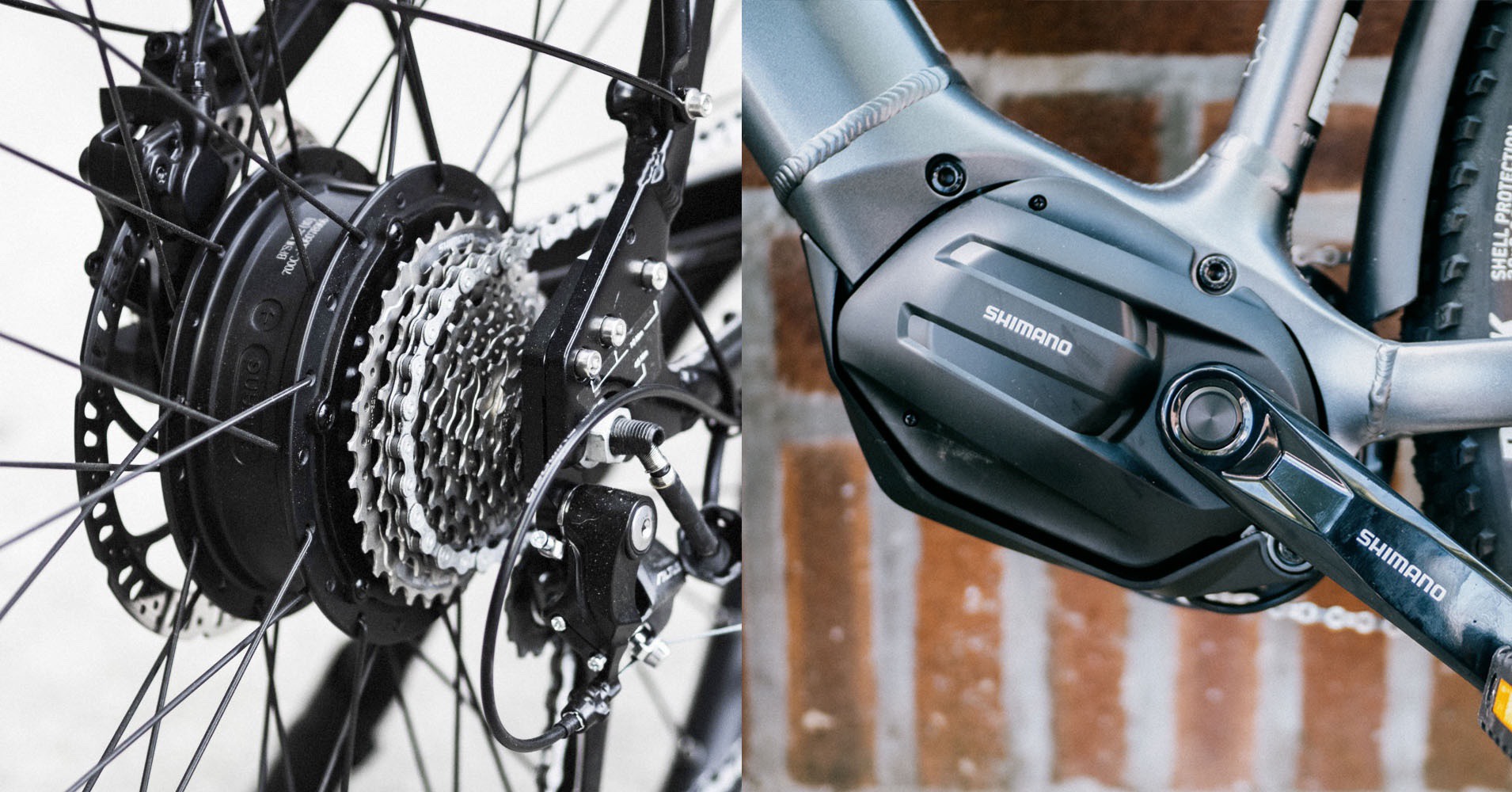 On the other hand, a mid-drive motor is located in the middle of an eBike, where the pedals are. These designs are typically better balanced and operate more efficiently. As mid-drive models require riders to continually pedal whilst supplying power, they make great choices for those choosing to cycle for fitness.
That was a brief explanation of these two types—uncover all the differences between mid-drive vs hub-drive motors here.
Pedal-Assist Models
Almost every model with a mid-drive motor will utilise some form of pedal assistance—a riding mode which utilises motor power to help make pedalling easier. This keeps the rider active and feels a lot more like riding a real bike. Pedal assist models often claim longer mileage and a faster top speed, thanks to human assistance.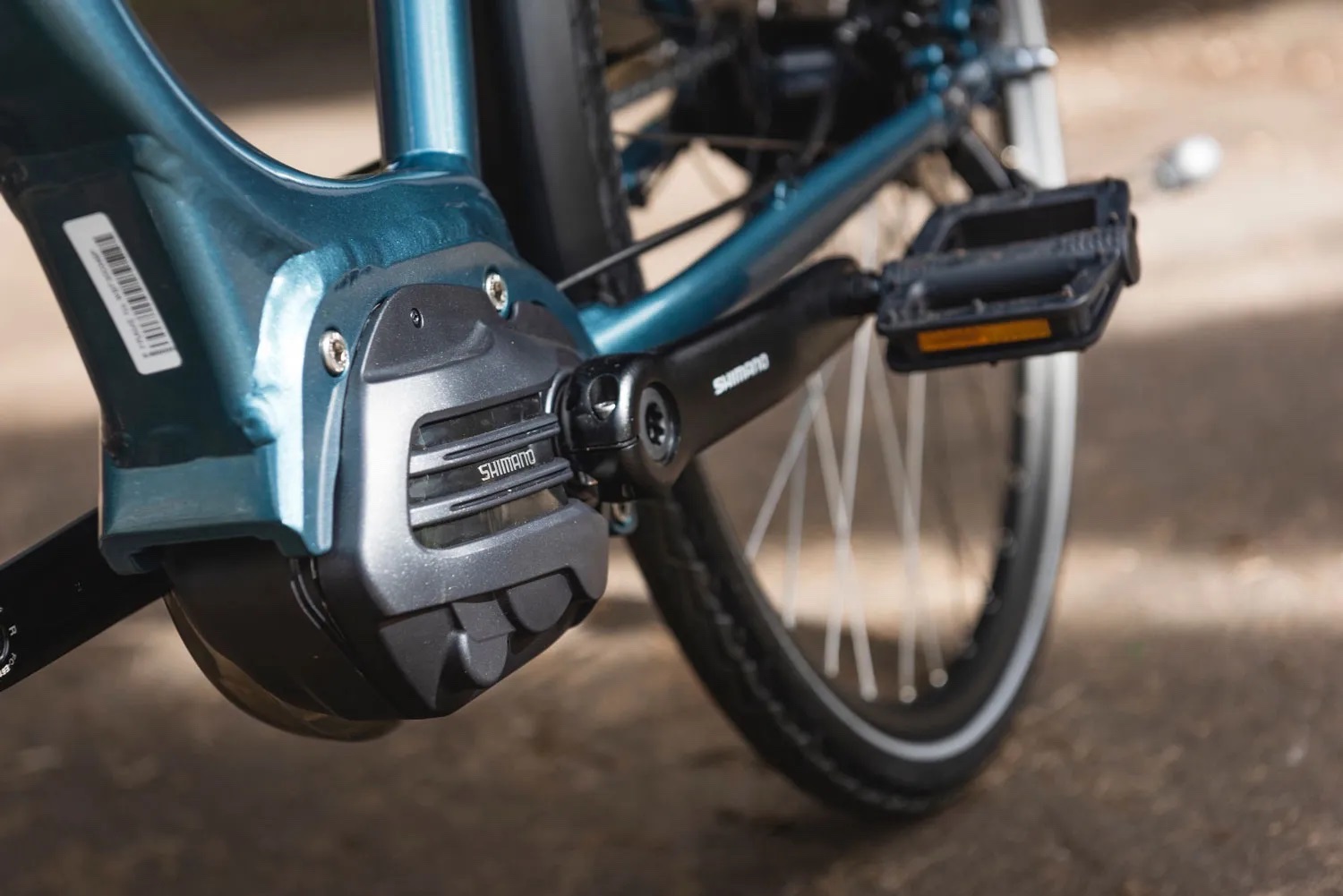 In Europe and North America, ebikes fall into 3 classes, each with its own rules and regulations. Find out about these eBike classifications in our guide to PEV law in the US.
Final Thoughts on Different eBike Types
Thanks for reading our collection of all the different types of eBikes currently available to the public. We hope to see this list steadily expand in the future, as new and exciting innovations are made in the industry. Still trying to decide on a new eBike? Browse our entire PEV store here, featuring a selection of models carefully chosen by our experts!
Got a question or believe we've missed something? Leave us a comment or contact us, we'd love to hear from you.