Ducati looks set for a continued model assault as its sales hit a record for the seventh consecutive year in 2016 and revenue was up 4.1%.
In 2017, the Italian brand introduces seven new models: 1299 Superleggera, SuperSport, Multistrada 950, Monster 797 and 1200, and Ducati Scrambler Café Racer and Desert Sled.
How many more can we expect in 2018 if this success continues!
CEO Claudio Domenicali attributes the brand's sales and revenue growth to their "continuous evolution of our range".
Ducati revolutions
It's been more like a series of revolutions rather than an evolution.
Ducati was a superbike company until 1993 when it introduced the naked Monster which quickly became their top seller. By 2005, Monster accounted for more than half of Ducati's global sales.
In 2003, the adventure-oriented Multistrada was launched and replaced Monster as the top seller.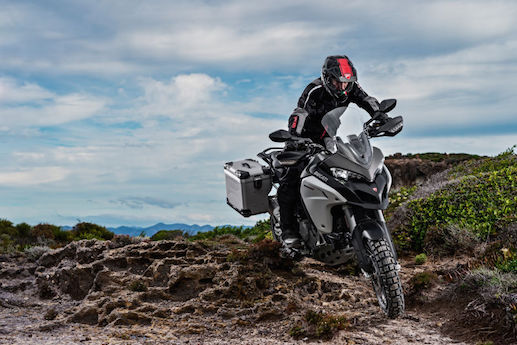 The revolutions continue with the 2015 introduction of there Scrambler which quickly surpassed Multistrada in sales and now numbers eight models.
Ducati sold 55,451 bikes last year, 642 more than in 2015 and increased revenue by 4.1% from €702 million to €731 million.
Most Ducatis are sold in the US (8787), while around the world sales grew as much as 38% in Spain, 20% in Italy and 8% in Germany.
However, Australian sales were marginally down 8.2% or 181 to 2013. However, it should be noted it was after healthy sales growth in 2014/15 of 12.2% and 10.4%.
Revenue optimism
Claudio says the worldwide sales and revenue growth "allows us to look to the future with optimism, knowing that we are heading in the right direction".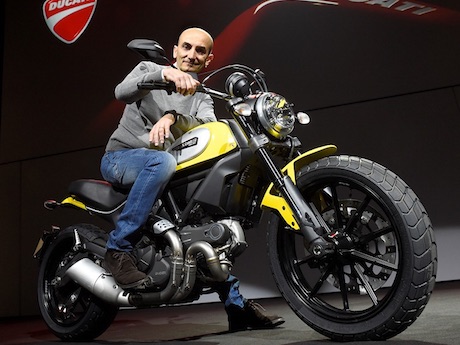 That direction seems to be further away from sports bikes and into new niches.
Ducati CFO André Stoffels confirms this.
"The company is continuing to invest in new technologies and in new products," he says.