Got a hard case of the Hump Day blues? The Grind Hard Plumbing Company has got your back with a weird and wacky chopper build that they've started. 
The starter ingredients? 
A pair of 46″ Micky Thompson Mudding tires and a KTM 1190 Adventure bike engine. 
… Yup, this is definitely going to be one for the books. 
The engine was previously chucked in a number of four-wheeled builds, but this appears to be the first time the engine has been returned to a two-wheeled representative… that is if the project doesn't drive Ethan mad in the process. 
"Picture that engine….but here," squats Ethan, rump to the road, arms thrust in front of him like a punishment squat as he reaches for an imaginary ape-hanger, blind to the straightaway visuals.
But he'll sort that conundrum out later.
"Big ol' handlebars….RAWR, RAWR… this will be the big, long-term, complicated winter project.  Look forward to many episodes of me getting frustrated and solving very complex steering issues."

– Ethan, Hard Grind Plumbing Company (Youtube)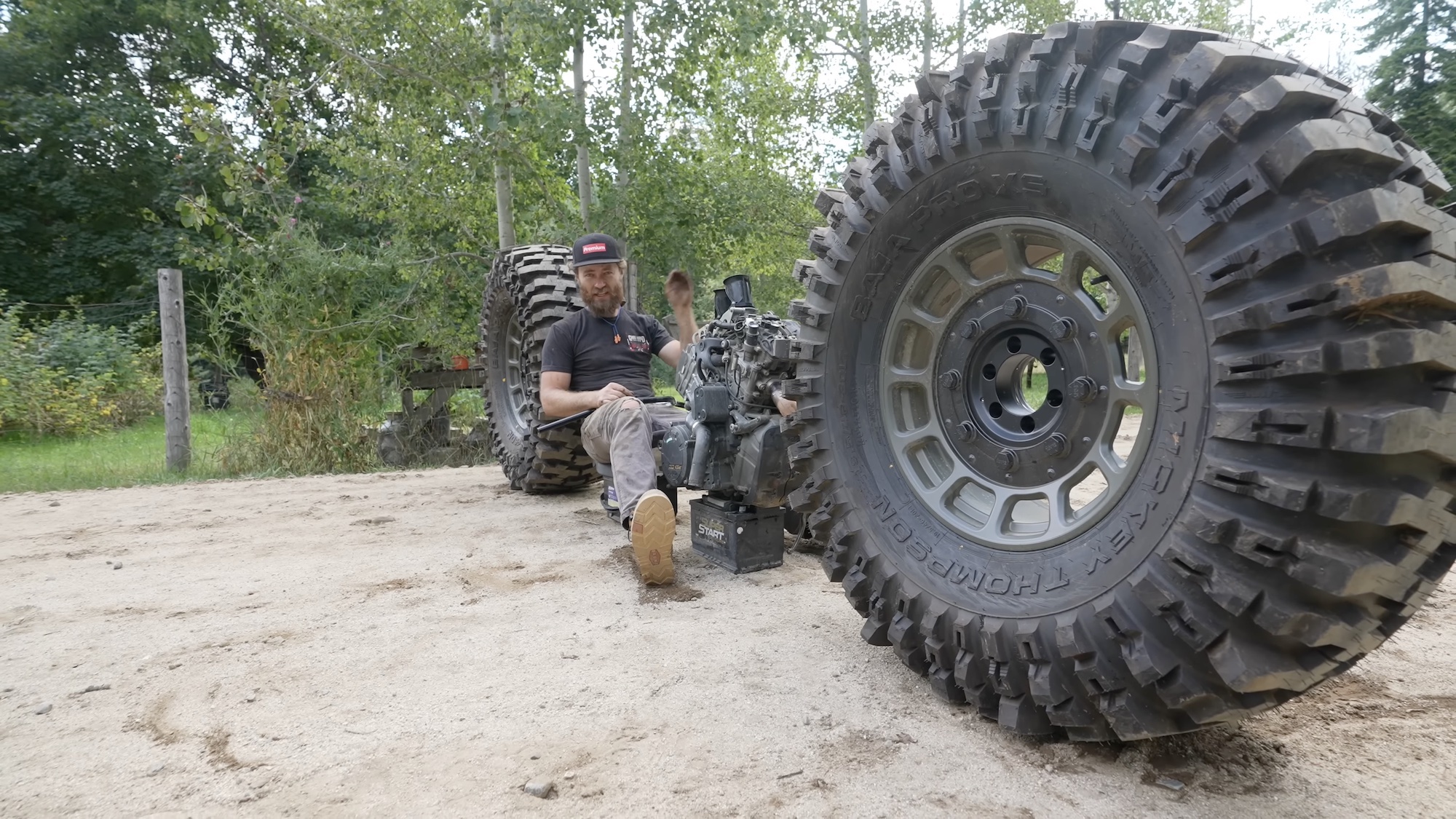 The Grind Hard Plumbing Company is comprised of "a couple of friends who build crazy cars and contraptions out of a small garage in the woods of North Idaho" (via Grind Hard Plumbing Co.). With Ethan and his mates now knee-deep in their new chopper build, we can't wait to see what they plan for the coming seasons. 
"It's going to be deeply frightening anyways, but that's the point," Ethan adds good-naturedly.
"It's going to be deeply frightening, but that's kind of the point," quips his friend behind the camera.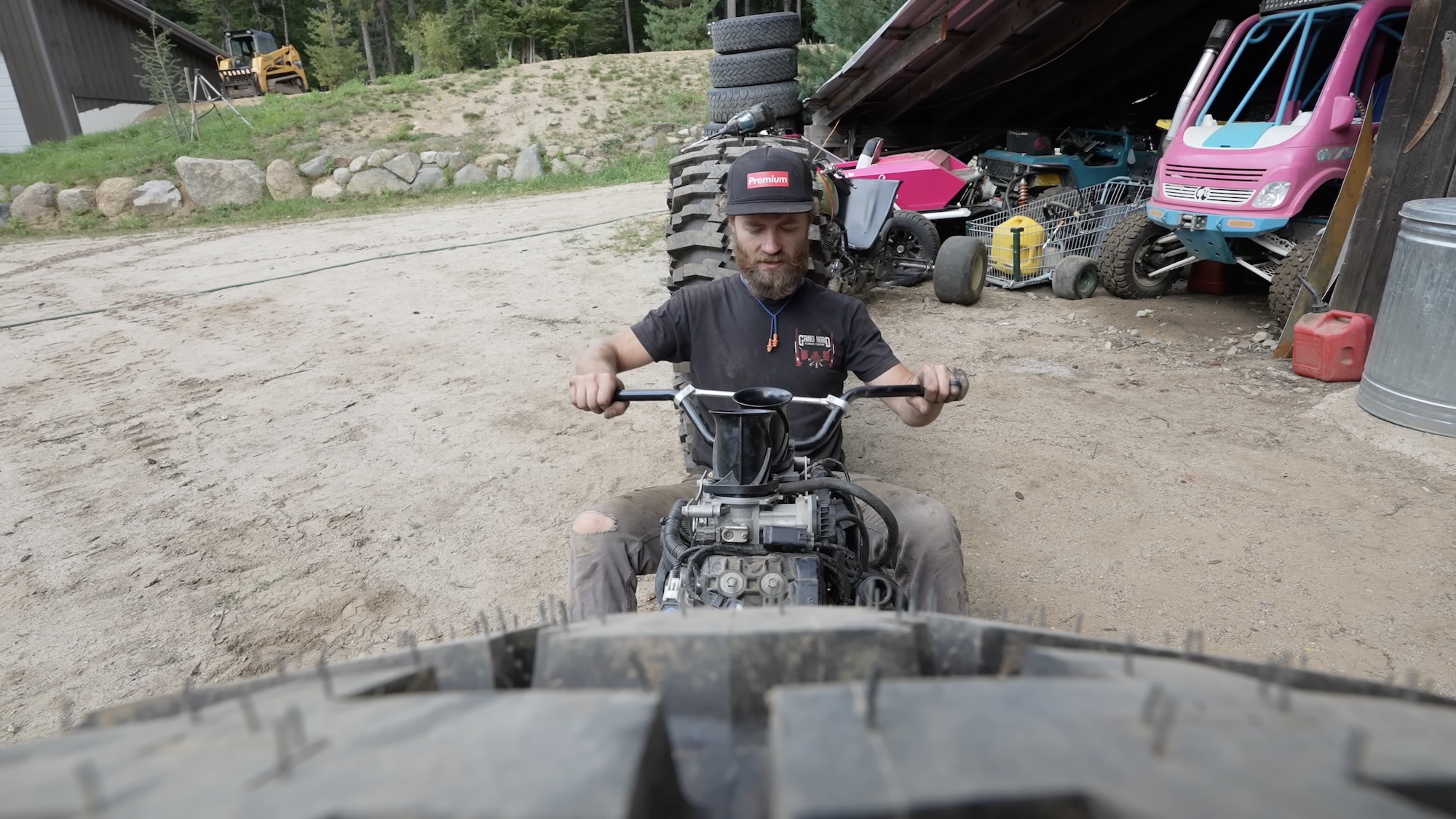 What do you think of the new chopper build with 46″ tires that the Grind Hard Plumbing Company has begun?