Building confidence on two wheels: Riding a motorbike on a warm summer day is one of the greatest thrills a person can experience. With the wind rushing over you, your heart pounding in your chest, and the beast purring beneath you, it will feel like anything is possible. Of course, though, most people won't be feeling this way on their first ride. In fact, for a lot of people, the first few weeks on a motorbike can be filled with small terrors. This can be even worse when you've recently recovered from an accident. To help you out with this process, this post will explore some of the ways to build confidence when you're on two wheels.
Like with most things in life, practice makes perfect when you're trying to get used to something, and it will help to spend as much time on your bike as you possibly can. Of course, at first, it may be too daunting to go on big roads, and you may have to stick to smaller ones with less traffic until you're feeling safer. Having a buddy can make this whole process a lot easier. An experienced rider will be able to give you tips and reassure you during your riding, staying behind you to keep an eye on the way you're using the bike. If they spot anything wrong, they will be able to let you know right away.
Along with the time you spend on the road, most people will benefit from a little bit of learning to go with it. It will take a good few years until you're able to ride your bike well, and during this time you will be able to learn a lot. Blog posts, extra riding classes, and even books can all provide an incredible insight into using your machine to its full capabilities. Alongside this sort of learning, a lot of people will also want to learn a little bit of mechanics. Having skills like this will make it much easier to make repairs to the bike by yourself, while also giving you a better knowledge of how it works.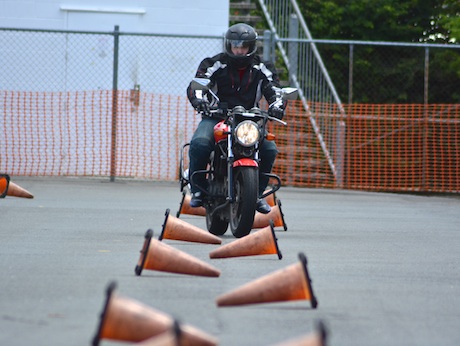 Finally, as the last area to consider, it's time to think about the preparation work you do before you set off on your first journey. If you're feeling anxious after an accident, finding an attorney for a motorcycle wreck will help you to get back on the road in no time, while also giving you support of the future. For those nervous about riding for the first time, though, it will be worth thinking about the action you'll need to take during a collision. These events are potentially more risky on a bike than in a car, and it will be worth knowing how to make it less impactful.
Hopefully, this post will inspire you to start working harder on the time you put into making yourself feel confidence on two wheels. Being too nervous on a vehicle like this can often be very dangerous, as it can make you hesitate and fail to take action. It doesn't have to be this, though, and you'll soon be on your way to motorcycle mastery if you follow these tips.
(Contributed post)