Scooters, Trikes, Motorcycles, and More
BRP connected up with Alta Motors a while back. Now the company has seven interesting, new electric concepts. The company showcased these models at its recent Club BRP event in Las Vegas, Nevada, according to electrek. The company also showcased its other product offerings but the concepts got the most attention.
There's a jet ski, a go-kart, an electric Ryker three-wheeler (the company already sells a gas-powered version), two other three-wheeled offerings, a two-wheeled scooter, and a two-wheeled motorcycle. The company hasn't released any technical specifications on these vehicles, but that may come with time.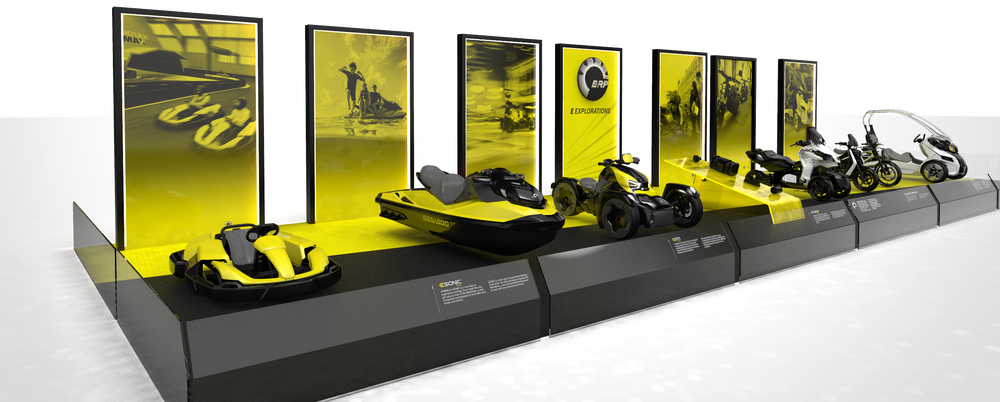 Let's touch on all the two and three-wheeled vehicles. The electric Ryker makes the most sense for the company. They already had the vehicle and just had to make the electric powertrain work. The other three-wheelers are the eCom—an urban two-seater transportation machine—and the TWeLVE, which is a sportier model with a leaning front end kind of like the Niken from Yamaha.
Last, but certainly not least are the CT1 and CT2. The CT1 is a scooter. It looks pretty much like an advanced scooter. The CT2 is a standard motorcycle. Both feature a rectangular headlight housing with what look like LED lights. They're sleek and minimalist one-seater machines.