A pair of British Brough Superior motorcycles from the early 1930s have sold at the Shannons Melbourne Summer Auction above estimates and are staying in Australia.
While the Broughs had some non-original parts, they still sold well above their estimated values, showing how desirable these still bikes are.
An Australian-delivered 1933 Brough SS80 (pictured above) that has spent more than 65 years in single family ownership was estimated to sell for less than $100,000.
However, despite having a non-original J.A.P. engine, it sold at Monday's auction for $115,000 after an extended bidding duel including overseas bidders.
The other Brough was a circa-1934 unrestored 11.50 model offered with no reserve that sold for $37,000.
The good news is that, despite world market interest, both these magnificent machines are remaining in Australia.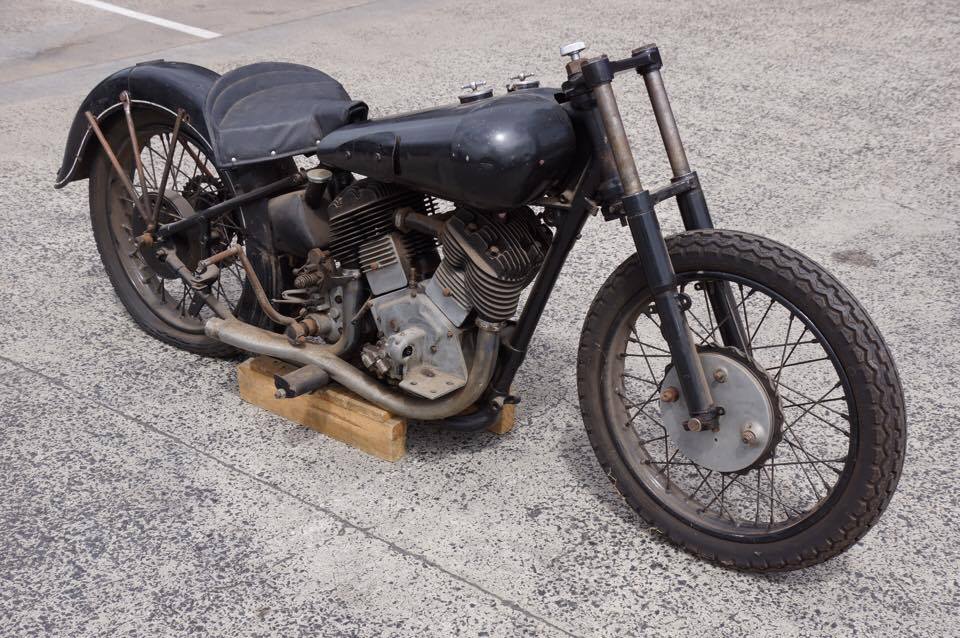 Auction house moves
The auction was the last at Shannons' historical Melbourne showroom in Warrigal Rd.
Thirty-five years after Robert Shannons pioneered classic vehicle auctions in Australia, the company he founded is moving in late January to a new, larger facility at 40 Corporate Drive, Heatherton, just 1.5km north of the current location.
Bidders crowded the old showroom in pursuit of 43 vehicle and 29 memorabilia lots in the Summer Auction.