Rider? It Don't Need No Stinking Rider
I thought the point of motorcycles was to ride them. Maybe I was wrong. In all seriousness, though, BMW has a motorcycle at the Consumer Electronics Show right now that operates without a rider. It's a BMW R 1200 GS, and it doesn't need your hulking mass of flesh on it to ride off into the sunset.
The demonstrations of the BMW riderless bike showcase how the bike can take off, accelerate, corner, slow down and stop without falling over. The videos on the company's Twitter page are pretty impressive.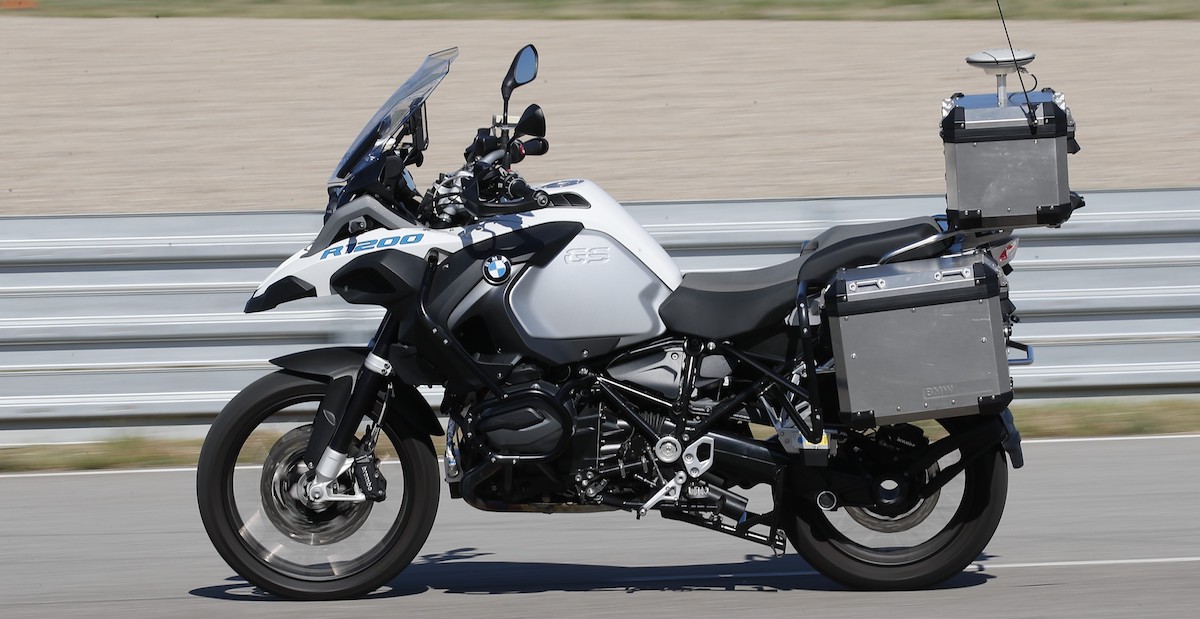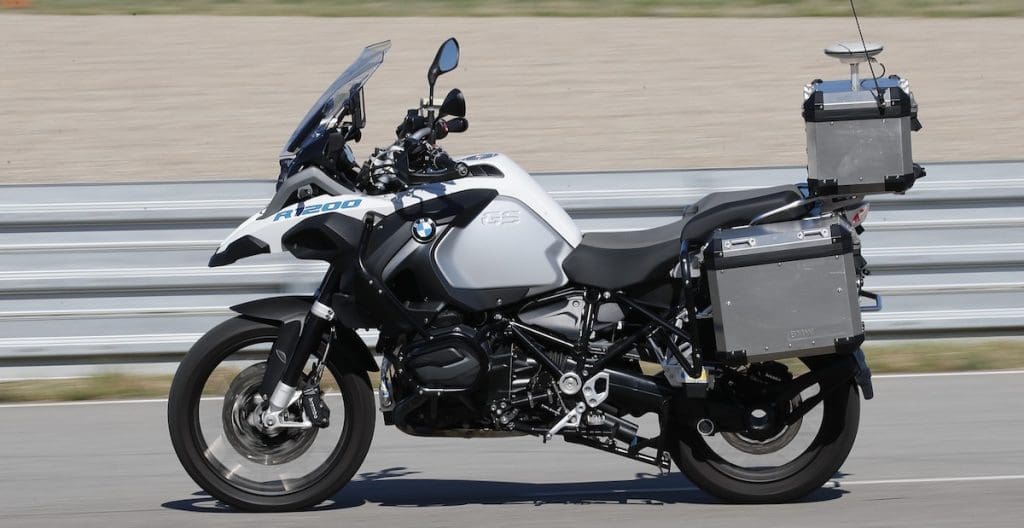 It's just a guy with a little remote and a BMW R 1200 GS riding around in circles. It reminds me of the RC motorcycle I had when I was growing up, only that was a Harley. Anyway, the bike is BMW's latest move in the world of mobility that seems to have all motorcycle manufacturers in a tizzy.
If you're anywhere near the Las Vegas Convention Center today, consider stopping by to see one of BMW's technicians make the bike do some cool loops around the parking lot.
Why Build It?
As I said above, the bike is the latest in BMW's quest for the ultimate mobility vehicle. The bike's technology will make future motorcycles and mobility solutions safe and less user intensive.
BMW says the tech will help future products "have a higher level of connectivity to thrive in the future mobility environment." That sounds fine. However, I wonder how that will impact motorcycles in the future.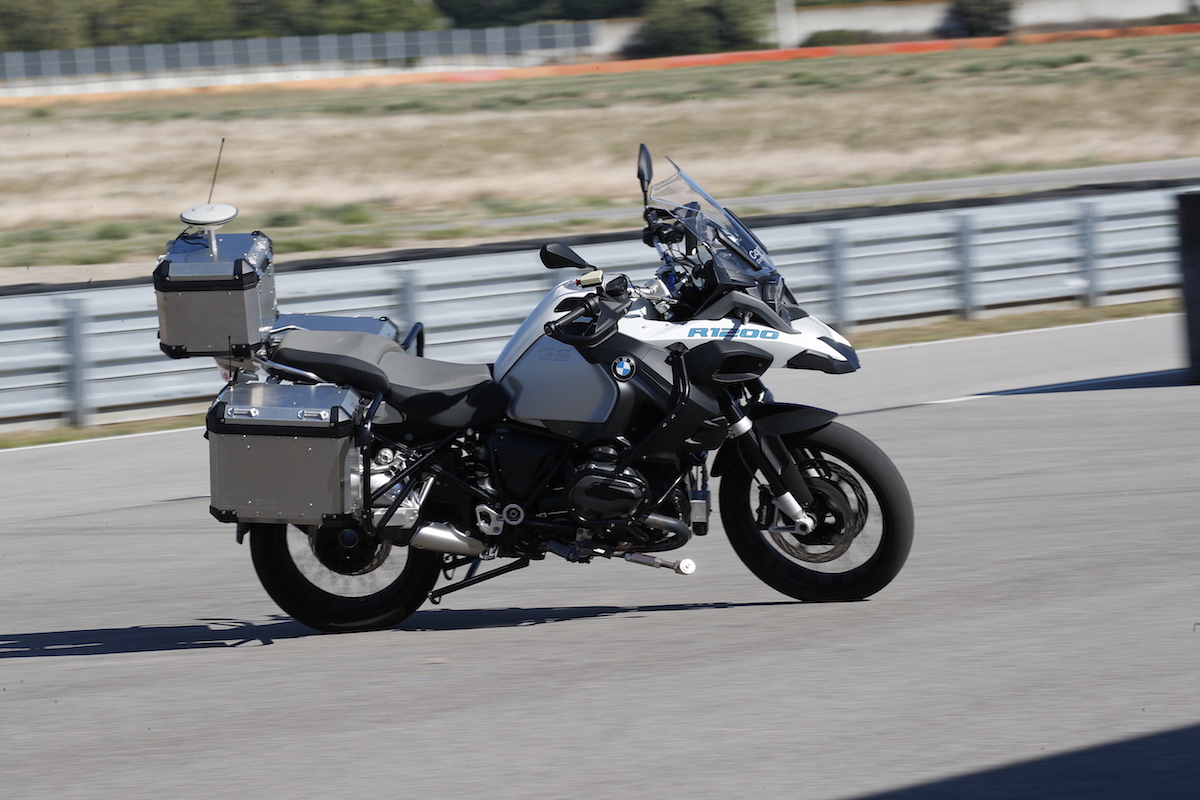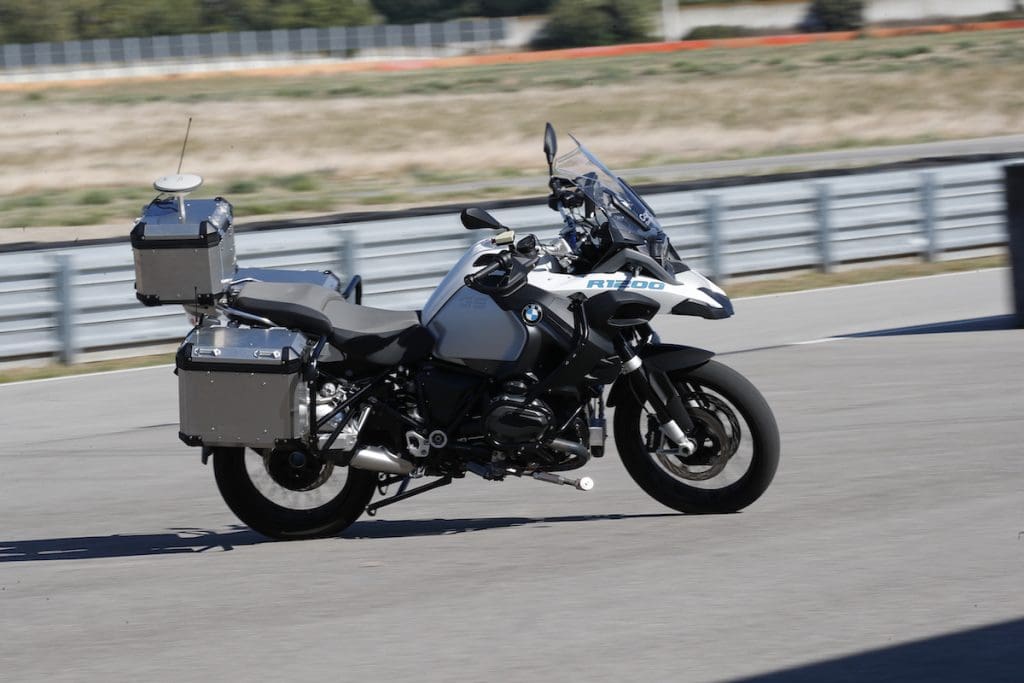 If the tech is used to make motorcycles safe but still allow me to ride the bike myself, I'm all for it. With that said, I don't foresee a situation where I'd be interested in letting the bike do everything for me. If I want a self-driving vehicle, I'll buy a car. The point of a motorcycle is to be in the moment and really be riding the machine.
It will be interesting to see how this sort of technology develops in the future. The self-riding tech has some excellent implications from a safety standpoint. It could help avoid rider-caused issues, but it's unclear where this sort of thing will lead to. Needless to say, I have mixed feelings about it, and a riderless bike just looks eery.