BMW motorcycles have a long-standing association with law enforcement across several countries. Motorcycles like the R 1250 RT, F 750 GS, and F 850 GS have been used by police forces across Europe and Asia. 
RideApart has just published a report mentioning that the German manufacturer has now extended that fleet with the addition of F 900 XR and CE-04 Police Editions. The announcement was made at Milipol Paris 2021, the largest convention for Homeland Security and Safety. While the F 900 XR isn't a surprising addition to the lineup, considering the other motorcycles that BMW has supplied to the police, the addition of the CE-04 electric scooter is interesting.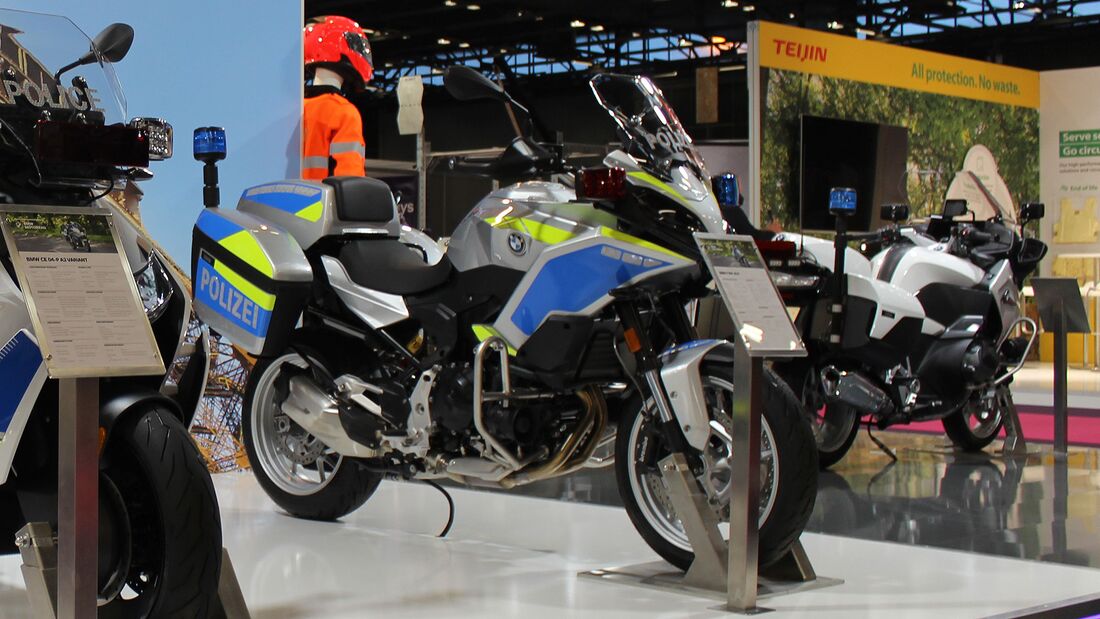 The source points out that several European countries have norms that will mandate the use of electric two-wheelers over the next decade, and the addition of an electric scooter is a step in that direction. 
The CE-04 Police Edition features minor modifications in the form of LED beacons at the front and back of the scooter, side-cases, a top-box, and, unsurprisingly, a siren. No mechanical changes have been made to the scooter, and peak output figures remain the same at 42hp at 4,900rpm and 45.7 lb-ft at 1,500rpm — ample enough for use in the city.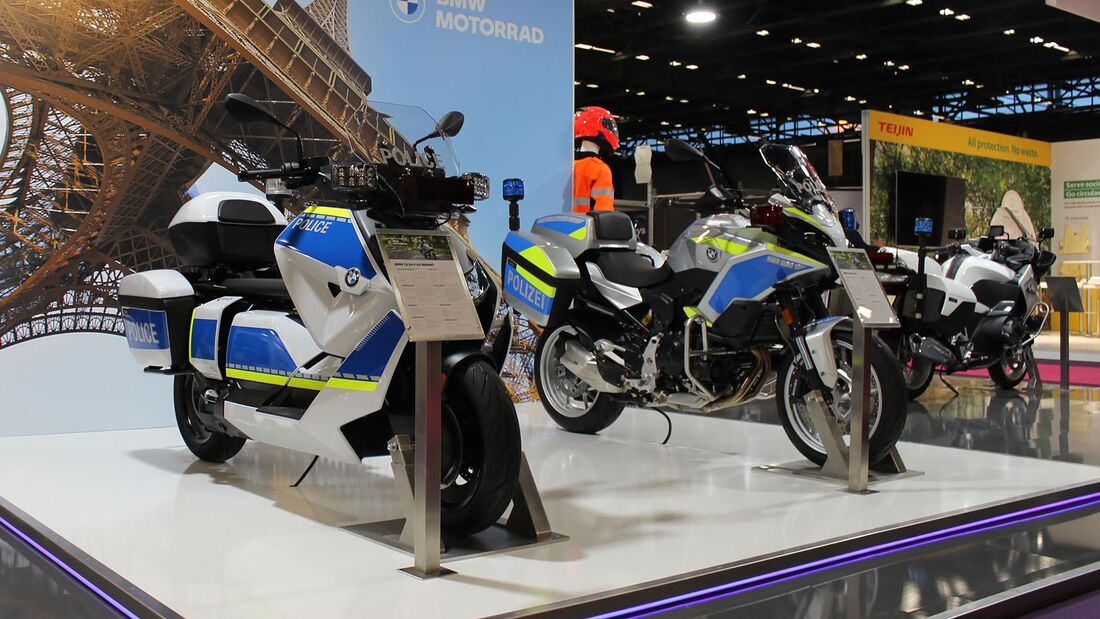 Changes to the BMW F 900 XR are somewhat similar; it gets panniers, a seat cowl, a rotating LED beacon at the back, and a siren. Its 895cc, inline-twin engine produces 99hp at 8,500rpm and 68lb-ft at 6,750rpm, making it ideal for high-speed pursuits if it ever finds itself in one. These figures also make it suitable for highway patrol.
These new additions, CE-04 and F 900 XR Police Editions are manufactured at BMW's factory in Berlin, Germany, along with the law enforcement-ready F 750 GS, F 850 GS, and R 1250 RT. 
Source: RideApart, Motorrad Online