Learners have never had such a wide and exciting choice of motorcycles with the latest being the Benelli BN 302.
The bike has been officially released in Australia and New Zealand at the highly competitive price of $5590 plus on-road costs and comes in four colour options and two frame colours.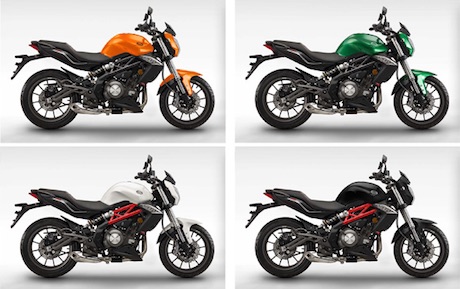 The Italian-designed and Chinese-made motorcycle comes standard with upside-down front forks, twin 260mm front discs and Pirelli Angel tyres.
The BN 302 is powered by a four-valve DOHC inline two cylinder engine, producing 28kW at 12,000rpm and 27Nm at 9000rpm. Feeding this engine is the Delphi MT-05 fuel injection system which is also used in the BN 600 range. The engine is mated to a six-speed transmission.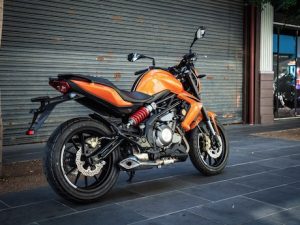 Benelli already has the BN 600 learner-approved motorcycle and will soon have a GTS and GT (non-LAMS) model to add to the ranks, but there is no word yet on when they will arrive.
The Australian LAMS range continues to grow and offer a wide choice of cheap and also exotic machinery.
The top-selling bike in Australia is the LAMS Kawasaki 300 Ninja, which has been joined by the naked version, the Z300 with ABS.
Other popular LAMS bikes are the Honda CB500 models, Kawasaki KLR650, Yamaha XVS650 and KTM Duke 390.
Just a couple of years ago the only choices for learners were postie bikes, scooters and small 150-250cc sportsbikes.
Since the rules have been changed to allow bikes up to 650cc with a power-to-weight ratio that doesn't exceed 150 kW/t, it has opened up the market to a range of bikes.
They even include bikes from such exotic manufacturers as BMW, Ducati, Triumph and now Harley with the Street 500. The Hoglet is expected to be one of the top-selling bikes this year.