Hands On Motorcycle Helmet Reviews Trusted For 20+ Years
When it comes to buying riding gear, no piece of equipment is more important than a good motorcycle helmet. Protecting a motorcycle rider's head is serious business, but with so many styles and brands on the market, choosing a motorcycle helmet can be as difficult as choosing the right motorcycle. Our team is constantly reviewing new helmets, ensuring that our extensive review database is current and representative of what's available on the market. Our most recent helmet reviews can be found here.
At WebBikeWorld we have been reviewing helmets for over 20 years and are the most reliable source of unbiased advice on which helmet to buy. A WebBikeWorld review takes four to six weeks and is a real world, hands on process. We typically include short running to the shop rides, long days of riding for hours on end, sound tests, drop tests and much more.
We want to understand the real-world performance, fit, comfort and safety of each helmet and there is no other way to do it. Don't forget to check out our motorcycle helmet buyer's guide for buying information and helmet recommendations.
Disclosure: We make money (and keep the site running) through ads and affiliate links. That means that when you click a link to sites like RevZilla or Amazon you are supporting us because we may get a commission if you purchase. We have developed a policy that you can find here but the gist is that our reviews are 100% unbiased and we don't take payments or allow potential commissions to dictate what we say about products.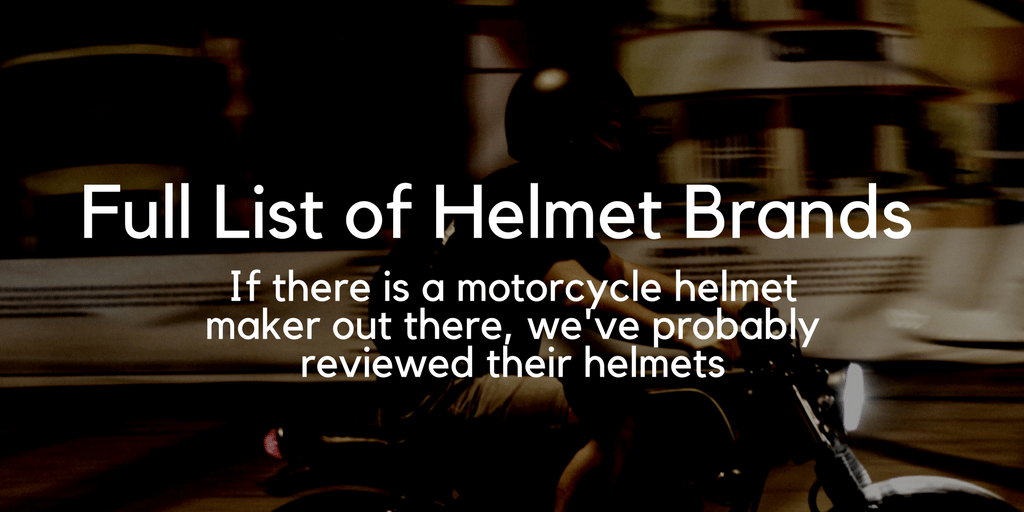 Full List of Motorcycle Helmet Brands
Most riders don't realize just how many motorcycle helmet brands exist. Over the years we have reviewed at least one helmet from every brand. Below, we have listed all the helmet brands we have tested, you can simply click on the link to see all the reviews we have conducted for each brand. We hope this makes finding the right helmet for you a little easier.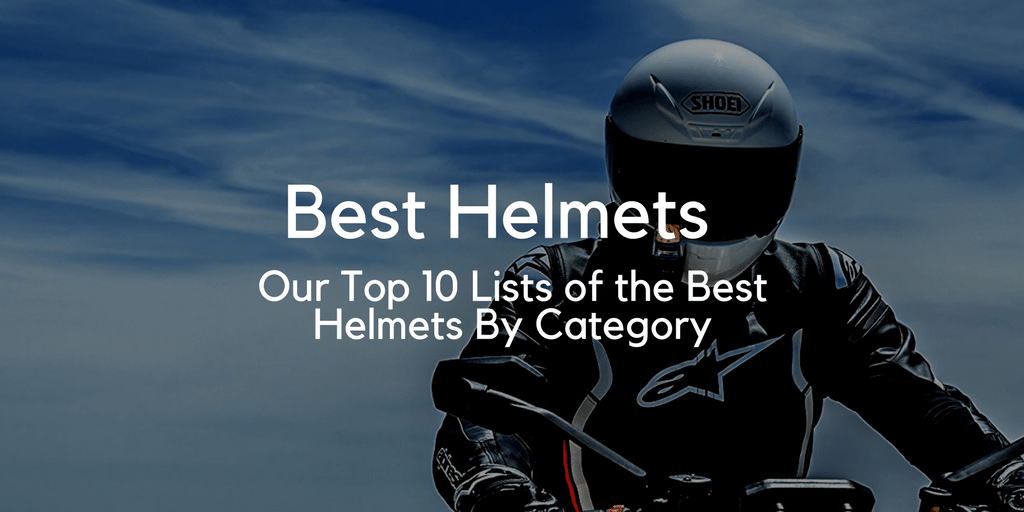 Our Favorite Helmets By Category
Some motorcycle riders love reading our in depth reviews while others want to skip the details and get straight to the best. We created our top 10 lists with the goal of helping you quickly find great helmets we highly recommend. These are the best of the best helmets according to the editorial team here at wbw.
Remember, every rider and use case is different so don't take these lists as gospel. If you're not sure, dive into the detailed reviews to make sure.
See Also: Helmet Buyer's Guide, Reviews by Weight, Helmets by Shape and Visors & Inserts
Bluetooth Helmets – Coming Soon
Dirt Bike Helmets – Coming Soon
Dual Sport Helmets – Coming Soon
Flip-up Helmet – Coming Soon
Full Face Helmets – Coming Soon
Half Helmets – Coming Soon
Helmet Visors – Coming Soon
Modular Helmets  – Coming Soon
Helmet Accessories – Coming Soon
Off-Road Helmets – Coming Soon
Open Face Helmets – Coming Soon
Race Helmets  – Coming Soon
Women's Helmets – Coming Soon
Shopping Now? We Recommend:
webBikeWorld has worked closely with RevZilla over the years to provide our testers with products to review. In addition to being a great site to shop from, they're also a great partner. Both Amazon and Revzilla have a big selection of helmets from the great helmet manufacturers.
RevZilla

Free shipping on orders over $40
30-day no-nonsense return policy
Excellent selection of all major brands
Awesome pricing
Amazon

Free shipping (with Amazon Prime)
30-day return policy
Excellent selection
Competitive pricing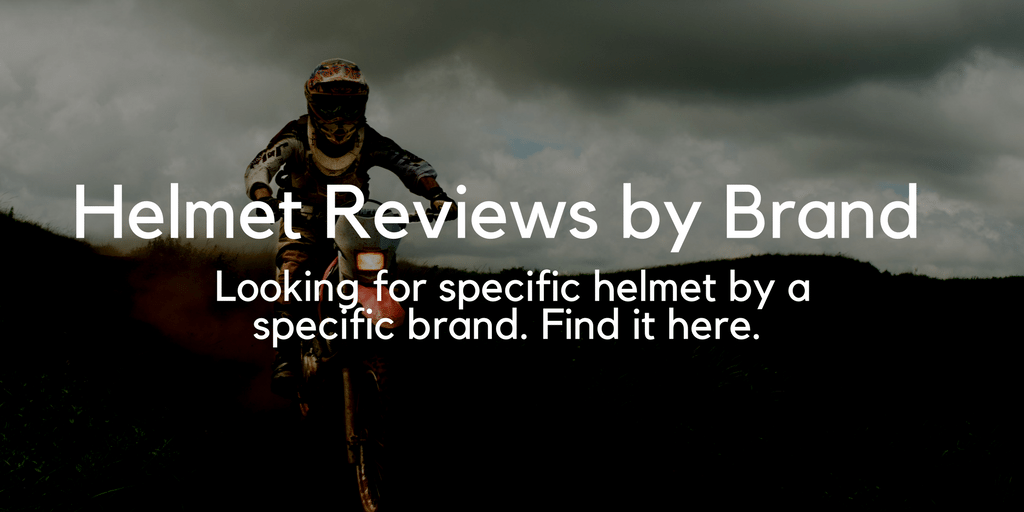 Helmet Reviews by Brand
While not exhaustive, this list of helmet brands and reviews for each are a good taste of the reviews we've done over the years. If you are shopping for a particular brand be sure to check out a few helmets from the maker to get a sense for the differences. We'd actually recommend you check out multiple brands because the differences between brands can be quite stark, with some brands better at some things and worse at others. The below list does not include every helmet we've reviewed for each brand so dive deeper if you want to see more.
Popular Motorcycle Helmet Brands
We have reviewed hundreds of helmets over the year at WBW so we know a thing or two about which helmet brands our editors love. We also see the analytics on the site so we know which brands get the more views and attention from our readers. Between consumer interest, our editor's opinions and generally who we think is really innovating in the helmet space, here are the most popular brands at the moment.
Bell Motorcycle Helmets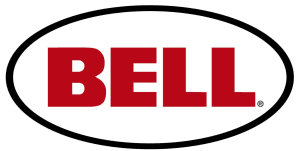 Founded in 1954 by Roy Richter in California, Bell Helmets started with drag racing and motorcycle helmets, releasing its first helmet in 1968 for racing and in 1971 launched the first full face motorcycle helmet and the first full face off-road motorcycle helmet for dirt bike racing.
With investments in proprietary technology and safety Bell Helmets are some of our favorites here at WBW. Design-wise, Bell Helmets knows how to create amazing helmets from vintage and historical shapes to modern design and colors, often working with famous artists to create unique designs.
We love the retro throwback models such as the Custom 500 and the Moto-3 vintage motocross helmet. Other lines are equally impressive like the Bell Star line, the Street Star, Race Star, and the top of the line Pro Star helmet range.
Helpful Links: Read Our Bell Helmet Reviews.
Find Bell Helmets on Amazon Find Bell Helmets on RevZilla
If you're looking for a specific range, RevZilla has things nicely organized into models like Moto 3 Helmets, Moto 9 Helmets, Moto 9 Flex Helmets, MX-9 Adventure Helmets, Pro Star Helmets, Qualifier DLX Helmets and Riot Helmets.
LS2


Based in Barcelona in Spain, LS2 is all about function over features, with well engineered motorcycle helmets that we love here at WBW.
LS2 has a very wide assortment of helmets, covering just about every type of riding and style, including competition inspired off-road and track helmets to classic cruiser and even scooter helmets.
We love the affordability and quality of materials used by LS2 on their helmets. From professional racing to day to day rider, LS2 has a hard won reputation for producing helmets that exceed expectation, maximizing comfort, protection and style.
Helpful Links: Read Our LS2 Helmet Reviews.
Schuberth


Schuberth is a German helmet manufacturer that is focused on the high end.
Their almost 90 years of history and engineering leadership has many pundits list them at the very top the helmet world with their unrivaled accolades and proprietary products.
Unique among manufacturers they own the end to end process and operate in many industries so their R&D is second to none (they have their own in-house labs and wind tunnels). When is comes to safety, comfort and superior helmets it is tough to beat Schuberth who does in fact sit at the top of the premium brands category.
The downside to that of course is that Schuberth aren't cheap so they may not be a good fit for all budgets.
Helpful Links:  Read Our Schuberth Helmet Reviews.
Find Schuberth Helmets on Amazon Find Schuberth Helmets on RevZilla
If you're looking for a specific range, RevZilla has things nicely organized into models like C3 Pro Helmets, E1 Helmets, M1 Helmets, R2 Helmets, S2 Helmet and SR2 Helmets.
Shoei


Since 1959 Shoei has been innovating, winning awards and providing riders around the world with some of the highest quality helmets on the road. With a broad range of helmets for street and off-road riding we've been huge fans of the company for a long time.
The modular Neotec Helmet is a WBW editor favorite as is the Shoei RF-1200. We love everything about Shoei helmets from their shell construction, ventilation, comfort and modern designs. Shoei helmets aren't the cheapest helmets on the market but they are tremendous value for money given the technology and safety so we highly recommend them to our readers.
Helpful Links: Read Our Shoei Helmet Reviews.
Find Shoei Helmets on Amazon Find Shoei Helmets on RevZilla
RevZilla makes life a little easier by sorting the helmets into easy to find categories like Dual Sport Helmets, Modular Helmets, Motocross Helmets, Open Face Helmets, Solid Color Helmets, X-12 Helmets and Shoei Neotec 2 Helmet.
Arai

Want race-inspired designed with serious safety and technology chops, then Arai Motorcycle Helmets are the brand for you.
Arai has been producing 100% hand-made motorcycle helmets since 1926 with its focus squarely on the evolution of comfort, quality and safety without exception. These are some seriously high-end and amazing helmets so it is no surprise that editors at WBW and our readers are huge fans of Arai.
With a full line of both street and off-road helmets some of their more popular lides are the Corsair V, RX-Q, Signet-Q, Vector 2, Defiant, CT-Z, XC and XD-4 helmets. The Arai Corsair X helmet is the most premium race helmet in the world. The Signet-Q and Arai RX-Q helmets are for serious street riders and track guys. The Arai Vector 2 helmet is perfect for street riding.
Ultimately, Arai is all about quality and safety. All their helmets have a lengthy 5-Year Warranty and are US DOT approved (many are also Snell M2005 or Snell M2010 approved).
Helpful Links: Read Our Arai Helmet Reviews
Find Arai Helmets on Amazon Find Arai Helmets on RevZilla
RevZilla is an Arai authorized e-dealer and one of the largest Arai helmet dealers in the US so it is worth it to talk to them if you need an Arai helmet. RevZilla has Arai helmets organized well to make shopping easier, including Motocross Helmets, Open Face Helmets, Solid Color Helmets, Sport Bike Helmets, Vector Helmets, XD Dual Sport Helmets and XD Arai Defiant X Helmet.
HJC


HJC Helmets has been a staple of the motorcycle world for almost 40 years.
The combination of its extensive, specialized manufacturing experience, quality made HJC Helmet Parts, innovative ideas, and reasonable pricing has resulted in HJC motorcycle helmets' success in worldwide markets.
With a wide selection of helmets in the mid-to-high price range, HJC has also expanded consumers' choices in Motorcycle Helmets as well as Snowmobile Helmets & Gear.
Helpful Links: Read Our HJC Helmet Reviews
Find HJC Helmets on Amazon Find HJC Helmets on RevZilla
The long model list of HJCs helmets is easiest to navigate on RevZilla, just check out the specific model you want here: CL-17 Helmets, DS-X1 Helmets, FG-17 Helmets, FG-Jet Helmets, FG-MX Helmets, IS-17 Helmets, IS-5 Helmets, RPHA-11 PRO Helmets, RPHA-Max Helmets, Star Wars Helmets, Marvel Helmets and HJC RPHA 90 Helmet.
Nolan


This Italian motorcycle helmet maker is like its sibling Italian supercar companies like Ferrari and Lamborghini, using advanced technology, sophisticated materials and modern Italian design to offer a top of the line motorcycle helmets at a very reasonable price point (ok, maybe Nolan isn't that much like Ferrari then).
For over 30 years, Nolan Helmets has continued to manufacture each of their components in-house in Italy and they continue to knock it out of part, particularly in Europe where they are over 50% market share in helmets.
Nolan Motorcycle Helmets stay at the front of the pack through their innovation as well adaptation and invention of new designs, like their market- leading modular Nolan helmet series.
Helpful Links: Read Our Nolan Helmet Reviews
Find Nolan Helmets on Amazon Find Nolan Helmets on RevZilla
Thanks RevZilla for organizing life a little for those helmet shoppers looking for specific for Nolan Helmets: N104 EVO Helmets, N21 Helmets, N86 Helmets and N91 Helmets.
AGV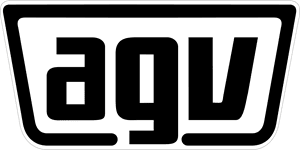 Another Italian helmet maker is AGV, one of the high end helmet makers on the planet. Founded in 1948 they have a long racing heritage with some of the most famous riders wearing the iconic maker's lids. AGV Helmets are known for superior safety and aerodynamics and are therefore well known and popular amongst both street and track riders.
The AGV PistaGP and Corsa are the top models, worn by world's bests racers. The AGV Grid and GP-Tech Helmets bring up the mid-range category and the K4 Evo satisfies the "entry level" category for AGV helmets (entry level for AGV is like calling a Ferrari 488 entry level supercar, sure its an entry level supercar but it's no ordinary car).
While AGV is known mainly for their full-face lids, they also have a modular offering with the Numo and an open-face product with the RP60 and AGV Diesel Hi-Jack Helmet. Moving from street to dirt, the AGV MT-X and AX-8 models fill out the rougher side of the sport.
Helpful Links:  Read Our AGV Helmet Reviews
Find AGV Helmets on Amazon Find AGV Helmets on RevZilla
Shop AGV helmets by type at RevZilla here: Diesel Helmets, K3 Helmets, Nuovo Modular Helmets, RP60 Helmets, Solid Color Helmets and Street Helmets.
Nexx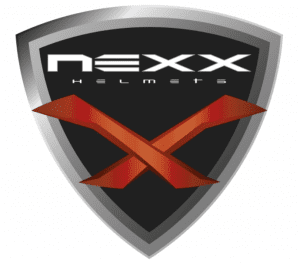 Nexx Helmets blend innovative and distinctive design with cutting edge technology to deliver uncompromising safety and performance.
Known for their featherweight full-face helmets, Nexx uses the latest in composite fiber technology to create stylish lids that offer industry-leading weight savings while maintaining the latest safety standards.
From the track to touring to short trips to Target, Nexx makes light, comfortable and functional helmets for any ride and any rider.
Helpful Links: Read Our Nexx Helmet Reviews
Find Nexx Helmets on Amazon Find Nexx Helmets on RevZilla
Shop by Nexx helmet category at RevZilla here: XD1 Helmets, XR2 Helmets, XT1 Helmets.
Recent Hands On Helmet Reviews
We're always reviewing new helmets so be sure to check out our most recent helmet reviews here.