BMW recently released a life-size flying motorcycle concept and now a Russian company has launched a drone "motorcycle".
The BMW Hover Ride is just a model and the company says it doesn't fly and they have no plans for a flying motorcycle.
However, we reckon BMW must be considering a flying motorcycle. After all, they already have developed a self-balancing motorcycle project, so they are obviously looking far into the future.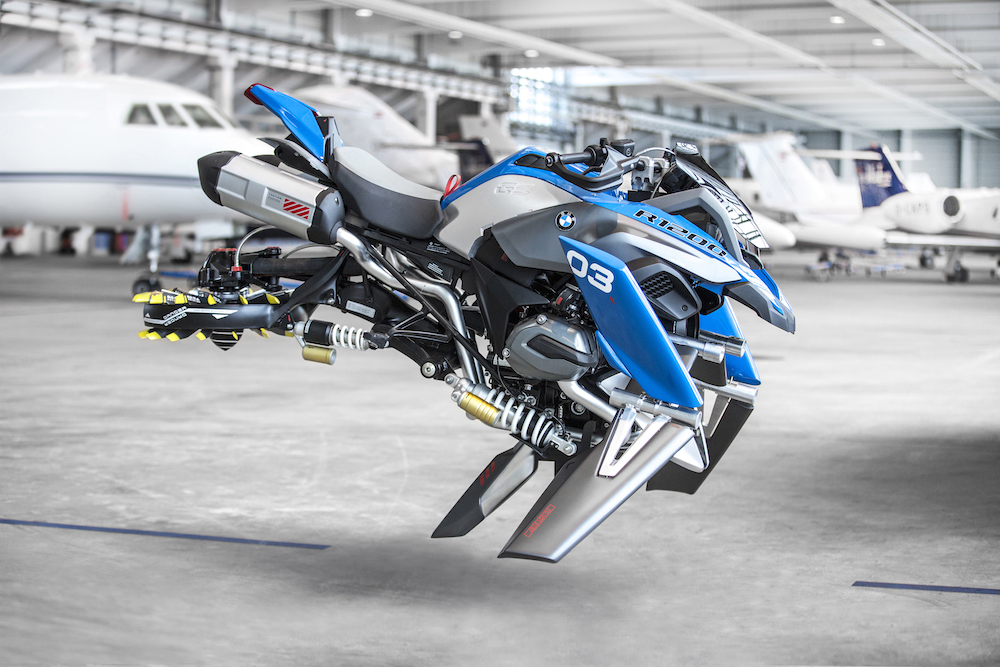 Meanwhile, the Russian Hoversurf Scorpion-3 does fly with four propellors. But they don't call it a motorcycle.
They describe it as a single-seat aircraft or human-carrying drone with a motorcycle seat.
The next step in their production is a crowdfunding campaign (or "crowdfinding" as it says on their website).
It's not the first flying "motorcycle", though.
Back in 2014, Californian company Aerofex began testing its Aero-X Hoverbike, announcing they would have the vehicle available for sale in 2017, costing more than $90,000.
The original design has been changed slightly so it is less like a motorcycle and more like a two-seater car and there is no word on when it will be available for sale.
Will the future be made up of flying motorcycles? It would certainly save on tyres!
Back in 1985, Back to the Future predicted flying passenger vehicles and a hoverboard for the year 2015.
Well, we now have "hoverboards" available, so the future may be closer than you think.